January 23/12 17:06 pm - Cycling BC Visits King David School

Posted by Editoress on 01/23/12

With start up in the new school year we headed out to King David School with Tim, Jeff, and Boris. Boris hyped up the classes with accounts of travelling the world to race and train, then Jeff presented ways to get involved as youth in cycling as a sport for any level.

Jeff and Boris talked about skills training, while Tim took the other half to try out the Wattbikes. Two bikes connected with the image up on the wall got students competing in 200 metre to 2 kilometre race simulations. There were outstanding efforts with cadences up over 180 rpm. All in all, 80 kids took part and were introduced to cycling. Some of the students are interested in taking part in the Spring Break Camp, and the school is investigating taking a field trip to the velodrome in the coming weeks.

We will be back when the weather is better to have some outdoor skills follow up!

Photos from Cycling BC camps and school visits


The coaches got to give some individual tips and inspiration to get the students putting it all into the pedals. - The students are naturally competitive at this age, they all really enjoyed racing against their friends.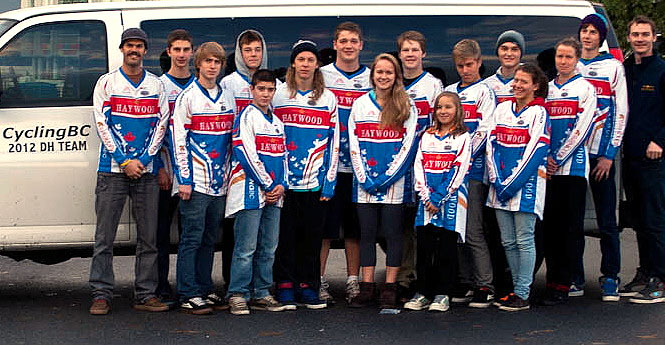 Mountain Bike Training Camp in Whistler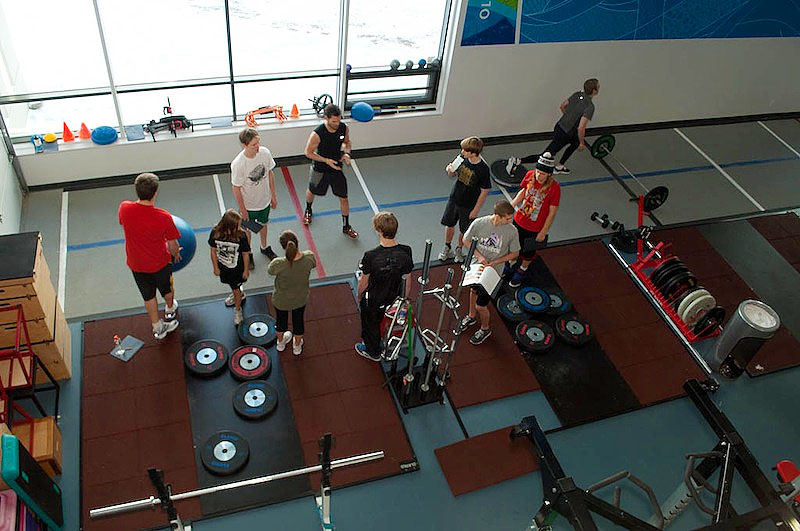 Supervised training session in the gym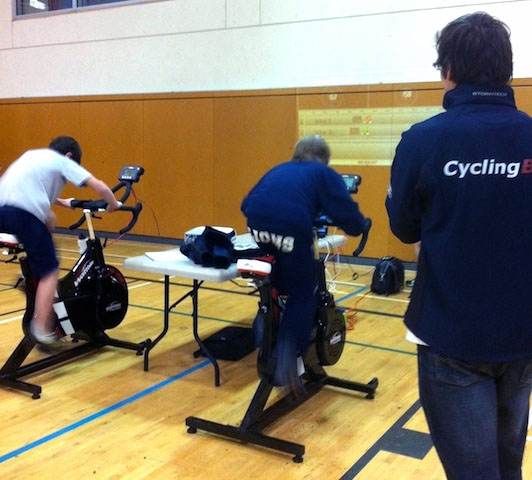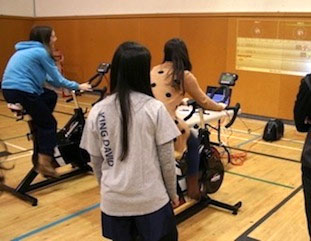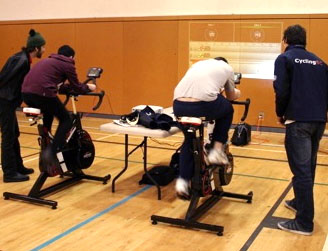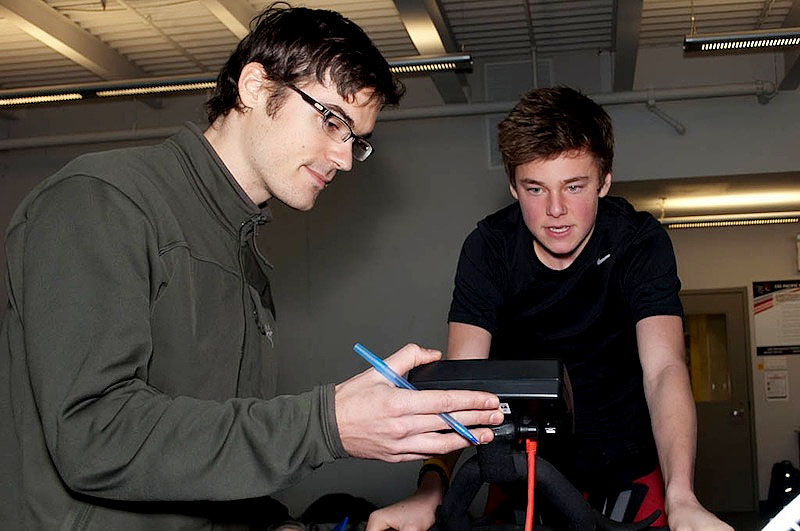 Peak power testing on the Cycling BC Wattbikes, so riders can monitor their progression in the future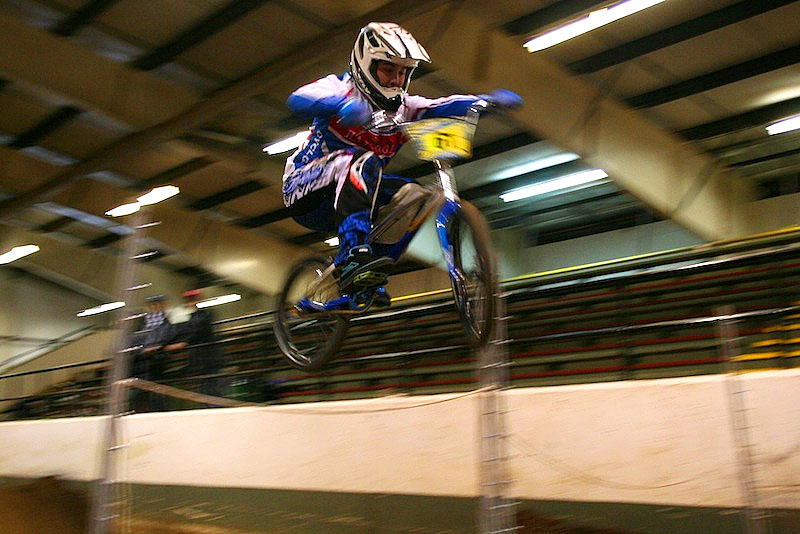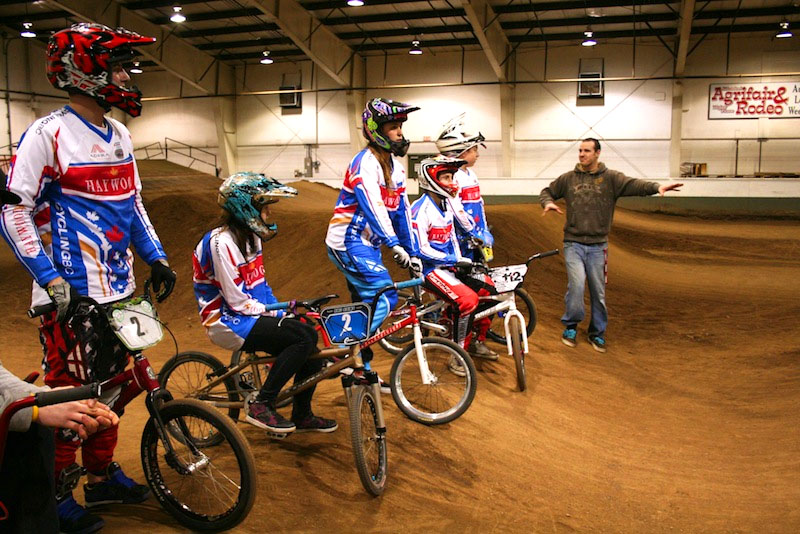 BMX Testing and Training Camp in Abbotsford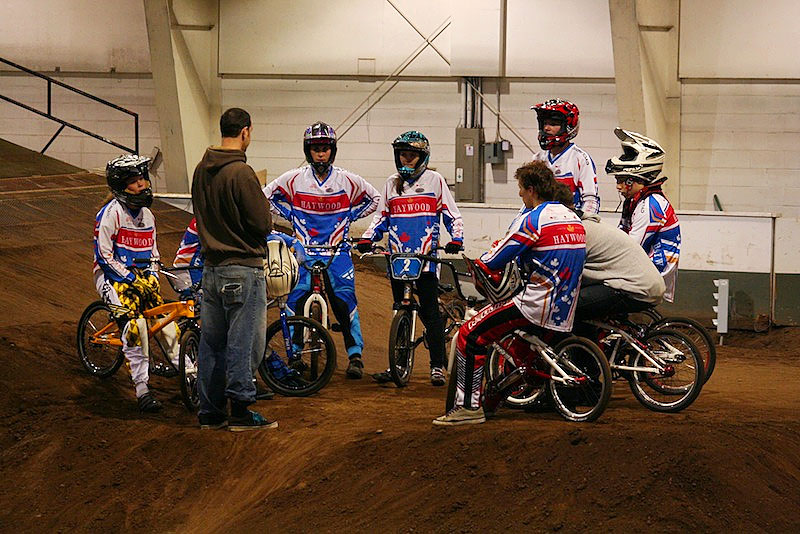 Skills session at the Abbotsford indoor BMX track, with Cycling BC and National Coach Adam Muys
Courtesy Cycling BC