February 13/12 12:19 pm - Canadian Track Team Holds Final Prep Camp for London Track World Cup

Posted by Editoress on 02/13/12

Canada's Track Cycling Team is currently in Wales for final preparations before heading to London, for the third round of the World Cup, and the first chance to try out the Olympic track in the test event.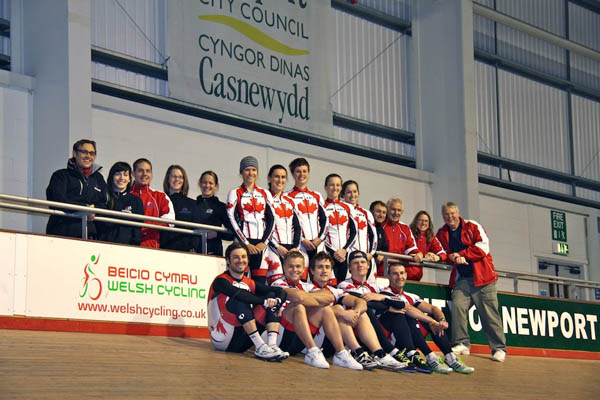 Team Canada poses on the track in Abergavenny Wales
Monique Sullivan: "We spent our off day today visiting Richard's [Wooles - National Coach] home town in Abergavenny after a great week of hard training. We are looking forward to the trip up to London after our last big training efforts in Wales tomorrow. Things having been going very well and we are all hoping for some big results in the next week."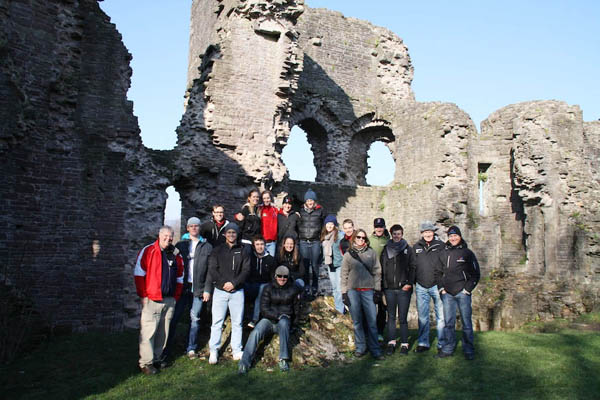 A little sightseeing before the hard work
Women's Team Pursuit squad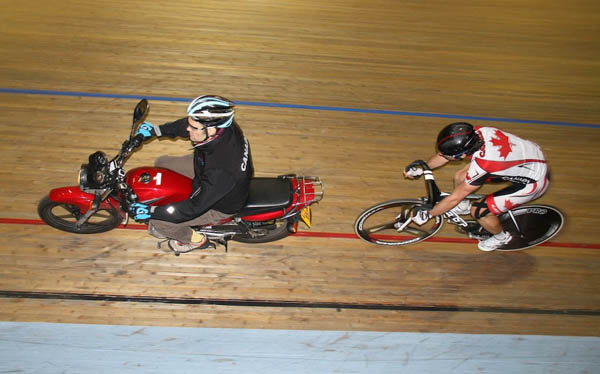 Some motorpacing