March 16/12 11:49 am - Pietermaritzburg MTB World Cup: DH Qualifying report and photos

Posted by Editoress on 03/16/12

Greg Minnaar (Santa Cruz Syndicate) showed that a week off the bike has not hurt his speed, as he qualified first in the Men's Downhill at the first round of the World Cup in his home town of Pietermaritzburg, South Africa. He beat defending champion Aaron Gwin (Trek World Racing) by a miniscule eight-thousandths of a second, with Canada's Steve Smith (Devinci Global Racing) qualifying third. The top three men were all within one second of each other, while fourth placed Gee Atherton (GT Factory) was nearly two seconds back.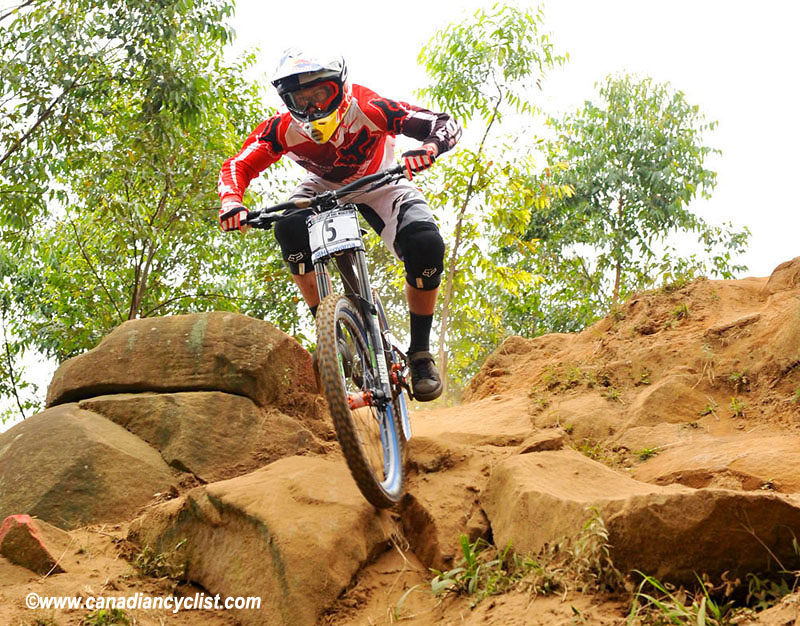 Steve Smith qualified 3rd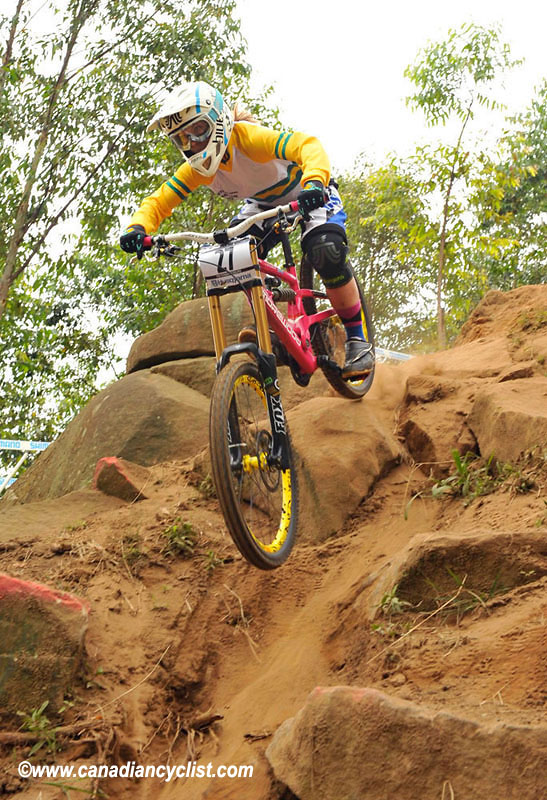 In the women's field, it was the final starter, Tracey Hannah (Hutchinson United Ride), qualifying first, over three and a half seconds ahead of world champion Emmeline Ragot (MS Mondraker), with Floriane Pugin (Scott 11) in third. American champion Jill Kintner (Team Norco) was the only North American in the field, qualifying fifth.
Tracey Hannah (right) returns to World Cup racing