March 30/12 14:13 pm - GP Gatineau Attracts Top International Womens Teams

Posted by Editoress on 03/30/12

The Grand Prix Cycliste Gatineau will offer some serious cycling between May 18 and 21 on Gatineau's boulevard des Allumettières. The city will welcome the world's elite women cyclists for a weekend of racing to celebrate all the best the sport has to offer. International and provincial races, Gran Fondos, family outings, the Vélo Village, and activities for the kids, in short, something for everyone, all revolving around the central theme of bicycle safety. This will be an event not to be missed by cycling fans.

For this Olympic year, the GP Cycliste Gatineau Hydro-Québec and the Chrono Gatineau - the only two races sanctioned by the Union Cycliste Internationale in Canada - will provide one of the last chances to earn points to qualify for the Games. Thus, these two races will be critically important to the world of women's cycling. Which is why we made the route longer and tougher, in an effort to make it closer to the one in London.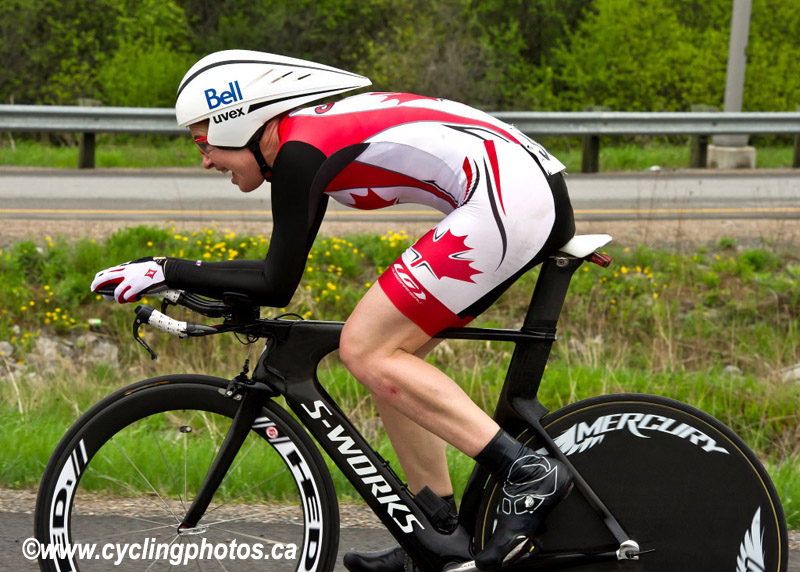 Clara Hughes at 2011 Chrono Gatineau
The new transition and repetition of the climbs over 134 kilometres will tire the peloton, and will give racers a chance to break away and keep their lead over the main group, indicated Erik Lyman, Race Director for the Grand Prix. According to him, the race should be very lively and fascinating to watch.

The women's teams have responded very positively, and we've already had confirmation from major teams, including the Faren Honda Team (Italy), Tibco - To The Top (United States), Specialized Lululemon (Germany), Dolmans-Boels (Netherlands), Axman Team (Taiwan), Optum - Kelly Benefits (United States), and the Canadian National and Ukrainian cycling teams.

Some of the expected racers include Olympic Champion Nicole Cooke (UK), Italian Fabiana Luperini, a winner of the Grand Boucle Féminine (the women's version of the Tour de France), Australian Rochelle Gilmore and American Amber Neben, not to mention the Canadians, led by Olympic medalist Clara Hughes, Joelle Numainville, and Canadian champion and Gatineau resident Véronique Fortin.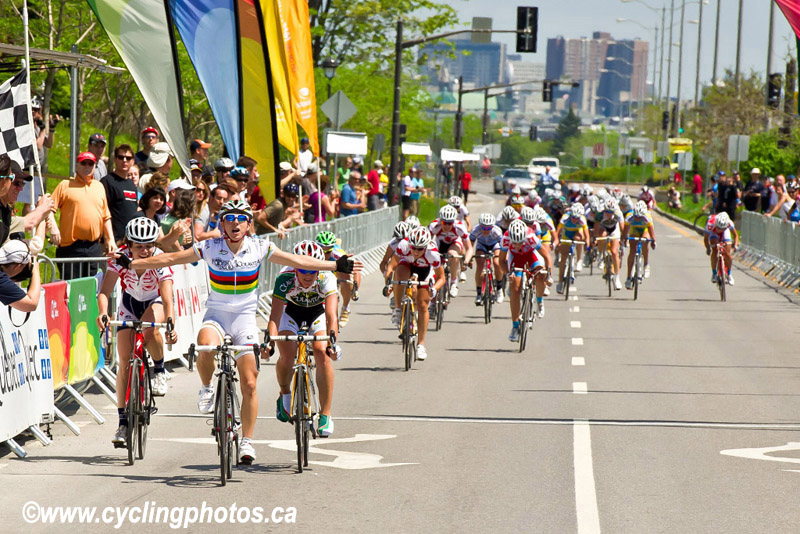 Giorgia Bronzini wins 2011 Gatineua GP ahead of Joelle Numainville
"The Grand Prix Cycliste Gatineau is a beautiful race and we're happy to return with a strong team again this year. Although it's a young event, it has already shown great quality both on the sporting and organizational levels. We hope to see it continue to grow in the coming years," says Linda Jackson, Founder of Team TIBCO/To the Top Cycling. According to her, "Tara Whitten will be a big favourite for the TT, and we have strong ambitions for the road race, especially if the team rides as cohesively as they did at Redlands. We will be there with the Canadian champion, Vero Fortin."

The women's races will certainly be a sight to behold, but there will also be a man's provincial race, the Grand Prix Cycliste Gatineau. Also, everyone will have the opportunity to partake in the Gran Fondo Gatineau Michelin PRO4, which will give strong cyclists the chance to test their mettle on the Gatineau Park pathways, and La grande virée nocturne Radio-Canada, a family outing through Gatineau, which returns this year as an evening event. Cyclists are invited to decorate and light up their bikes for a 20 kilometre ride through city streets ending at Gatineau's city hall, the Maison du Citoyen.

Kids will be part of it all, with a Cycling Safety and Awareness Day organized for school groups in partnership with the Mon école à pied à vélo program by Vélo Québec. This event will focus on informing them in a fun way all about cycling safety. The kids will also get to ride with the champions during the one kilometre Ride with the Pros event, enough to inspire the younger ones.

Throughout the weekend, the Grand Prix Cycliste Gatineau will host the Vélo Village, an outdoor bicycle show with retailers, manufacturers and cycling organizations. It will be a great opportunity to do business and discover what's new in the world of cycling.

This will be a fabulous weekend for anyone who loves cycling. For additional information or to register for the activities, visit the Web site at: www.gpcyclistegatineau.com