April 1/12 6:26 am - New Fox Electric Fork Motorized?

Posted by Editoress on 04/1/12

---BUSTED----
April Fools
It still isn't on the market, but the electric Fox shock lockout system that Catharine Pendrel and Geoff Kabush were testing at the Pietermaritzburg World Cup is already rumoured to provide more than a push button suspension lockout.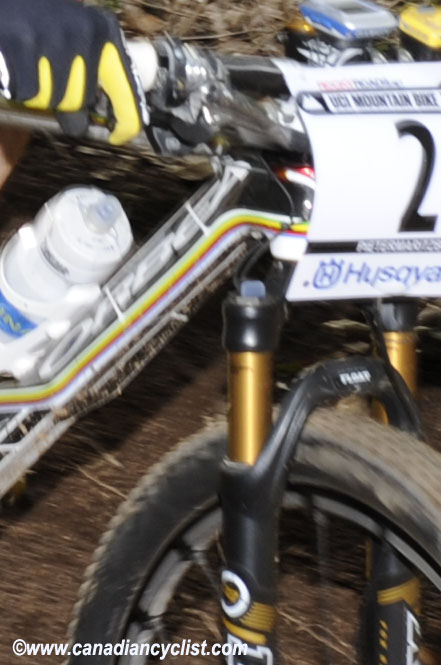 There are suggestions that the system stores the energy generated by the fork stanchion movement to a battery, which in turn can power an electric motor housed in the bottom bracket. The power output would be brief, but it could be enough to provide a short surge on a climb, or when initiating an attack on rivals.

Both the UCI and Fox refuse to comment on the matter, however, Kabush commented "until you see me popping wheelies on the start, don't believe everything that you hear."