April 1/12 6:31 am - Judging Component to be Added to DH World Cup

Posted by Editoress on 04/1/12

---BUSTED----
April Fools
The UCI is looking to add a judged component to the Downhill discipline of the Mountain Bike World Cup. Dubbed 'World Cup's Got Talent', the proposal would see judges placed at specific jumps, with points scored on height and quality of a whip, with extra style points for no hands/feet, etc. Just as in television programs, such as American Idol and Canada's Got Talent, spectators would also get to vote.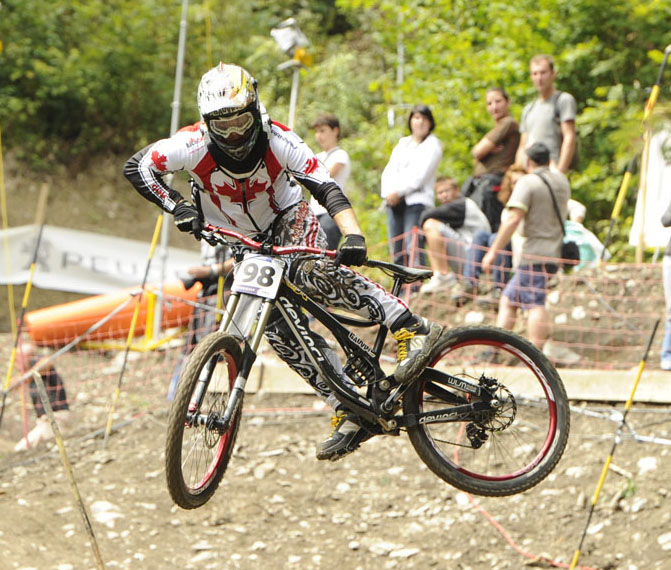 Downhillers and their fans have long complained that they are not rewarded for the tricks that are as much a part of the sport as speed. Such a system would allow style-oriented riders to compete more effectively with more athletic riders. The move would also fit with the long term plan to add the judging-based BMX Freestyle sport to the Olympics for 2016, as well as pleasing new TV partner Red Bull Media.

The spectator voting would involve online viewers casting ballots through their browser, while spectators onsite would text their choice to a telephone number. Details as to how the votes would be incorporated into determining standings are still be worked out. The plan is to do a trial run for the World Cup final in Hafjell, Norway.

Cedric Gracia, well-known for his crowd-pleasing tricks, commented "Man, this is fantastic! It is going to put me back on the podium, for sure."