April 18/12 6:31 am - Cycling BC Downhill Team - 3rd Training Camp

Posted by Editoress on 04/18/12

Cycling BC's Downhill Team enjoyed a weekend of hard work, learning, and laughter on 14 & 15 April. The camp was held both in the beautiful Canadian Sport Centre in Whistler and in various locations in Squamish.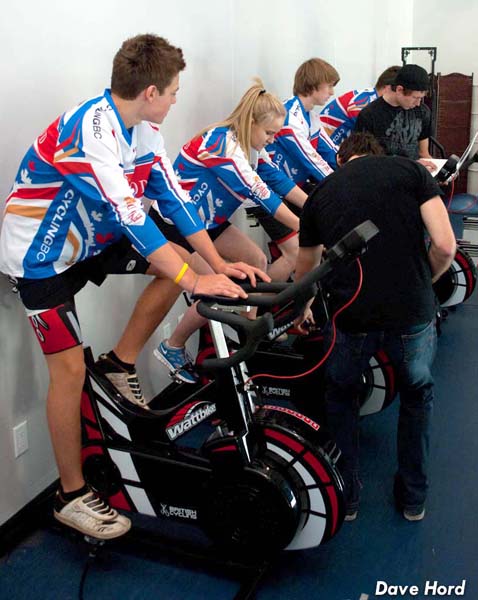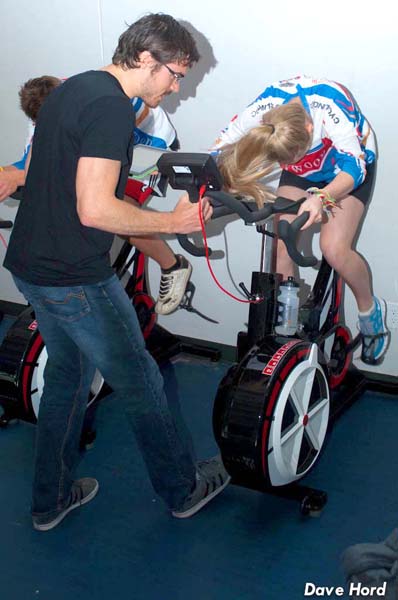 The weekend started with groups rotating through on-bike testing and mental preparedness workshops at the CSC Pacific High Performance Training Centre at the Whistler Athletes' Centre. Mike and Tim had taken what they had learned of the riders and the discipline to tailor the testing to the sport. There was less endurance work and more emphasis on speed, sprint and power.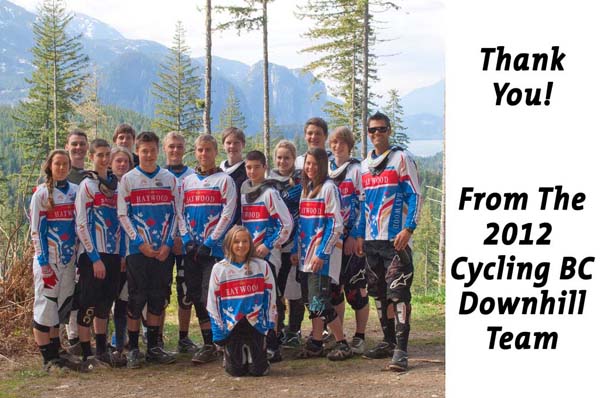 Dave Hord (Coach) Ben Lesley, Nick Geddes, Mason Moberg, Bella Roeleveld, Nicholas Chappell-Moss, Kip Shortreed, Mark Bunyan - Lead Coach
Miranda Miller, Forrest Riesco, Carter Faulkner, Zander Geddes, Remi Gauvin, Josh Holland, Mikayla Martin - Front: Kyleigh Stewart.
Riders came from Ft. St. James, 150 Mile House, Kamloops, Mission, Vancouver Island, Sunshine Coast and the Sea to Sky corridor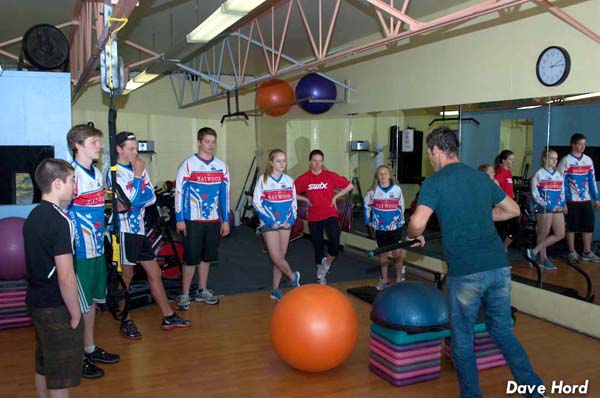 The Juniors and Development team practiced their visualization skills with Dave Hord while the Elites were treated to a session with Sports Psychologist, Greg McDonnell, where he addressed mental preparedness.

The afternoon's nutrition session with Ashley Charlebois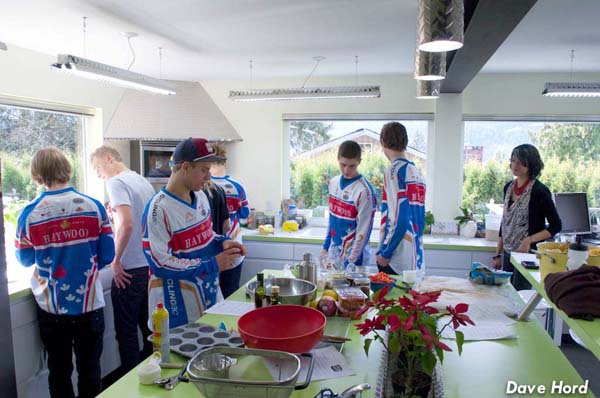 Ashley continued to build their nutritional knowledge having reviewed their 3 day food logs. "I am already thinking about what I still need to change in my diet" wrote one rider. The groups split between food prep and a gym session where coach/personal trainer Mark Bunyan showed the team how to move their gym program forward.


Richard Wooles brought his family to join the team for dinner and had time to say a few words to everyone. The team was glad to meet him and Elite Rider, Remi Gauvin, made sure the newer members of the team were clear about how lucky we are in BC to have the recognition and support we do for DH. THANK YOU.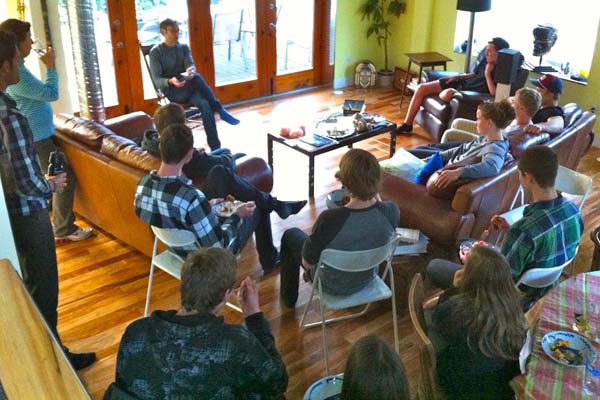 After dinner, personal trainer Erica Otto of Violet Quartz Wellness, led the team in a guided, visual meditation. One of the areas in which almost the whole team has admitted struggling is the actual visualization process. "I can't see the track" "I have difficulty seeing as if I'm still on my bike" etc. This exercise promoted creating mental imagery. "It was AMAZING" said one rider. Others laughed to discover they had been "out" for 45 minutes, not 10.


Sunday brought an on bike-skills morning riding some of the fabulous Squamish trails. Elite Riders joined in the coaching process to mentor development riders. "Not long enough" was the general consensus "I just want to keep riding and riding". But after a delicious and nutritious lunch everyone changed and headed to Bikram Yoga Sea to Sky for an intense session of hot yoga. This was a first for all but four of the riders and they found it extremely challenging.

"My son is still just buzzing from the weekend (although he can't lift his arms overhead yet). The full inclusion in the evening dinner really made a big difference for him. Thanks to you, Sponsors, coaches and riders."

Courtesy Tamsin MillerDownhill Coordinator, on behalf of Cycling B.C.