April 18/12 7:02 am - 2012 Vancouver Bike Show Huge Success

Posted by Editoress on 04/18/12

Once again, the Vancouver Bike Show sustains a legacy event for British Columbians. Over 19,400 visitors attended the Vancouver Bike Show and Outdoor Adventure Show in early March, with 12,000 telling us they are "cycling enthusiasts" eager to see repeat vendor's new products. BC's bike community is interested in purchasing, participating and returning once again to future Vancouver Bike Shows. Return manufacturers representing most disciplines of cycling including road, mountain bike, touring, commuting, BMX, novelty and electric bikes, shared new products and gear to event visitors while increasing their consumer exposure.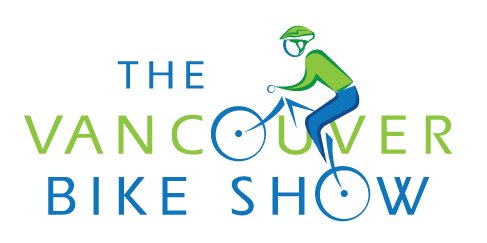 "The Vancouver Bike Show improves every year with increased attendees and added participation of cycling manufacturers, retailers, advocacy groups, travel destinations and bike events," stated Robin Harvey, Vancouver Bike Show and Public Relations Manager. "We want to remain Western Canada's biggest bike show in a community that supports all forms of cycling," she added.


Once again, The Vancouver Bike Show's Retailers Red Carpet program provided local bike retailers an opportunity to receive added pre-show and on-site marketing, showing the value of their participation and manufacturer support in the show. Vendors are encouraged to sell products on-site.

"Displaying our store's products at the Vancouver Bike Show was a great way to connect with a larger, dedicated cycling audience, all in just 2 days. We sold over 40 bikes during the show, representing a doubled sales volume from the previous year of cycling related products. All this, while building a larger client base for our store and supporting our preferred product suppliers. We'll be back for the 2013 show," stated Brad Lancop, Manager Skiis & Biikes/Snowcovers, Vancouver.

Numerous vendors have already rebooked for the 2013 show, held at the popular and conveniently located Vancouver Convention Centre West, offering access to on-site bike parking along with excellent access via numerous transit options. A number of exhibitors are requesting larger display space for the 2013 Vancouver Bike Show, for new and interesting product lines. Innovative community events, non-profit activities, competitive races and travel destinations are also encouraged to capitalize on a dedicated cycling audience, ready to experience or support fun and exciting activities.

A new popular element added this year – the "Bike Features Zone" with fun and technical cycling fashion show, skills training and fitness seminars for cyclists ? all to return and improve in 2013.

Vendors are encouraged to book their display booth space early, to participate in the 3rd Annual Vancouver Bike Show, March 2 - 3, 2013. Contact The Vancouver Bike Show at bikeshow@telus.net.