On June 2nd, Canadian National Mountain Bike team members Amanda Sin (Scott-3Rox Racing) and Catherine Vipond (Norco Factory Team) will host 45 female youth riders between grades 4 to 12 for a morning of inspiration at Hardwood Ski and Bike. This will mark Fast and Female's second mountain biking event ever.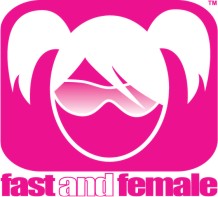 "I love being a part of Fast and Female and seeing girls excited about sports," said Sin, a resident of Collingwood, Ontario, who took part in the inaugural Fast and Female cycling event held in Canmore, Alberta, last year. "Participating in sport and being an athlete has had such a positive impact in my life. I want to pass that on," added the cyclist, who finished third at the Pan Am Games in 2011.
The Fast and Female Mountain Bike event to be held at Hardwood Ski and Bike will run from 9:15 am to 12:00 pm, and will include team building activities, inspirational presentations, zumba dancing, mountain biking, and autographs. The activities will be happening in tandem with the Trek Store Canada Cup, featuring eight hundred participants who are expected to compete on Sunday, June 3rd.
Started in 2005 by cross country skiing gold medalist Chandra Crawford, Fast and Female is focussed on delivering programming to inspire and motivate girls stick to sports. Research shows that girls are six times more likely to drop out of sports than boys.
"Growing women's cycling is a focus at the forefront of the Ontario Cycling Association's mandate," said Brendan Arnold, the OHPSI Head Coach. "In collaboration with the Canadian Cycling Association, we are thrilled to support Fast and Female with their camp at Hardwood Ski and Bike."
Girls with all mountain biking skills are invited to
register online by June 1st.
For the $25 entry fee, participants will receive a free Fast and Female t-shirt, a multifunctional Buff, a half year subscription to their choice of Pedal or SkiTrax magazine, a snack and access to the activity.
This event is brought together with the proud support of the Canadian Cycling Association, as well as the Ontario Cycling Association, Hardwood Hills Ski and Bike, Pulse Racing, and the Trek Bicycle Store. Fast and Female's national sponsors including Best Buy Canada, Cold-FX, Clarins Canada, Karbon, Buff, Champion System, Lululemon Athletica, LUNA Bars, LIT Glitter, SAUCE Headwear.