May 9/12 17:19 pm - Max Plaxton to Race NIMBY Fifty Marathon XC

Posted by Editoress on 05/9/12

On May 26th the third annual NIMBY Fifty marathon XC mountain bike race takes place in Pemberton (BC). The course is 37 kilometres, with climbs and descents totaling more than 4500 feet on 90% single track.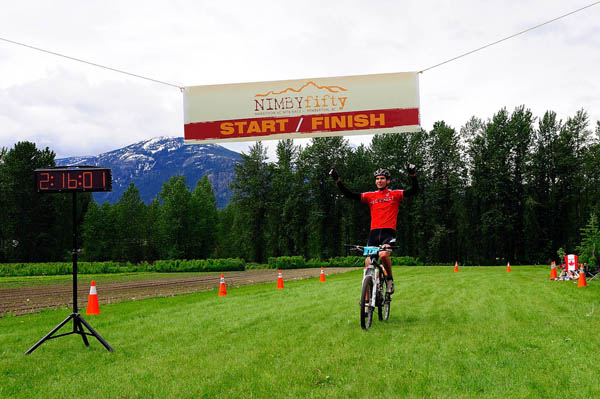 Neal Kindree, photo Dave Steers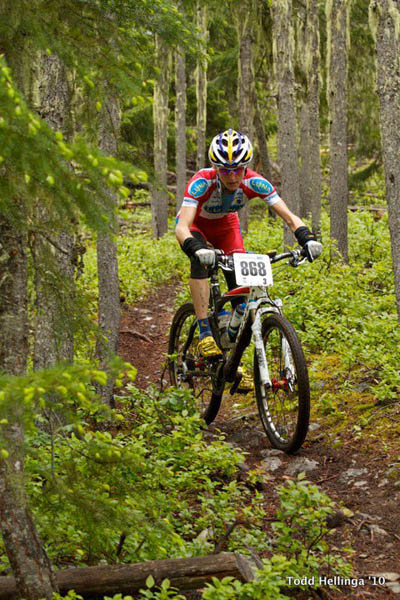 Apart from the course, what makes this race unique are the lengths its organizers go to throw an equally epic down-home after party. Live music and plenty of local gourmet food are provided as racers relax on the lawn of Mayor Jordan Sturdy's Farm, situated at the base of 8000 foot Mount Currie. Don't let the beautiful views and tasty food fool you though.

NIMBY Fifty is a true test of one's skill, fitness and mental focus. It's been dubbed a mountain biker's mountain bike race, and has become a draw to Canada's best, as word of the course has spread and prize money grown, totaling $3700 this year.

Former Canadian Junior National Champion, Neal Kindree, made his comeback at the first annual NIMBY Fifty in 2010, placing third. Kindree went on to win the event in 2011, and calls it "the most savage race course I've ever ridden."

Current Canadian National Champion Max Paxton has confirmed he will race NIMBY Fifty 2012, while Kindree will line up to defend his men's title. Reigning World Champion Catharine Pendrel, who took the win at NIMBY Fifty 2010 but missed the 2011 event, has stated that if her schedule allows, she too will start this year. Jennifer Shulz from Vernon, BC will return to defend the women's title.

New for this year, Red Bull will be supporting a downhill stage of NIMBY Fifty - a race within a race. The male and female competitors with the fastest Red Bull Downtime will each win $250. The overall fastest Red Bull Downtime will also win a team entry to Red Bull Divide and Conquer on Vancouver's North Shore.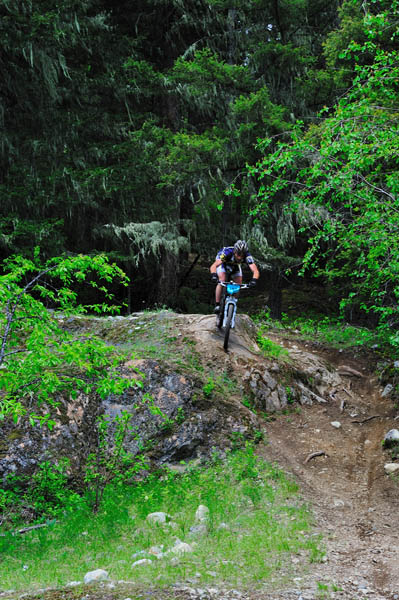 For 2012, Brett Tippie is slated to Emcee. Connor Macleod, producer of the Ultramontane web series, will create a video for NIMBY Fifty, while photographers Dave Steers and Todd Hellinga will be there to capture photos.

NIMBY Fifty is now the second largest single day mountain bike race in British Columbia, drawing 300 racers in 2011. According to organizers, this year's race is expected to reach the cap of 400 riders. At press time, the race was over 80% full.

NIMBY Fifty 2012 is sponsored by The Soze Group - distributors of GoBandit cameras and accessories, Different Bikes, Steed Cycles, Ryders Eyewear, The BikeCo, FanatykCo, Chromag, The Linnell Real Estate Group and Vibe9 Design with additional support from BC Bike Race, Pemberton Valley Lodge, Pemberton Valley Supermarket, Pemberton Valley Trails Association (PVTA) and Whistler Bike Park.

Registration for NIMBY Fifty 2012 is still open to anyone up to the challenge. For more info, go to www.nimbyfifty.com or email bikerace@nimbyfifty.com.
Photos
Middle 1: Catharine Pendrel, by Todd Helinga
Middle 2: Carter Hovey, by Dave Steers
Bottom: Michael Robinson against the scenic backdrop, by Dave Steers