May 28/12 16:45 pm - Vitess Announces 2012 Gran Allenamento Ride

Posted by Editoress on 05/28/12

The Vitess Gran Allenamento Series is about passionate cyclists coming together to celebrate cycling as a lifestyle: have lots of fun on and off the bike. We learn, share, motivate, support, challenge oneself and each others, but there is no racing. After the ride, we eat, celebrate the ride and enjoy the company of like-minded riders.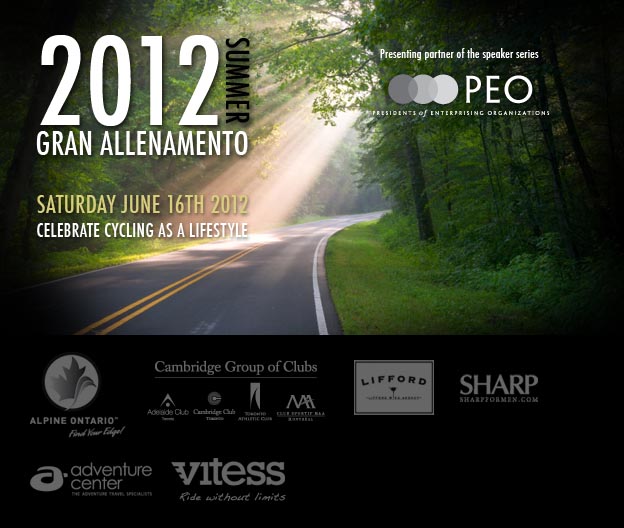 The 2011 Series was extremely well received. Expect nothing short of spectacular for 2012.

The registration process is now open for our two flagship events: summer and fall. While our events are traditionally invitation-only, we've allocated a small number of slots for the general public for each event: take advantage of those and experience a Vitess Gran Allenamento.

Date: Saturday, June 16th

Venue: Fogolars Country Club, 2026 Lower Baseline Rd, Oakville, Ontario, L6M 4E7

Date: Sunday, September 9th

Venue: Alton Mill Art Centre, 1402 Queen St., Village of Alton, Caledon, Ontario, L7K 0C3

Get the details and register today Here. A limited number of spots available for each event: first come - first served.