October 10/12 10:01 am - Ben Perry Signs with Lotto-Belisol

Posted by Editoress on 10/10/12

Canadian Cyclist has already announced this in an interview with Ben Perry at the Road Worlds last month (at the bottom of this article), but here is the official confirmation:

Kurt Van de Wouwer from Lotto-Belisol said, "Lotto-Belisol is happy to confirm that Benjamin Perry will be part of the U23 team in 2013. Benjamin did very well in his races in Europe, and gave a very good impression in the UCI race Leige-La Gleize."

"Next year he will get the opportunity to develop his capacities with a solid international racing program, Benjamin was developed through the CHCH National Cycling Centre Hamilton - Canada, and we look forward to seeing more of these young riders that develop through that program when they come to race."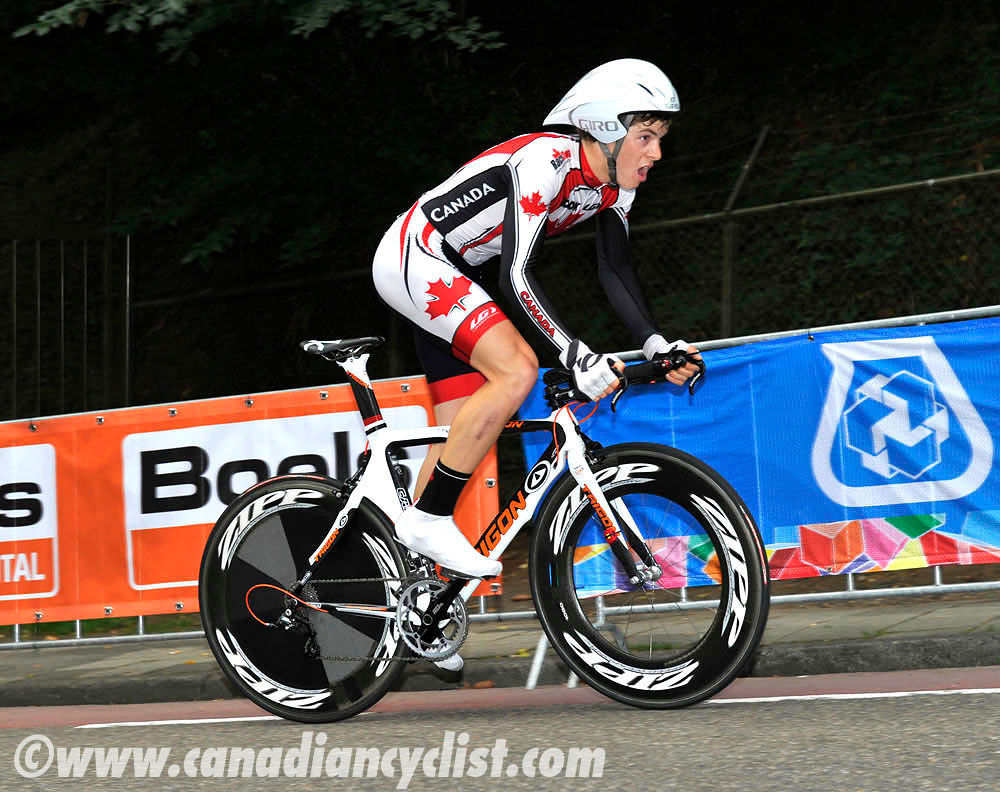 Ben Perry at the 2012 Road Worlds
Back in Ontario Canada, Lloyd Fairbairn - President and Coaching Director of CHCH National Cycling Centre Hamilton - was ecstatic when he heard the news, "We could not be happier for Ben, he is a product of the system that has been created here in Ontario, and he exemplifies the character of our program, and he has embraced our ethos of leaving nothing on the road. He trains very hard under the watchful eye of our Head Coach, Rick Lee."

"One of the mandates of the Centre is to develop and manage the career pathways of young athletes, and we know that we have many more young riders, both male and female that is currently in our system who will take the step into an International racing career."

"We also need to feed the system, and that is done using a number of strategies, one being the Trillium funded Tri-Cycle Program. We are actively recruiting and then developing athletes from the ground up, that is our job".

CHCH National Cycling Centre Hamilton is a not-for-profit corporation created as legacy organization following the very successful 2003 UCI World Road Cycling Championships in Hamilton, Ontario. The Centre is one of five nationally recognized cycling centres in Canada and is responsible for identifying, recruiting, testing, coaching and training high performance and development athletes in the Province of Ontario. The Centre is formally partnered with the Canadian Cycling Association, the Ontario Cycling Association, the City of Hamilton and McMaster University. Since its creation in 2005, the Centre has assisted over 30 athletes win medals at National Championships and/or become members of the Canadian National Cycling Team.