October 15/12 12:16 pm - Keven Lacombe Announces Retirement

Posted by Editoress on 10/15/12

Canadian road pro Keven Lacombe, a member of the SpiderTech p/b C10 team, has announced his retirement. Lacombe made the announcement to his local Abitibi Express newspaper. The 27 year old rider suffered bad crashes in each of the past two seasons; at the Road Nationals Criterium in 2011 and in the Tour of Turkey this year. Each crash cut his season short.

Lacombe told the newspaper:

"It is now official, this is my last cycling season. I have had great experiences with the bike. It is a sport that I always practiced with passion and gave me so many opportunities.".

Lacombe denied that his decision was influenced by the suspension of the racing program recently announced by the team for the 2013 season.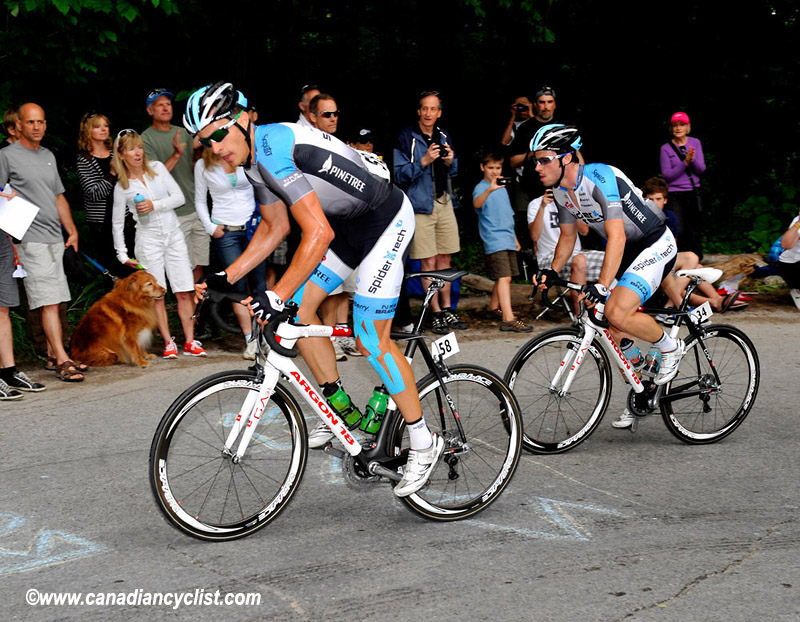 Keven Lacombe at the 2011 Road Nationals, part of the winning break for Team Spidertech
"Personally, this is not what influenced my career choice. However, I wish good luck and good continuity to all my teammates. Team SpiderTech will return, I hope, in 2014, to achieve the goals they set for themselves." he told the Abitibi Express.

Lacombe will now focus full time on his Accounting studies at business school.

Keven first burst on to the elite cycling scene with a second place in stage 7 at the Tour de l'Abitibi in 2002, followed by a sixth overall in 2003, when he wore the leader's jersey for four stages, before losing it in the final stage. In 2003 he also won the Junior national time trial title, along with the Criterium title in 2008, and joined the pro ranks with the Kelly Benefit Strategies UCI Continental squad for 2007-2008, before signing with SpiderTech in 2009.

A strong sprinter, he and team mate Martin Gilbert provided a 1-2 punch for Kelly Benefit, and supported sprinter team mate Guillaume Boivin on SpiderTech.

Bon chance Keven!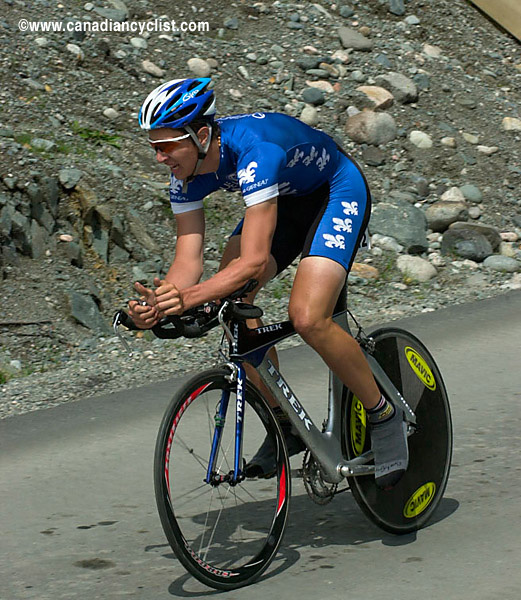 Keven Lacombe (left) in the ITT at the 2003 Tour de l'Abitibi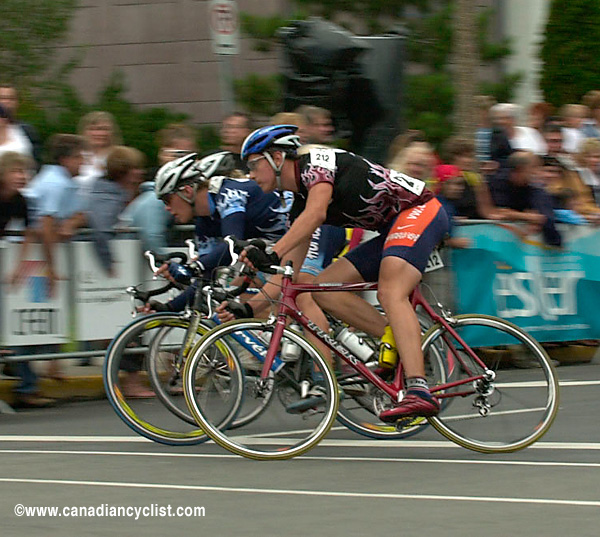 Keven Lacombe (left) in the leaders jersey at the 2003 Tour de l'Abitibi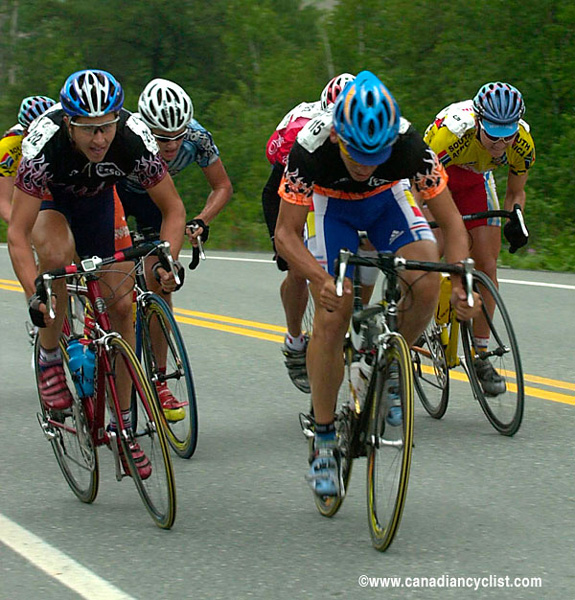 Keven Lacombe (left) in the leaders jersey at the 2003 Tour de l'Abitibi