October 23/12 9:50 am - Trek World Racing Drops XC Program

Posted by Editoress on 10/23/12

This has been an open secret for a while, but Trek World Racing has made it official: the team is dropping its Cross-country program to focus exclusively on Gravity in 2013. The Gravity program has been more successful than XC for TWR, with World Cup titles for Aaron Gwin and Tracy Moseley, and a world title for Moseley. For 2013 Gwin is the only confirmed rider, but the team will announce three more athletes at a later date.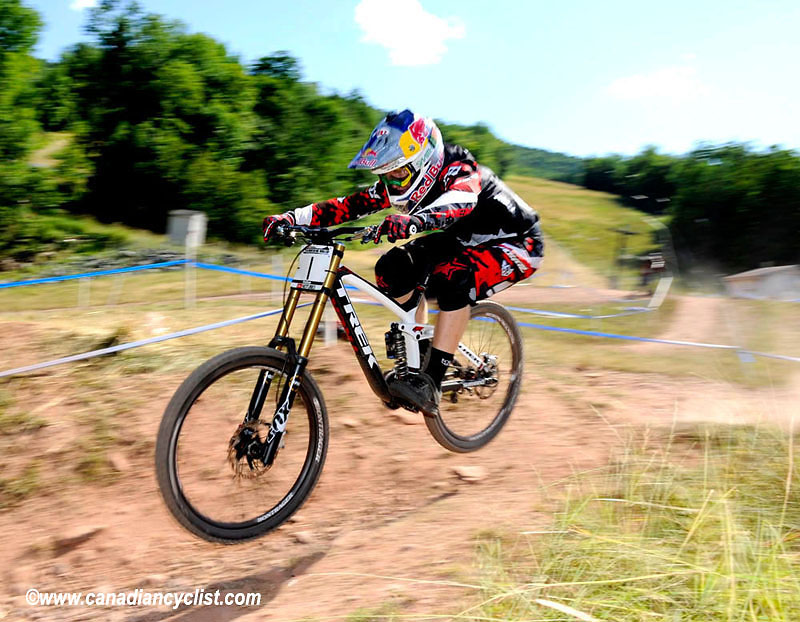 Aaron Gwin
The XC program has had a number of top riders in its ranks over the past four seasons, including Emily Batty, Willow Rockwell (nee Koerber), Liam Killeen, Anton Cooper and the Flückiger brothers - Lukas and Mathias. Killeen left TWR, Rockwell retired and Batty transferred to Subaru-Trek, leaving Cooper and the Flückigers in the XC program for 2012. Cooper will move to the Subaru-Trek team for 2013, and the Flükigers rumoured to be in negotiations to join with that team.

TWR Team Director Martin Whiteley: "We are extremely grateful for having been entrusted with the development of the XC World Cup program for Trek over the past four years. With two World Championships, Worlds Silver and Bronze, a World Cup Title, three World Cup race wins and 23 World Cup podiums, we are very happy with our record. Apart from the extremely talented athletes we've been privileged to work with, we'd like to thank our Cross-country specific sponsors for their support of this discipline. We certainly wish our current riders all the best for the continuation of their brilliant careers."
Presss release