January 23/13 12:51 pm - Team Raleigh Official Team Launch

Posted by Editoress on 01/23/13

The official launch for the 2013 Team Raleigh launch took place at the home of Raleigh UK, the Team's primary sponsor. Following its hugely successful period in the 1970s and 80s, which culminated in a Tour De France win in 1980, the new Team Raleigh has been in existence since 2010 and has been steadily progressing through the ranks of professional cycling. Canada's Rob Britton joined the team for 2013.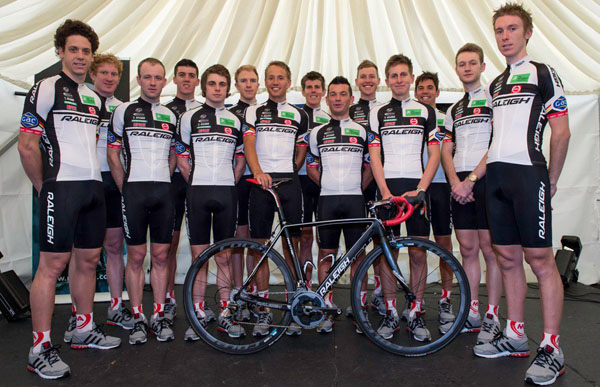 Team Raleigh begin their 2013 season as a Continental level team, competing in domestic, European and International races but, according to team manager Cherie Pridham, "will be looking to build on last year's domestic successes and raise the bar in Europe."

This year's squad includes four riders from the 2012 team - Graham Briggs, Russell Hampton, Evan Oliphant and Matthew Holmes - and eight new riders; Alexandre Blain, Richard Lang, Lachlan Norris, Sam Witmiz, Mark O'Brien, Rob Britton, Tom Scully, Tom Moses, Mark Christian and Eric Berthou.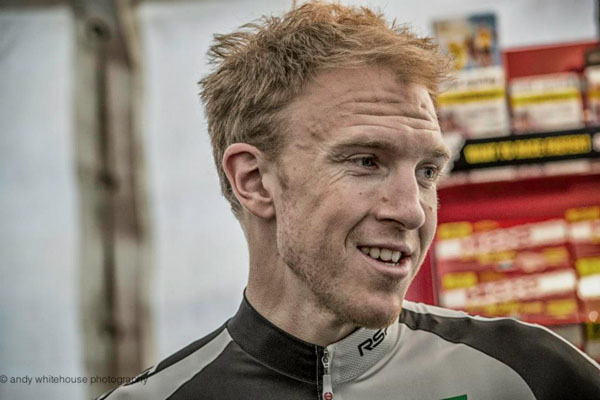 Rob Britton
The launch was presided over by Eurosport Commentator Anthony McCrossan who introduced guest speakers from the team's three primary sponsors, Raleigh, GAC and The Nottingham.

As well as highlighting Raleigh's recent successes, Viv Anderson and Michael Vaughan, patrons of GAC, also spoke about the importance of sport sponsorship for the global shipping and logistics brand.

Geoff Giddings, Raleigh Marketing Director reflected on a highly successful 2012 campaign, which saw over 50 podium places in races including the Tour Series and the Vuelta Mexico, and restated the team's desire to get to the pinnacle of professional cycling.

David Marlow, Chief Executive of The Nottingham spoke about the strong local brand connection with Raleigh, which has had its headquarters in Nottingham for over 125 years.

"Following the success of our partnership with Raleigh last year, we're delighted to be sponsoring Team Raleigh again in 2013. We aim to continue to do some great work in the community together.

"I'd like to take this opportunity on behalf of everyone at The Nottingham to wish the riders at Team Raleigh all the best for the coming year," said David Marlow, Chief Executive, The Nottingham.

Bill Hill, Group Executive Vice President - Commercial from GAC added: "The renewal of our sponsorship deal comes after a successful and exhilarating year for Team Raleigh. It was also a year that saw a huge rise in interest in cycling, after the achievements of riders like Bradley Wiggins. GAC is delighted to continue its support of Team Raleigh and encourage greater participation in this highly competitive and eco-friendly sport."

The team and its support staff were presented in front of team sponsors and some of the UK's top cycle stores before an impromptu happy birthday rendition to the team's new Australian signing Lachlan Norris, who was celebrating his 26th birthday at the event.

The Team now head off for a tough winter training camp in Majorca, followed by some early season races in France. Fans will be able to catch Team Raleigh at their first UK races in March.
Report and photos courtesy Team Raleigh