January 31/13 12:29 pm - Michael Rasmussen Confesses to Doping During MTB & Road Career

Posted by Editoress on 01/31/13

Danish rider Michael Rasmussen confessed during a press conference today that he used banned performance enhancing substances throughout his professional road career and during the final, and most successful years of his mountain bike career.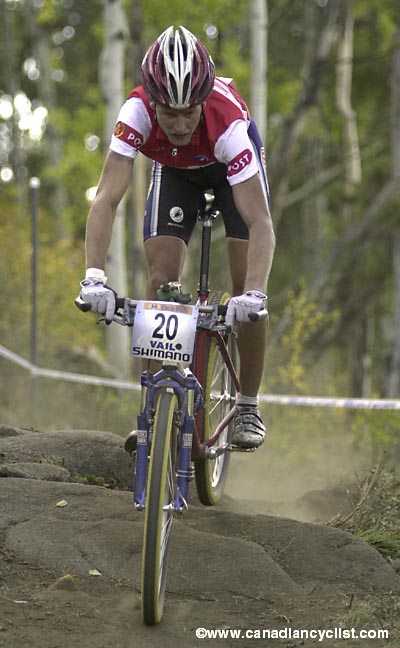 Rasmussen says he doped from 1998 to 2010 - 1998 to 2001 as a mountain biker (winning the world title in 1999) and from 2001 on as a road racer, first with CSC-Tiscali and then Rabobank. He took the Yellow Jersey at the Tour in 2007, but was stripped of it almost immediately after having won the mountain stage finishing on the Col d'Aubisque, when it was determined he had lied of his whereabouts to avoid anti-doping tests, subsequently receiving a two year ban. His career never recovered.

"I used EPO, growth hormone, testosterone, DHEA, insulin, IGF-1, and cortisone and did blood transfusions," Rasmussen said, reading from a prepared statement.

The Danish authorities says he was given a sentence of eight years, reduced to two for substantial assistance in doping investigations. He reportedly provided details of individuals involved, however, that was provided in confidence to doping authorities, who have not said when or of they will release the details.
Right: Michael Rasmussen in Vail, 2001