February 18/13 15:22 pm - Pro Mechanics Open Bike Service Centre (Ontario)

Posted by Editoress on 02/18/13

Two of the top mechanics in Canada are Chad Grochowina and Scott Kelly. They have wrenched for pro teams both on and off road, and attended pretty much every major championship such as Worlds and Olympics for the national team in the past five years or longer. They have a combined 20 world championships and three Olympics under their belts. Chad has also worked with Canadian Cyclist as product reviewer, while Scott worked with frame builder Hugh Black at True North.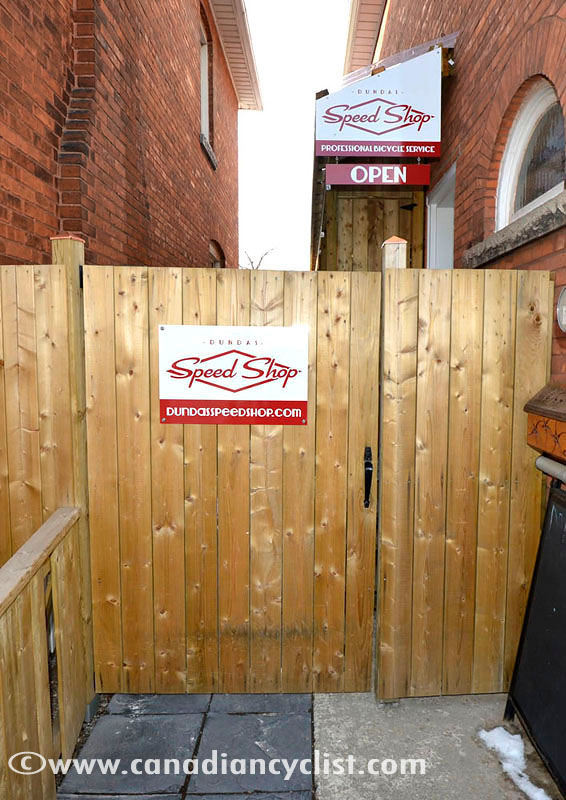 The duo have now combined forces to open Dundas Speed Shop in Dundas, Ontario. Dundas Speed Shop is located above the cycling-themed Cafe Domestique, at 12 Millers Lane.

Business is already picking up quickly, as word spreads through the Hamilton-Burlington region. Chad and Scott are offering repair services, suspension tuning and rebuilding, wheel building, disc brake service and a host of other specialty technical services. In fact, a number of local bike shops are now using them for suspension tuning and repair, and for technical support.

They also offer fitting services - either for your existing bike or if you are contemplating a new one and want the best possible fit. Scott Kelly is Retül Certified; the 3D fitting system used by Team Sky and other pro teams. Chad mentioned to us on a recent visit that they had just fitted and kitted riders for new Marinoni and Colnago bikes and that a big part of their business up until now has been with triathletes. He says it's a market segment that they plan on pursuing, since triathletes have been very receptive to the fitting and the general knowledge base offered by Chad and Scott.

While they do have access to a number of bike brands and most componentry, they call themselves a bike studio, since they do not have a retail showroom. Their primary focus is on "providing our customers with an unparalleled bicycle service and fit experience, regardless of the type of bicycle you have."

Check them out at www.dundasspeedshop.com.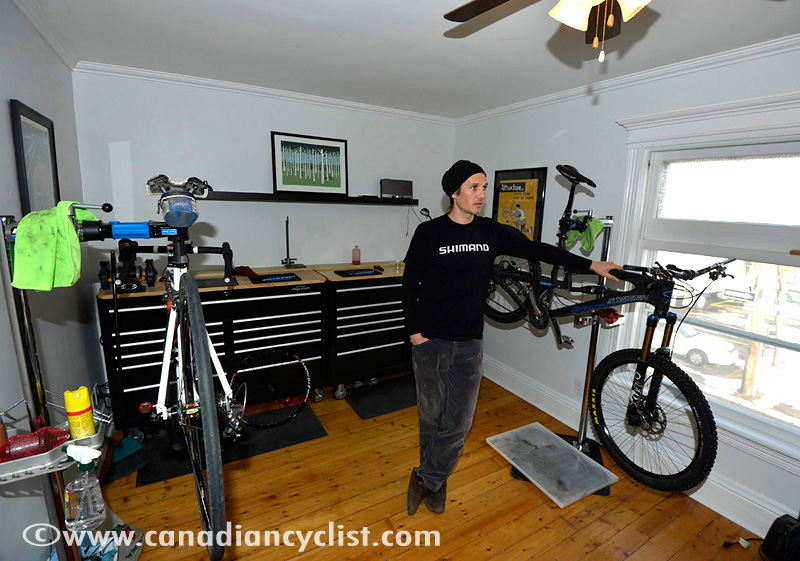 Chad Grochowina is one of the two pro mechanics who opened Dundas Speed Shop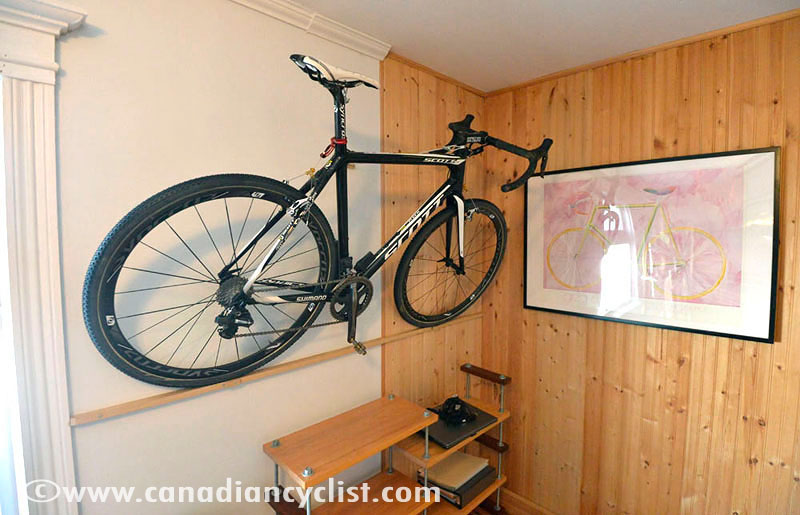 Geoff Kabush's cyclo-cross bike hangs in the workshop