March 11/13 13:57 pm - Sad News

Posted by Editoress on 03/11/13

We are sorry to report that Quebec cycling fixture Magella Tremblay passed away yesterday after a long battle with cancer. Magella is known to most members of the Canadian cycling community over the past couple of decades as a key member of the road race organization for pretty much every major cycling event to take place in the province of Quebec. Tour de Beauce, WorldTour, World Cups, Nationals, Saguenay ... Magella was always there making sure the race ran smoothly.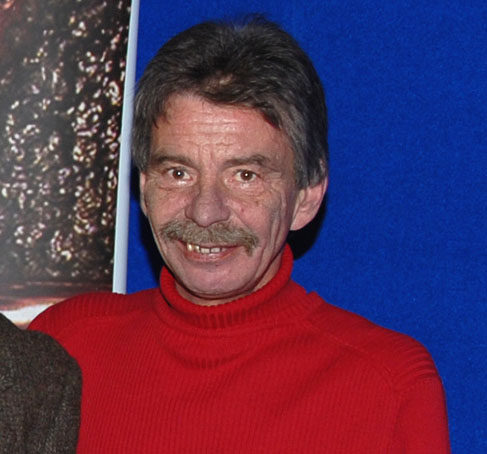 Magella Tremblay photo : Guy Maguire
However, many will not know of his previous stature as a racer. Magella represented Canada at the Road Worlds in 1969 and 1970, as well as finishing 16th in the road race at the Commonwealth Games in 1970. He won or podiumed in pretty much every major race that took place in Quebec in the late 1960s and early 1970s, as well as recording top-20 results in Europe. In seven years, Magella Tremblay won 35 races and finished second 70 times, earning the sobriquet of the Quebec Poulidor from local journalists.

His knowledge and passion for Canadian cycling was exceptional. Whenever a Canadian rider did well at a race he was involved with, Magella was sure to be there to shake his hand, with a grin. He also had no trouble telling people off when they made a mistake and, while I escaped his wrath for the most part, there were a few occasions when he would coming rolling up beside my photo moto in the race director's car to give me the evil eye because my driver and I had gotten caught in the bunch as they switched back and forth across the road.

He drank and smoked, and could be found late most evenings after a stage in the race office having a beer with cronies, discussing the day's racing (I sat in on a few of these sessions, but the clouds of blue smoke and quantity of beer eventually drove me away).

Magella missed the 2011 Tour de Beauce while he was getting treatment for his cancer, however, he was there as a guest of honour last year, when the race organization held a tribute to him at the banquet, and he received a standing ovation.

It won't be the same this year without him.