July 16/13 19:24 pm - Svein Tuft Interview

Posted by Editoress on 07/16/13

Svein Tuft, of the Orica-GreenEDGE team, is one of three Canadians riding in the Tour de France this year. He is a rookie at the Tour, but has won a stage as part of the Team Time Trial squad, finished sixth in the first individual time trial, helped his squad retain the Yellow Jersey over three stages and, currently, holds the 'Lanterne Rouge' designation as the last placed rider in the General Classification (179th) - a position that holds some prestige in its own right.

We spoke with Svein after today's 16th stage from Vaison-la-Romaine to Gap.


Canadian Cyclist: So, before the Tour we talked about it, and you commented about it being the biggest show in cycling. Now that you are actually riding in it, what are your impressions?

Svein Tuft: Well, it's like any Grand Tour, in that there are a lot of ups and downs, day by day. You experience a lot of different emotions; defending the [Yellow] jersey, and then some difficult stages as we went through the Pyrenees [mountains] and now the Alps. It's been really hot, and I think it's wearing on a lot of people. But, man, the spectacle of the Tour is unbelievable. The amount of people on Ventoux...

CC: Your Tour has been pretty amazing for a first time: part of a stage winning TTT squad, having two different guys in the Yellow Jersey ... it's been a pretty good first Tour!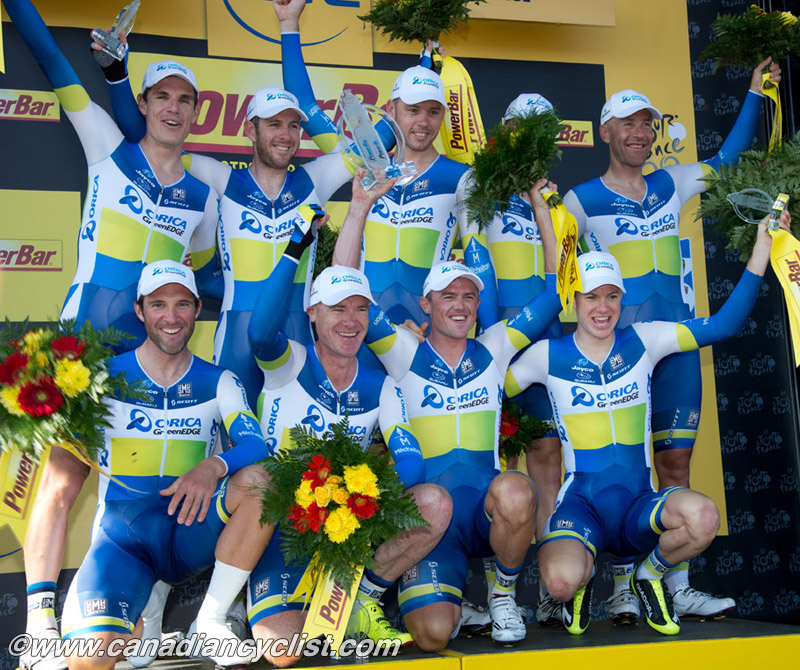 ST: Yeah [laughs]. I never would have expected that coming in. It's just pretty much a dream scenario for the whole team. To have it happen in the first week [winning the stage and taking Yellow] takes the pressure off and allows us to be more relaxed in the race without that pressure on those really hard mountain stages.

CC: And you've had a good individual results - sixth in the first time trial. I mean, top-10 in any Tour stage is pretty impressive, so you must be pretty pleased to pull a sixth place in the time trial.

ST: I was pretty satisfied. It wasn't my best ride, but it was what I had for the day, considering the difficult week prior to that, defending the jersey. So, I wasn't super fresh, but I definitely gave it everything I had.

CC: So you have another time trial tomorrow, and then some more tough mountain stages. Are you starting to feel more confident that you are going to make it to Paris?

ST: Well, for sure it's still day by day at this point. The stages to come are super hard mountain stages; the TT tomorrow doesn't really suit me because it has two massive climbs in it. So I'm just kind of in survival mode. I want to make it to Paris and help set up for another sprint with Gossy [team sprinter Matt Goss].

CC: So I guess at this point the team is hanging on until the next sprint stage?

ST: No, I mean, we have guys like Simon Gerrans and Simon Clarke, Albasini and Meyer; they're going to be hopping in moves, trying to make those big breakaways that are allowed to stay away to the finish, just like today.

CC: Now you are 'Lanterne Rouge', which has some status all of its own. [See Lantern Rouge ]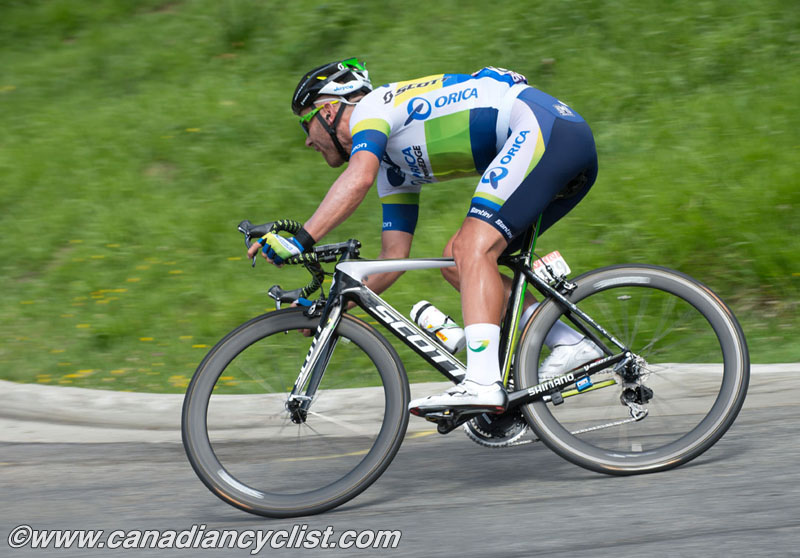 ST: [Laughs] I didn't really realize that until today. Someone told me ... I don't really pay much attention to the general [classification].

CC: Well, good luck for the final week.

ST: Thanks, I'll talk to you later.