July 17/13 13:08 pm - Review: 9Point8 Pulse Dropper Seat Post

Posted by Editoress on 07/17/13

Question: Who is 9Point8?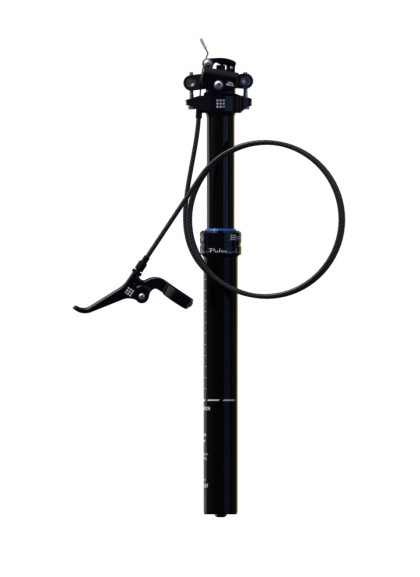 Answer: 9Point8 is a new MTB design and parts manufacturer from Ancaster, Ontario, and the Pulse dropper post is their first product brought to market. This isn't to say the post is 'new' however. Being local to the company, I've seen several prototypes and mules out on the trail over the past couple of years. The consensus so far is the Pulse prototypes has been extremely reliable through months and months of use in all types of conditions.

Installation and Set-Up

Installation of the Pulse is fairly straight forward. Mounting the post, connecting the cable (a stainless shift cable and Jagwire LEX 4mm housing is included), and general set-up takes no time at all. Installation of the saddle was also straight forward, since the saddle fore/aft and angle adjustments operate independent of each other.

For those that require more saddle offset 9point8 offers a $35 USD conversion kit that provides an additional 25mm of setback. The Pulse head uses both 3mm and 4mm bolts and the cable fastening bolt is 2.5mm. I've always found bolts less then 4mm to be a bit fussy (especially when they are covered with mud most of the time). Be sure to use quality allen keys, and dig the dirt out of the bolts before making adjustments. I can't imagine the hardware used on this post is easy to replace.

I did fiddle for a while finding a good place on my handlebar to mount the Pulse lever, as there was slight interference with my Shimano XT brake levers. I ended up rotating the brakes levers down slightly which put the Pulse lever in a good ergonomic position. Taking a quick look at the company's website revealed pictures of the Pulse lever mounted with different brake brands and I noticed it fits much nicer with some of the other brake manufacturer's levers.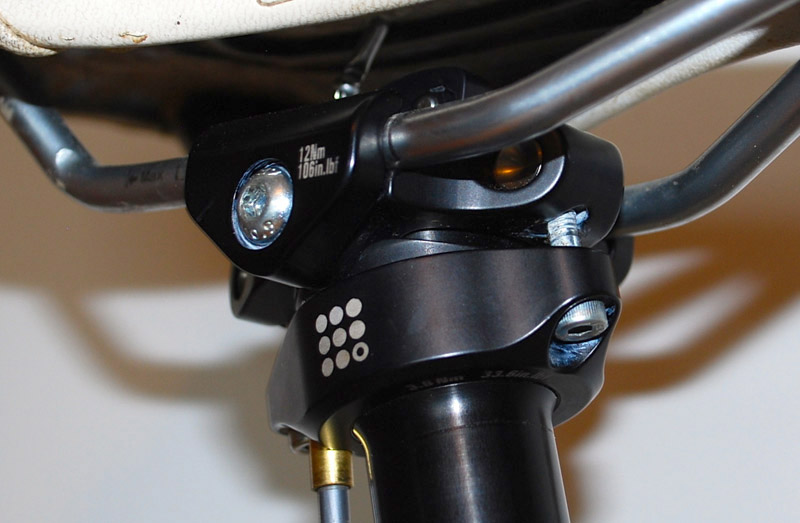 9Point8 boasts top notch machining both inside and out with the Pulse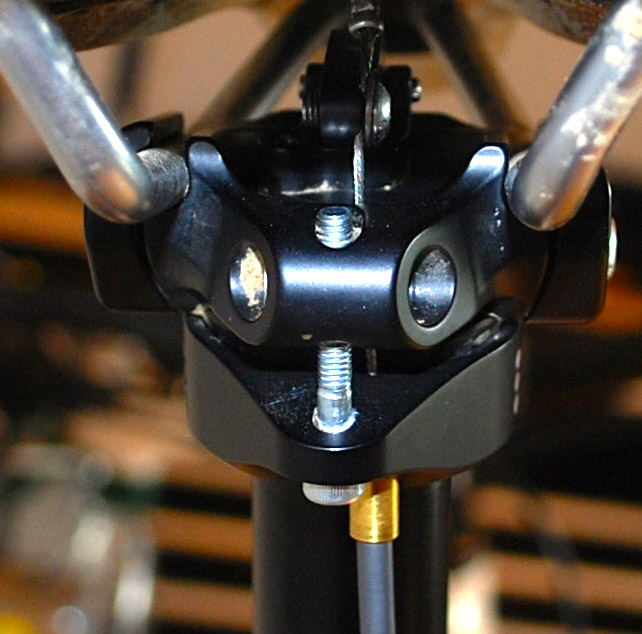 Independent tilt and fore/aft adjustment makes setup dead simple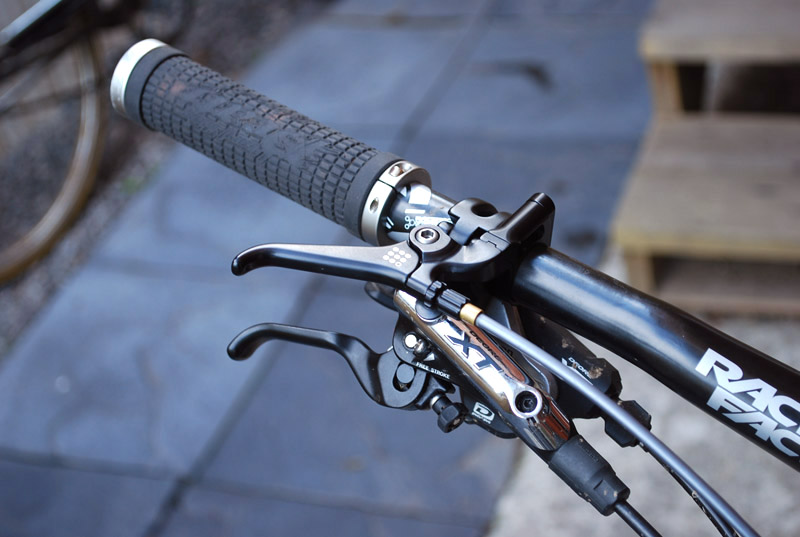 Ergonomically, the Pulse lever is as comfortable and easy to use as a top mounted Reverb button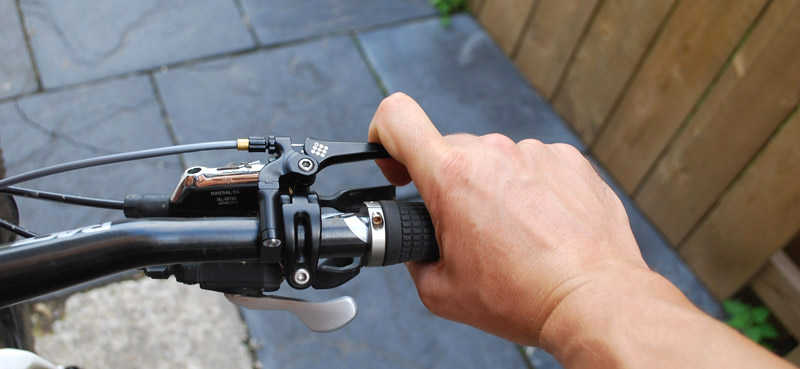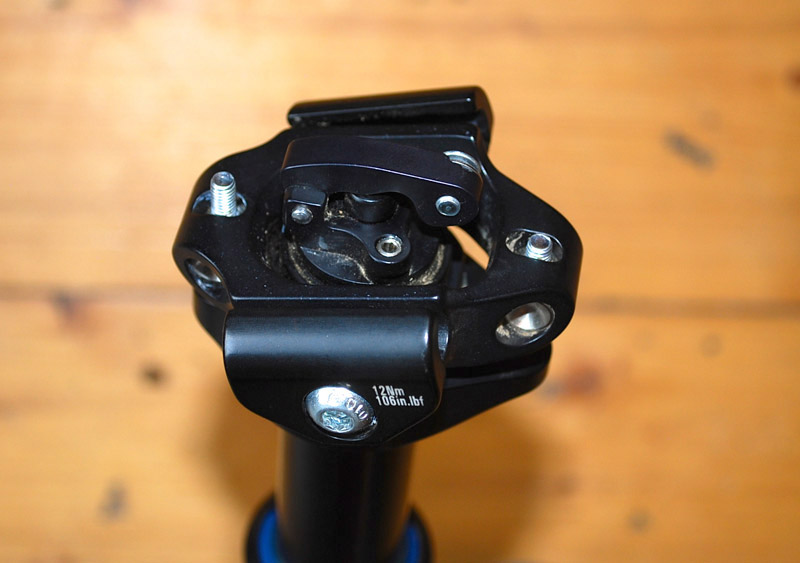 All bolts are marked with their respective torque values and bolts are pre-greased with antiseize grease
On the Trail

I've been using different dropper posts for a few years now and, as a whole, I've almost come to terms with them being a high maintenance item with a dodgy track record for being reliable. I see their merits and put up with their need for constant care.

9Point8 touts the Pulse as being the first dropper post to offer incremental, 5mm precise drops throughout its entire range of travel. With a slight tug of the lever, the saddle knocks down 5mm, and with a full pull on the lever, the Pulse can be moved infinitely throughout its travel.

I found for general riding I would have the saddle at either full extension or one click down, and when riding through rocks or rough stuff, a click or two down even farther. Once I adapted to the Pulse's stepper function, I grew to appreciate the ability to consistently move my saddle to the same position every time; finding that sweet spot just a bit less then full extension is intuitive and fast. For comparison sake, I found the Pulse's trigger actuation to be much faster and ergonomic then my Reverb button.

When descending steeps, I had the post completely down. This was the first dropper post I've tried with 100mm of travel and at times I was wishing for more. Why does the Pulse offer only 100mm of travel? The simple answer is that, through their internal testing, it was determined that anything more then 100mm of telescopic drop does not provide enough bearing stance. This gets exacerbated under taller and heavier riders. The lack of overlap leads to premature bushing wear and a post that needs frequent maintenance. The company backs up their product with a limited lifetime warranty so they seem to take their reliability seriously.

I can't speak for the longevity yet as I've only been using the Pulse for a few weeks. So far however, it's been a 'set it and forget it' bike part and those are my favourite kind to have. The Pulse is sold company direct from 9point8.ca and retails for $499 USD.

The price certainly falls on the more expensive end of the spectrum but once it's in your hands it's obvious to see why. The craftsmanship is nothing short of bike-part jewelry and until the day comes where dropper post are activated wirelessly via a tiny button, I can deal with a funky handlebar lever, only 100mm of drop, and an extra cable flapping around on my bike. As far as I'm concerned, the true value in a dropper post like the Pulse is knowing that no expense was spared in an attempt to make the best, and most reliable dropper post on the market. My fingers are crossed that Pulse just might be that modern telescoping post with Hite-Rite reliability.

Features:

-100mm of saddle drop
-5mm defined incremental drops or anywhere in between
-trigger style remote activation
-seat clamp is available in Zero offset and 25mm offset
-larger bearing stance then the competition and thus less wear
-30.9 and 31.6 sizes
-limited lifetime warranty
-$499USD

Visit 9point8.ca for more information.
Review and photos by Chad Grochowina