September 15/13 12:44 pm - Review: Trek Remedy 9 29er

Posted by Editoress on 09/15/13

The Trek Remedy 29 came as a bit of a surprise to me, as we seem to be at a time where every bike manufacturer is touting the merits of their new 27.5" bikes. Based on their proven Remedy 26" platform (a bike design that is an absolute joy to ride) I was curious to see if the 29" version could fill the shoes of it's smaller wheeled brother. Trek's Remedy platform makes for one of the best trail bikes to date, and to offer a 29" version that elicits similar characteristics would be tough challenge.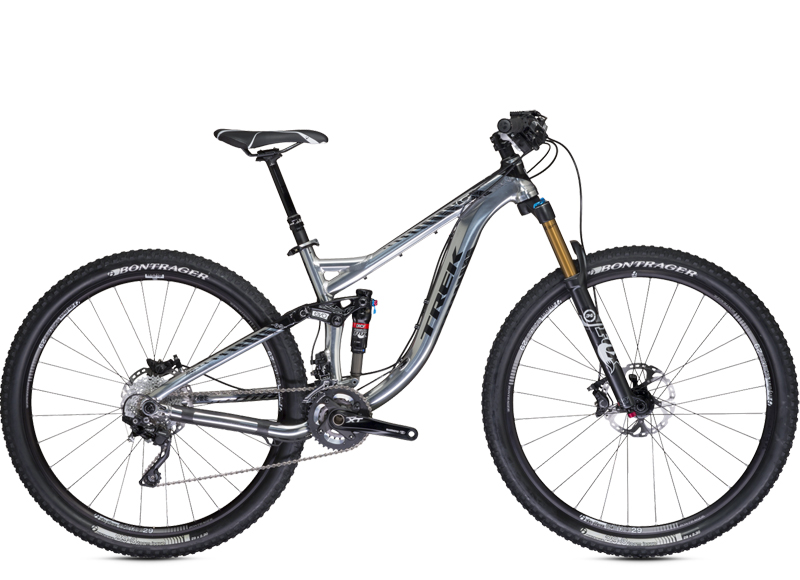 A worthy component package hangs off of the polished aluminum frame
Frame and Parts Spec

- XL aluminum frame with 140mm of travel and an actual bike weight of 30.85 lbs (13.99 kg) once set up tubeless and without pedals

-67 to 68.2 degree HTA (head tube angle) that is adjustable using the 'Mino-link'

-full Shimano XT built kit with a 38/24 double crankset, press fit BB, direct-mount front derailleur, and post mount rear brake with 180mm front and rear rotors

-both internal and external cable routing, including a Rock Shox Reverb Stealth

-Trek's house brand, Bontrager, rounds out the control package, including the saddle, bar, stem, and grips

-Bontrager Rhythm Elite Tubeless wheels with 15mm front and 142x12 rear axles and Bontrager XR3 2.3" tires

-Fox Factory Float 34 Fork and with G2 geometry (51mm offset vs the standard 47mm)

-Fox DRCV CTD rear shock

-$4999 CAD msrp

Riding Impressions

In all honesty, I've ridden many 29ers and can appreciate their merits for what the bigger wheels offer, but I've been hesitant to actually get one of my own. I ride XL size frames and the larger wheels obviously make sense for us taller folk, but a quick handling, laterally stiff, and a playful feeling bike is something I have come to expect from the smaller wheeled bikes, not necessarily from a 29er. After a couple of rides on the Remedy 29 my opinion changed, as Trek has managed to make this bike the most maneuverable, and quick handling 29er I have ever ridden; all this despite the slackish 67 degree HTA. This tells me they're not just made for going fast anymore!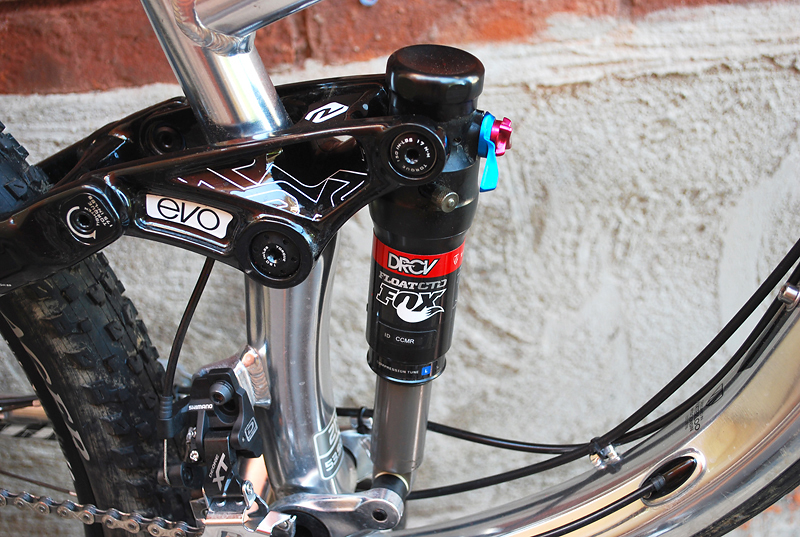 The DRCV shock 'floats' between the EVO rocker link and the end of chainstays making the bike feel like there is more travel then there actually is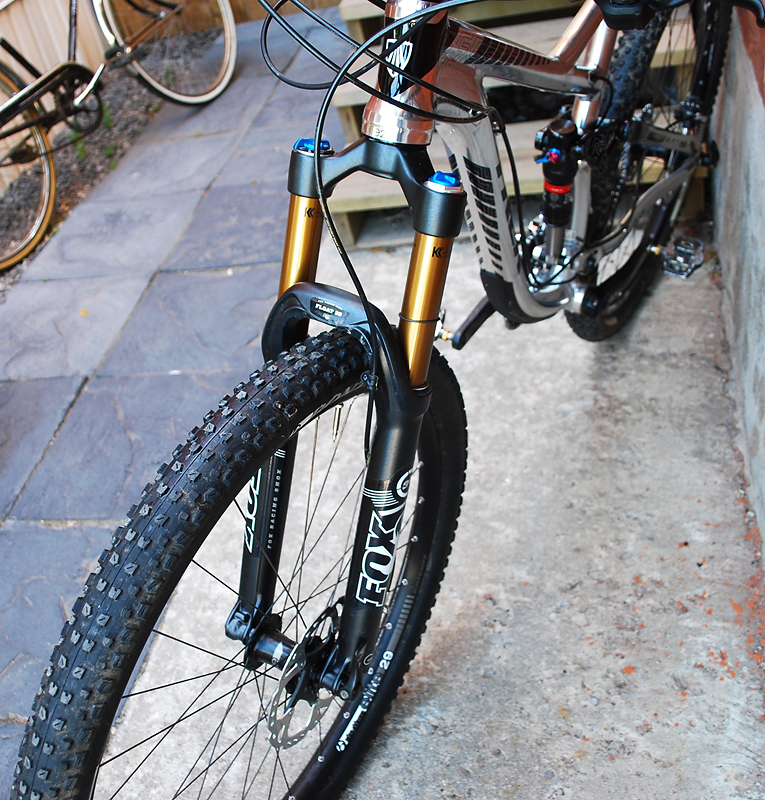 The Fox Factory Float with 34mm Kashima stantions and updated CTD damping cartridge was a welcome upgrade
Despite feeling massive underneath me, speeding through tight and twisty singletrack on the Remedy was effortless and easy. I found that I could take the tighter lines that I normally do on my other bikes instead of taking the wider line I've come to expect with some other 29ers. The full-floater suspension and the proprietary DRCV rear shock made the small bumps disappear and, for the big hits, the bike feels like there is way more than 140mm of suspension travel. I kept the rear shock in the Trail mode most of the time, as that's where it felt best. When going uphill on anything more then a short pitch, I activated the Climb mode, as the suspension seemed to be to active in Trail mode on the longer climbs.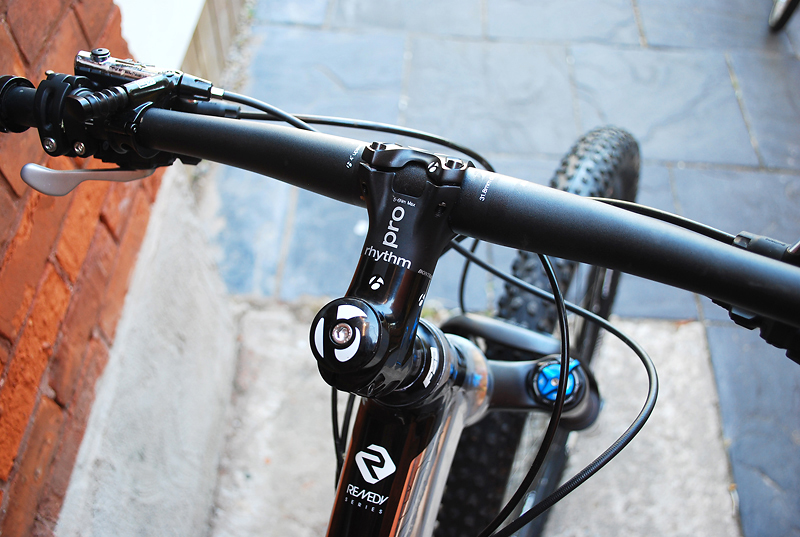 Bontrager Race Lite and Rhythm bar and stem round out the component package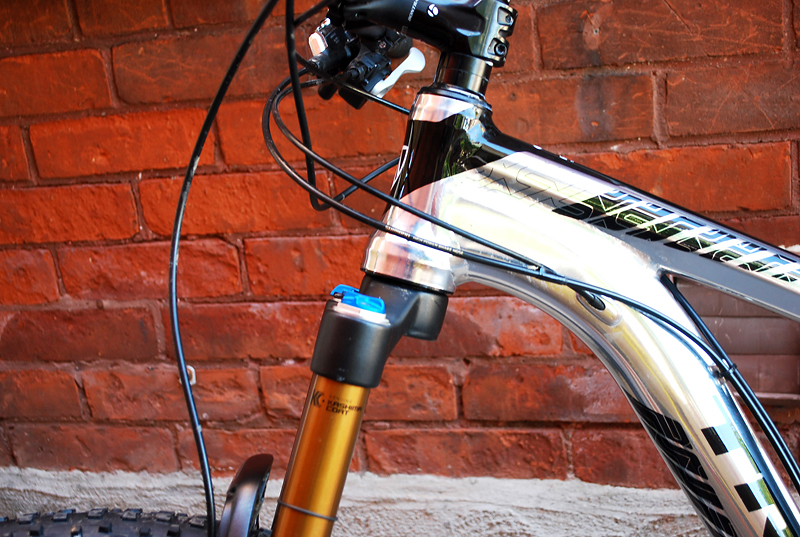 G2 geometry offers 51mm of fork offset (as opposed to the standard 47mm) and is the reason the Remedy 9 handles so well at all speeds
Speaking of climbing, whether it was steep rocky pitches or long blown-out gravel pit climbs, the Remedy shined. The cockpit was a comfortable stretch and very little body adjustment was required to muscle over the techy bits and still maintain the necessary traction. The Bontrager XR3 tires provided more then enough grip for the midsummer trail conditions around Hamilton. But, on the downside, the weight of the bike (31 lbs) did not go unnoticed, and ultimately made me work harder then I normally like to.

On the descents (of which we have very few sizable ones here in Southern Ontario, so take this with a grain of salt), the Remedy was stable on the fast and straight, but when ripping berms or really fast wide open singletrack, the rotational weight of the wheels could be felt and I found I needed to really muscle the bike through the turns; not a bad thing, just not as effortless as I've found some other bikes to be.

The 140mm Fox Float fork with 34mm stanchions was plenty stiff and I found that it rode a bit higher in its travel when compared the previous editions of the same fork. Brake dive and wallowing halfway through its travel is no longer an issue, as Fox managed to make CTD cartridge slightly less linear (thankfully).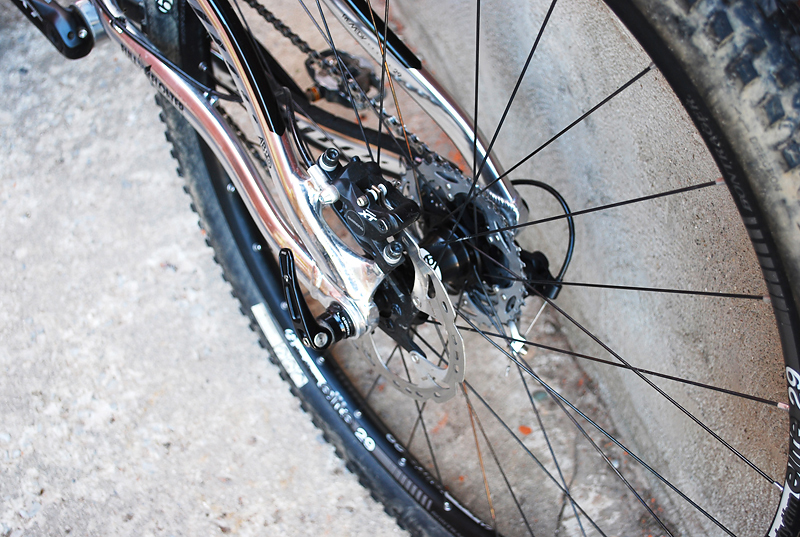 The ABP rear dropouts keep the suspension 100% active whether your on the brakes or not
Below:
The Rock Shox Reverb Stealth is a welcome addition but I still question the use of a pressfit BB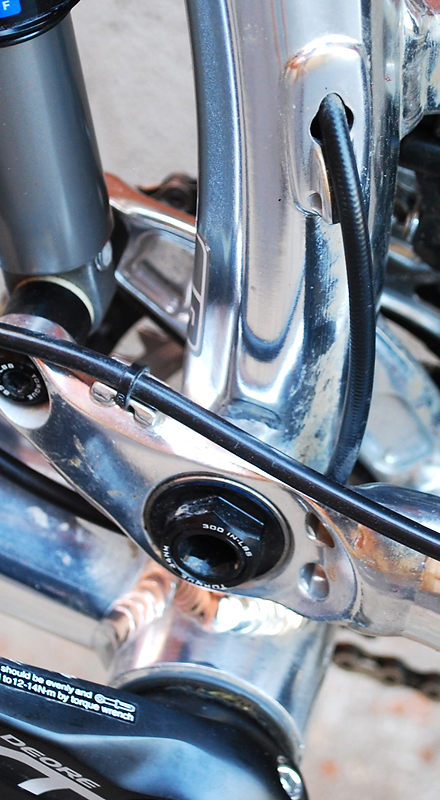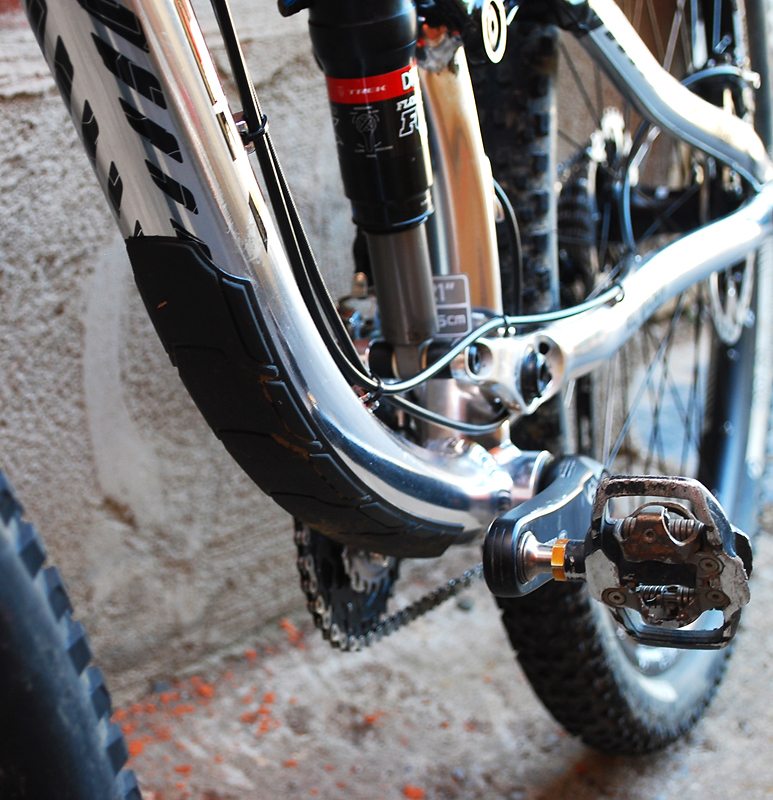 Trek added a replaceable plastic downtube protector for when the rocks start to fly
The Bontrager Rhythm wheels are stout and stiff, but did give me a bit of grief throughout their use. There was a irritating cracking noise occasionally coming from the freehub body and, out of the box, the spoke tension of the rear wheel was all over the place. The wheel managed to go out of true after just a couple of rides. I assumed that particular wheel was built late on a Friday afternoon, as the front wheel was bang-on straight, with even spoke tension and stayed that way for the duration. As an attempt to shed some weight and improve the riding characteristics, I immediately set up the tires tubeless but, for the life of me, could not get the front tire to hold air. After a half dozen attempts and even trying different brands of sealant, I threw in the towel.

Final Thoughts

If you're a 29er convert or shopping for a new bike you owe it to yourself to test ride a Remedy 29. The bike is fast and fun, and this particular model leaves you wanting for nothing, except maybe some nicer wheels. I'll be upfront when I say that I couldn't truly appreciate everything about the Remedy 29 strictly because of where I live and ride. It's a lot of bike for Southern Ontario, and being able to really abuse it wasn't possible. A bike like this can excel almost anywhere, as it likes to get off the ground, it likes going fast, it carves singletrack like the best of them, and the 140mm of suspension eats up everything in it's path.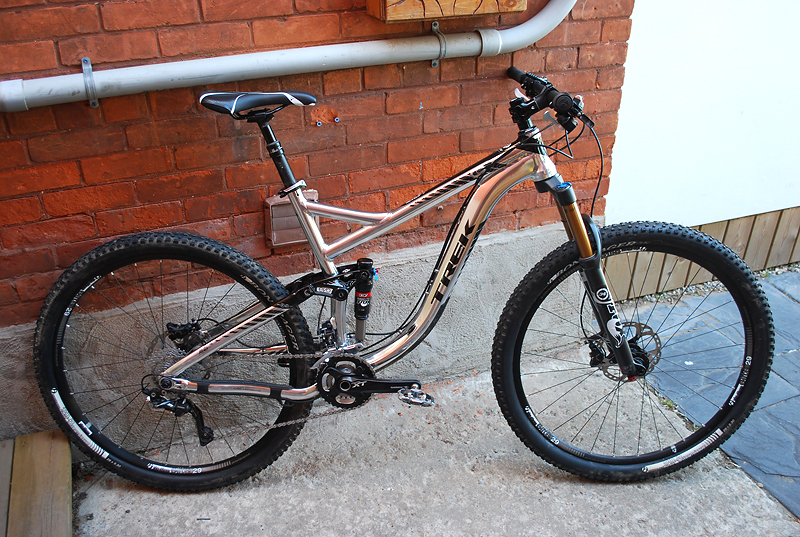 Ready to roll