November 12/13 17:40 pm - Delhi Track To Be Decommissioned?

Posted by Editoress on 11/12/13

The outdoor track known as the Delhi velodrome, south of Brantford (ON) in Windham Centre, could be closed, according to a report in the local Simcoe Reformer newspaper.

Located in the middle of tobacco country, the asphalt track has hosted meets and provincial championships for over 40 years, and regulars are well aware of its dips and bumps.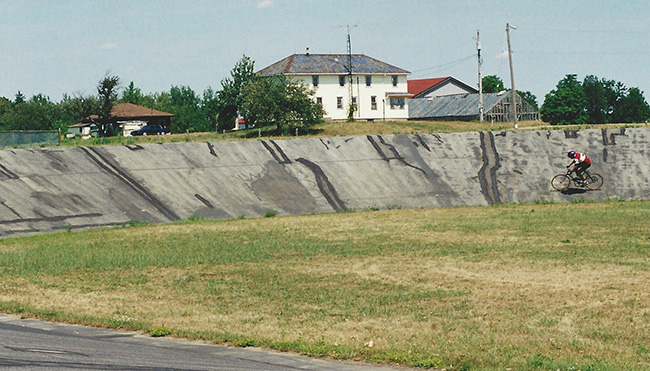 A view of one end of the Delhi Track (1999)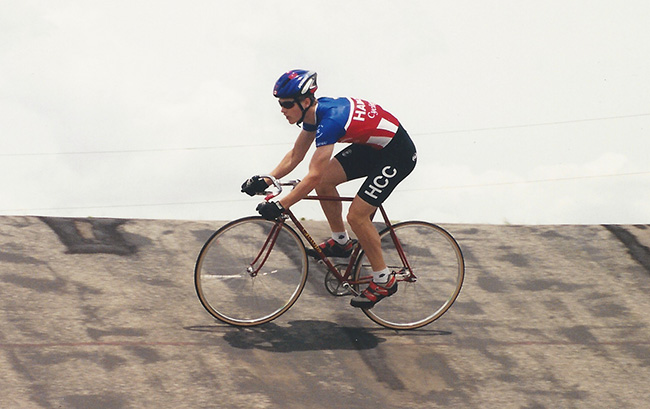 Rider at the top of the bank - ON Provincial Track Championships 1999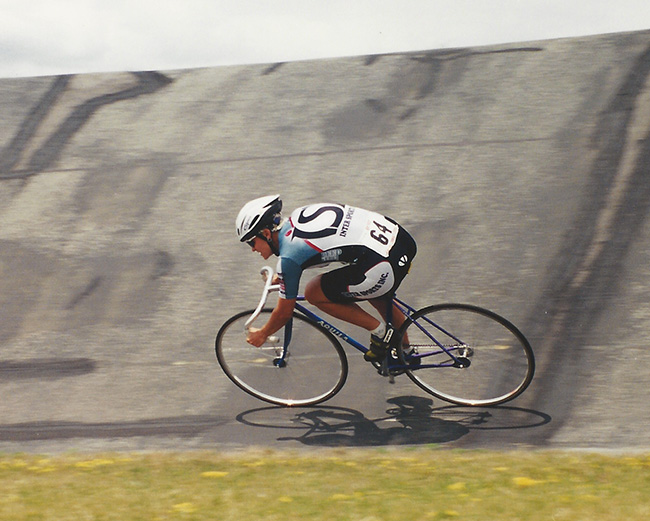 Rider carves a corner - ON Provincial Track Championships 1999
However, according to the Simcoe Reformer, the Norfolk Council will have to determine whether its state of disrepair makes it a liability and if it is worth keeping, given the new Milton velodrome which will open next year.

Kevin Lichach, the region's General Manager of Community Services, said to the Reformer: "It's getting to the point where we're going to have to decide whether we want to take it out. It's becoming a liability. Unfortunately, I envision it being decommissioned and being removed."

The Councillor for Windham, Jim Oliver, said that he hopes Milton will result in increased interest in track cycling, which could save the Delhi track.

Read the original Simcoe Reformer article Here
Below - Delhi hosted a vintage bike show in 1999