December 6/13 11:34 am - Optum Announces 2014 Womens Squad

Posted by Editoress on 12/6/13

Optum Pro Cycling presented by Kelly Benefit Strategies has announced the 2014 roster for its women's program, with several new additions to a team with four current reigning national champions. Amber Pierce, formerly of Team Pasta Zara, and Maura Kinsella, formerly of Team NOW and Novartis for MS, round out an 11-woman roster that retains its key elements from 2013. US Road National Champion Jade Wilcoxson, Canadian Road Race and Time Trial Champion Joelle Numainville, Canadian Criterium National Champion Leah Kirchmann, and New Zealand Road Race National Champion Courteney Lowe all return. Also returning for '14 are Denise Ramsden (2012 Canadian Road Race Champion), Lauren Hall, Brianna Walle, Janel Holcomb (2011 NRC Champion), and Annie Ewart.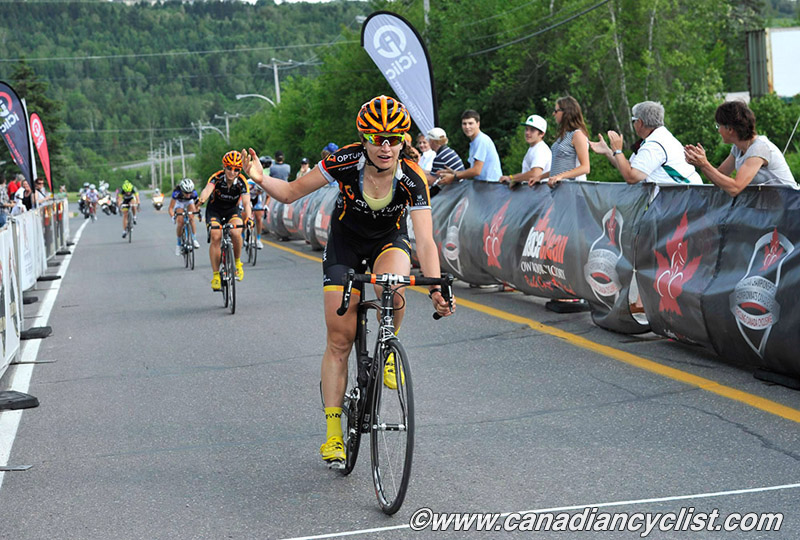 Joelle Numainville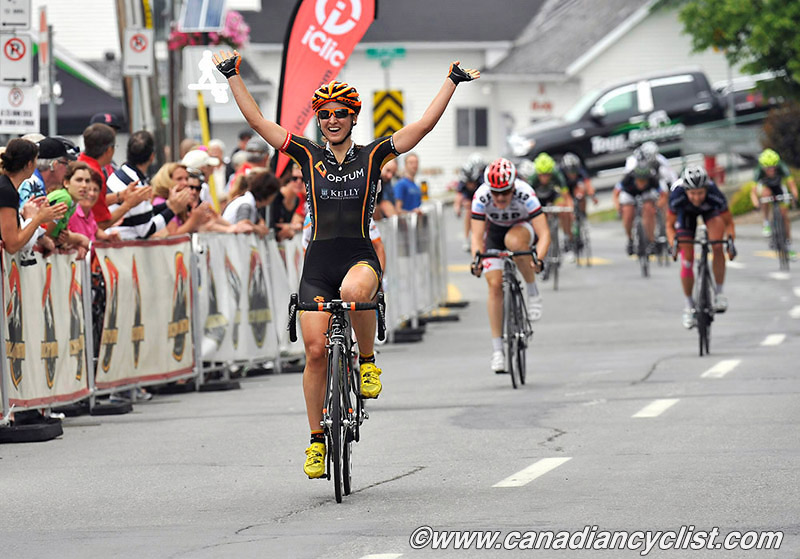 Leah Kirchmann
"It's with great pleasure that we welcome Amber and Maura into our program for 2014," said Performance Director Jonas Carney. "Amber has extensive European experience and will immediately contribute critical veteran leadership on the road, while Maura is an explosive young talent and an excellent fit on a team already stocked with star power."

The team also brings in all-new leadership for 2014 - Kevin Field, formerly Sports Director at Team SpiderTech, brings a decade of directing experience to the table; it will be the first time Field has directed a women's program. He will be assisted by Pat McCarty, recently retired from the pro circuit from Bissell Pro Cycling. The duo brings invaluable international experience and leadership, and will focus on building the team's significant palmares.

[Note: We spoke with Kevin Field last month about his new position with Optum - see Daily News Optum Adds Canadian Content for 2014]

"Our new director Kevin Field is an old friend and has lots of experience directing in Europe for Team SpiderTech and Trek-Livestrong," said Carney. "In addition, our new assistant director Pat McCarty is a decorated cyclist in his own right, and brings further insight and knowledge to the team. It is great to have them join our family."

Field, a native of Ottawa, Canada, is pleased to once again be directing his home country's top talent on the bike, flanked by some of the US' and New Zealand's fastest women.

"It's wonderful coming into a program that isn't in a rebuilding phase, but one that's looking to improve upon its already significant accomplishments. I'm excited and honored to accept management duties for the women's program alongside so many old friends and great colleagues," said Field. "What Joelle and Leah were able to accomplish at the Canadian National Championships this past season was incredible; sweeping the road titles. As a Canadian, I was humbled and proud of their performance. To have them complemented by riders like Jade Wilcoxson, with what she has done in such a short period as a professional, means we will have quite an arsenal in 2014."

The lineup represents Performance Director Jonas Carney's emphasis on bringing in well-rounded athletes with a variety of complimentary personalities and skills.

"We're not a group of individuals wearing the same colors. We're a team and a family. Before we bring new personnel onboard we make sure that they're not only going to fit in with our system, but improve it," said Carney. "Ultimately we hire people that are proud to represent Optum and our other partners as both bike racers and brand ambassadors."

The team aims to retain all five of their national championship titles, earn an invitation to the inaugural Tour of Britain (UCI 2.1), and return to the World Team Time Trial Championships in 2014. They finished eighth in the event in Florence in their first ever TTT event together; they consider a top five in this discipline a major goal for 2014's world championship in Ponferrada, Spain.