December 8/13 16:47 pm - Canadian Cyclist Christmas Gift Guide - Day 1

Posted by Editoress on 12/8/13

It is time once again for the Canadian Cyclist Christmas Gift Guide. We are going to start with the suggestion that we ended with last year - a contribution to UNICEF.


UNICEF saves lives, especially children's lives, and they have a couple of excellent gift donations that suit any cyclist.

Donate a Bicycle. A bicycle opens up a world of possibilities to a child - they can get to school easier, do chores, help their family earn an income and, just as importantly, expand their horizons. Through UNICEF Canada you can donate a bicycle to a child for $109 - less than the cost of a pair of tires.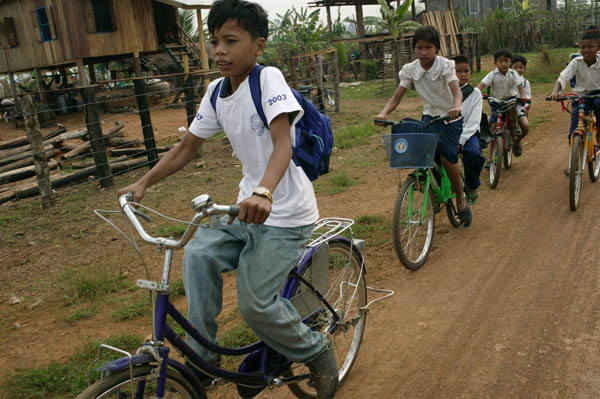 While most Canadians think of a bike as recreational item, UNICEF calls it a Mobile Health Unit. A bicycle equipped with a carrier and vaccines for Measles and Polio (50 of each) costs $143, and is a simple and effective way to save lives in poor, remote communities.