December 10/13 18:59 pm - Optum Announces 2014 Mens Roster

Posted by Editoress on 12/10/13

Optum Pro Cycling presented by Kelly Benefit Strategies today officially announced its 2014 men's roster, with three key signings rounding out the 14-man team. Former US Criterium National Champion Brad Huff, Carter Jones, and former Canadian Road Race National Champion Will Routley will join the Orange and Black for the upcoming season, complementing a roster that includes 2013 US Criterium National Champion Eric Young and 2013 US Time Trial National Champion Tom Zirbel.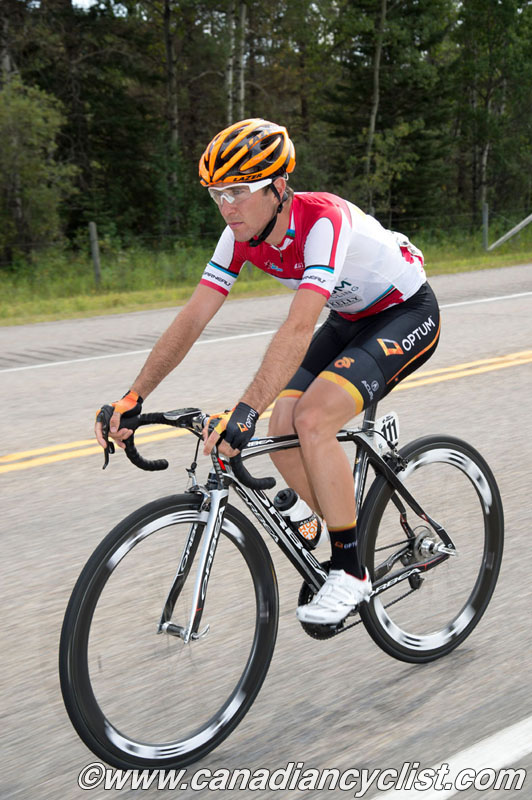 Returning for 2013 are UCI America Tour standout Ryan Anderson (right wearing best CDN jersey at ToA) , Alex Candelario, Mike Friedman, Jesse Anthony, Tom Soladay, Scott Zwizanski, Bjorn Selander, and 'Cross specialists Jeremy Durrin and Mitchell Hoke. Performance Manager Eric Wohlberg will return to assist Performance Director Jonas Carney with directing duties.

With his three new signings, Carney has added experience, leadership, and tactical savvy in Routley, climbing and stage racing ability in Jones, and sprinting muscle and leadout expertise in Huff.

"When we were looking at our roster this offseason, there were a few things that needed to be addressed, and we were very fortunate that the riders who fit that mold were available," said Carney. "Will Routley has been someone I have always had my eyes on - he is a North American rider with lots of European experience and that is exactly the type of guy we like on our program. Carter Jones is arguably the best climber in North America, and Brad Huff is old friends with all of our veteran lead out train guys, so it all happened very naturally."

Routley is returning to North American racing after spending the previous season in Europe with Belgian outfit Accent Jobs-Wanty, while Huff, formerly of Jelly Belly, has been a stalwart of the US racing scene for the past decade. Jones comes over from Bissell ProCycling after a breakthrough 2013 season, where he claimed the King of the Mountains jersey at the Amgen Tour of California, finished eighth overall at both the Tour of the Gila and Tour of Utah, and notched 11th overall at the grueling USA Pro Challenge.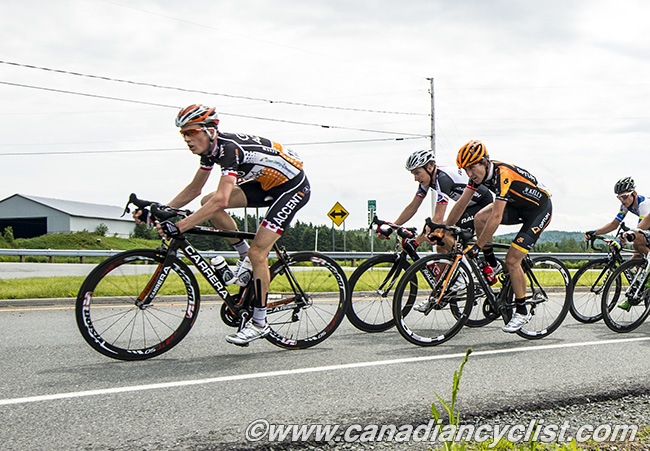 Will Routley leading the break at the 2013 Road Championships
Carney's new signings address gaps in the roster that arose in the offseason. "With Mike Creed and Marsh Cooper retiring, we lost some veteran leadership and climbing power, which really created the opening we expect Routley and Jones will fill. Ken Hanson made a move over to UnitedHealthcare which opened up a spot in our lead out train for Brad. It was tough to say goodbye to Chad Haga - he was an exceptional rider and a tough guy to replace, but we're delighted to see him sign with a World Tour program that I have a lot of respect for in Argos-Shimano. We always wish the best for our athletes, and to see him take such a big step forward is exciting."

Continuing to lead the assault on sprint finishes, veterans Alex Candelario and Mike Friedman have returned to guide Huff and reigning US Criterium National Champion Eric Young. Canadian Ryan Anderson also returns, bringing the speed and tenacity that notched two USA Pro Challenge podium finishes and third overall in the individual standings for the UCI Americas Tour.

The team is focused on defending their national titles, executing European campaigns in the spring and fall, and earning its third consecutive invitation to the World Team Time Trial Championships,scheduled for 2014 in Ponferrada, Spain.

"2013 yielded some great results, but we want more in 2014," said Carney. "Ryan finished third as an individual in the UCI America Tour, and we finished second as a team, but next season it would be a testament to the strength of our program if we could step up and claim those titles. Every rider and staff member in our family has a job to do, and if we do them well, great things can happen in 2014."