December 13/13 10:28 am - 4 Cyclists Get Extra Funding Support from COC

Posted by Editoress on 12/13/13

On Friday the Canadian Olympic Committee announced an injection of $320,000 to 64 female and male summer athletes across the country, as part of the Athlete Excellence Fund. The fund is awarded to athletes based on results from international competition. This year, the top five athletes in each Olympic summer sport, will receive $5000 to assist in their journey to the podium. Four cyclists were among the athletes to receive the funding: Laura Brown, Gillian Carleton, Jasmin Glaesser and Tory Nyhaug.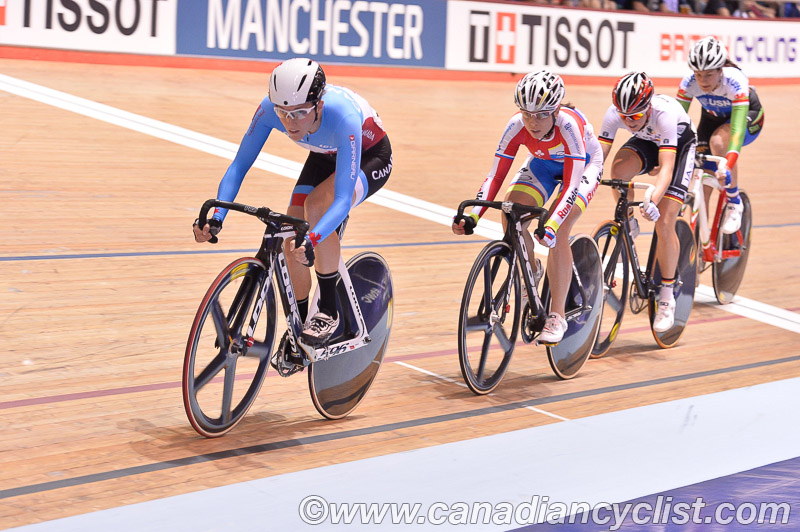 Laura Brown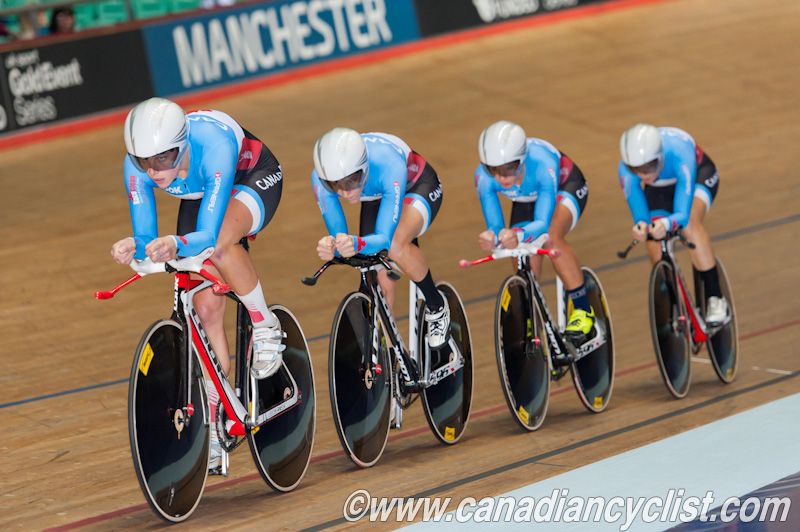 Gillian Carleton leading the women's pursuit team

The fund is structured over a four year phase, with each cycle starting in the year preceding a Games. Year One and Two eligibility criteria stipulate that the top five athletes from each sport, based on ranking performance will be entitled to $5000. In Year Three (pre-Olympic year), guidelines stipulate the same, but for only the top four performers. In the fourth year (Olympic year), athletes will receive $20,000, $15,000 and $10,000 for a gold, silver and bronze medal respectively.

"The Athlete Excellence Fund is a fantastic initiative and one that not only supports our athletes, but helps motivate them to work even harder each and every day," said Marcel Aubut, President, Canadian Olympic Committee. "Congratulations to each one of our recipients this year. I am looking forward to many more outstanding results on the road to Rio 2016."