December 16/13 12:47 pm - Antoine Duchesne Interview

Posted by Editoress on 12/16/13

On December 10th, it was announced officially that Canadian U23 Road champion Antoine Duchesne will be joining Team Europcar, as they in turn join the top level WorldTour team ranks. We spoke with Antoine in Quebec City, as he was preparing to leave for his first team camp in Europe.

Canadian Cyclist: It's now official that you are with Team Europcar; what does this mean to you?

Antoine Duchesne: It means a lot, I've been working for this all my life, it's a dream. When you do something like pro cycling it's so hard, you are always trying to push yourself to be the best. My goal was always to be at the top level, and I've been working for that year after year. So to be at the top level, at the WorldTour, it's amazing.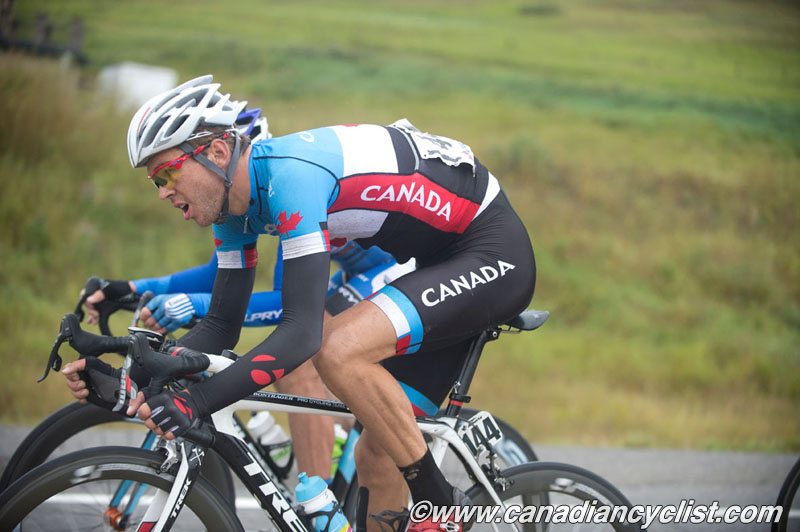 2013 Tour of Alberta
I'm so happy that I finally made it, and I have a two year contract, so it gives me time to prove myself out there without the stress of trying to sign a new contract after a year. Two years at the WorldTour level means that I have time to have my chance. I'll have a chance to improve and go in some bigger races, to show what I've got, and help the team.

CC: How did this happen? There's a lot of riders looking for rides this year, so how did you manage to make the connection to get in with Team Europcar?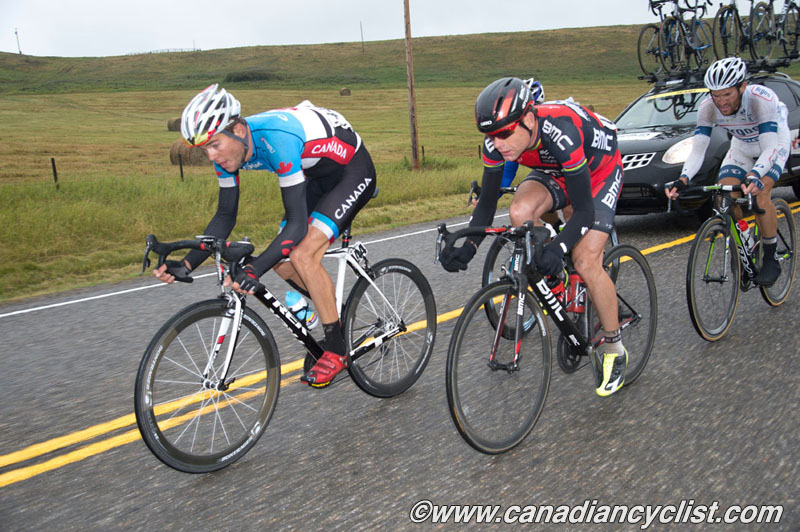 AD: We talked at the ProTour [races in Quebec and Montreal] because I rode there with the national team. I rode with the team [Europcar] at the Garneau factory tour, and after the Quebec race they came and talked to me, said that they were interested in me.

We kept in contact after that, and Louis [Garneau] and the Gran Prix [Serge Arsenault] helped me a lot to make good contacts, and put in a lot of good words with Jean-René [Bernaudeau, Team Europcar's Sports Director].

CC: Do you think Europcar having worked with David Veilleux helped?

AD: Yeah, for sure. It shows that we can ride our bikes even if we are from Canada! I think it definitely gives them a little bit of confidence about us, so it helped.

CC: So do you have any idea what your schedule is going to be for the first part of the season, or what races you are going to be doing?

AD: Not at all. I haven't had much information, because they [the team] were waiting for the official UCI WorldTour licence. So I've been on the phone with them all morning to find out what's going on. I leave tomorrow [December 11th] for training camp, and when I get there I'll know more.

CC: Have you got any particular goals for your first year with them?

AD: Goals ... definitely not results goals, but I'll be trying to get along with the team and find my way through a big team like that. I want to be able to bring something to the table for the team and get the confidence of the Director. That will make my year for sure. I think I would like to be put in some bigger races, I think that is a goal I can achieve and that there is no need to look for more than that in the first year at the WorldTour level.

CC: Have you had a chance to talk to David Veilleux about the team?

AD: Yeah, we've talked a couple of times. He's given me some cues about how things are, and how to deal with stuff. It's been a big help for sure.