February 4/14 13:53 pm - MTBer Leandre Bouchard Wins Roland Michener Award

Posted by Editoress on 02/4/14

Celebrating the 2013 Canada Summer Games in Sherbrooke that were held this past summer, the Canada Games Council (CGC) has announced that Léandre Bouchard of Alma, Quebec and Rachel Machin of Calgary, Alberta are the recipients of the Roland Michener Canada Games Award for 2013.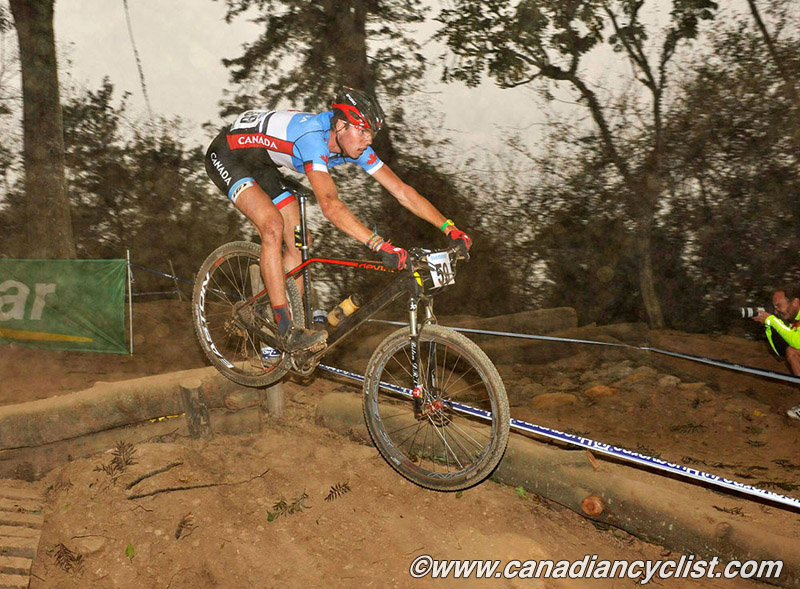 Léandre Bouchard at the 2013 MTB World Championships in Pietermaritzburg, South Africa

"The Canada Games Council would like to congratulate both Léandre and Rachel for embodying the true values of the Roland Michener Award," says Tom Quinn, Canada Games Council Chairman. "Their impressive performances at the 2013 Canada Summer Games were truly inspiring and we look forward to seeing their careers progress as they strive to become future international and Olympic champions."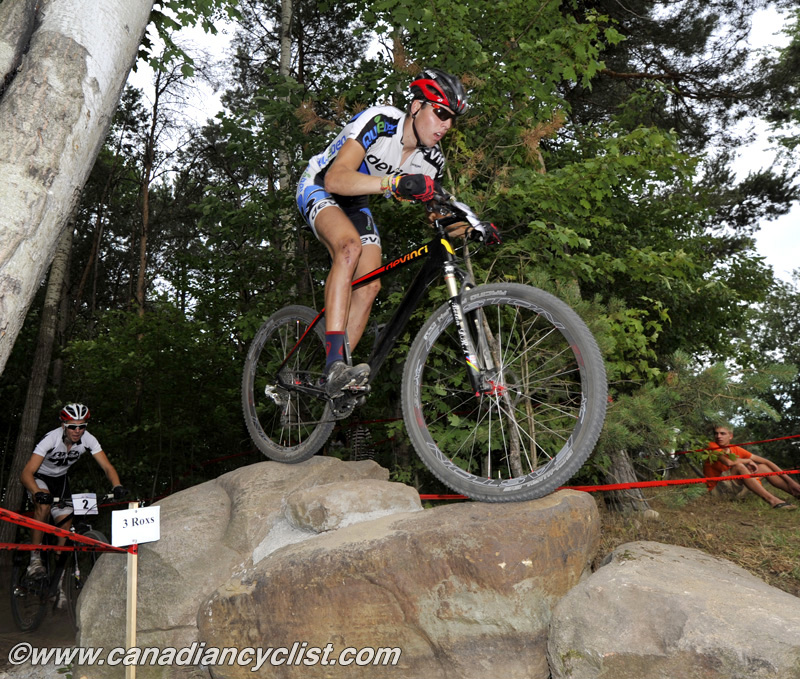 Léandre Bouchard at the 2013 MTB Nationals
Bouchard, a member of Team Quebec, had an outstanding showing at the Canada Summer Games in Sherbrooke as he won gold medals in cross-country, relay and sprint mountain bike. Known for being a team player and having a great sense of humour, Léandre was a steadfast anchor for Team Quebec during the Games. Always a great spokesperson for sport and health, Bouchard is actively involved in his community and shares his passion for healthy living by giving presentations about the subject to youth in his region. Bouchard also shares his extensive knowledge in mountain bike as a mentor for the Quebec Cycling Federation. His positive energy and unwavering devotion for his sport made him the perfect representative to be involved in the Canada Games Flag Relay as a spokesperson and athlete of honour.

Machin, a member of Team Alberta, had a remarkable performance at the Games by earning a Gold medal in Women's High Jump. Her jump reached an impressive 1.84 m, 1 cm off of the Canada Games Record. Machin also won a gold medal in Women's Long Jump and earned fourth place in Women's 100m Hurdles. A natural born leader, Machin has a wealth of experience as captain of various teams. She captained the 2013 CSG Team Alberta Track and Field Team, the University of Calgary Cross Country/Track & Field team and led the team counselling for both men and women on Team Alberta. Machin also enjoys sharing her athletic knowledge with young aspiring athletes through the Dino Youth Track Club.

Rachel's future is bright as she was named the University of Calgary Female of the year for 2012 -13, ranked number one in Canada for High Jump and is a member of the Canadian National Track and Field Team.

The Roland Michener Canada Games Award was created in February 1992 to recognize the valuable contributions that the late Right Honourable Roland Michener made to Canada, in particular to sport and physical activity . The Roland Michener Award is awarded following each edition of the Canada Games to two outstanding Canada Games athletes, one male and one female, who exemplify strong leadership skills on and off the playing field, combined with an ongoing commitment to scholastic and athletic excellence. Each winner also receives a grant worth $2,000 to help with their training and living expenses.