February 10/14 10:04 am - A Day in the Life of Kris Dahl at Smartstop

Posted by Editoress on 02/10/14

Team SmartStop has sent a report from Canada's Kris Dahl:

Have you ever wondered what a professional cyclist life looked like? Kris Dahl gives you a rare inside look into a day at the Team SmartStop Pro Cycling team camp. The day starts off like any normal day, with breakfast, but here in Summerhaven on the top of Mt Lemmon at the team house there are 15 guys all trying to get breakfast in before it's time to meet with Michael Creed and see what the day has in store.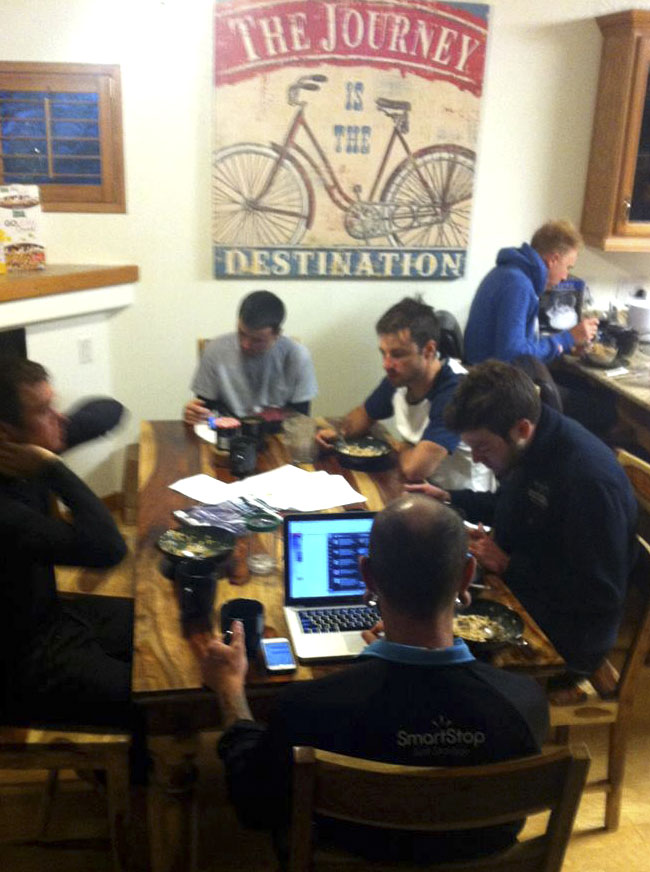 Then it is off down Mt Lemmon to the staff house to get ready for the training ride ahead, what's in store for today? Three and a half hours of solid training before hitting the base of Mt Lemmon and climbing our way up. First, Kris checks in with Team Mechanic, Chris Kreidl, to ensure everything is in order for today's ride.
There are some stops along the training route which have been carefully selected by Creed, nature breaks, lunch stop, the all important coffee stop. But there are also others that are not so planned out like having to change a flat. And without Chris sitting in the follow car with Creed, the riders must repair the flat themselves while training.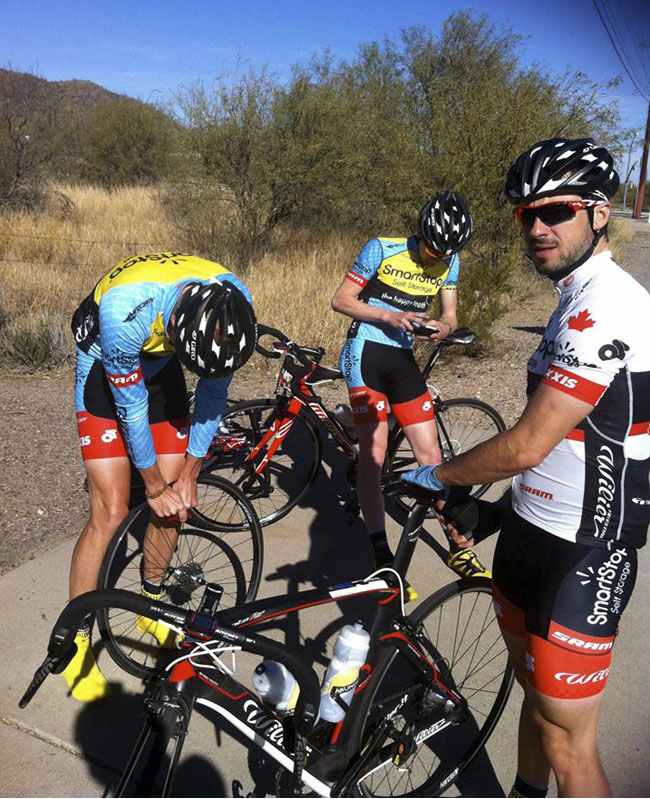 During the training ride, the guys are allowed to have a little bit of fun. Kris captures Shane Kline and Travis Livermon having a laugh as the battle the climb up Mt Lemmon.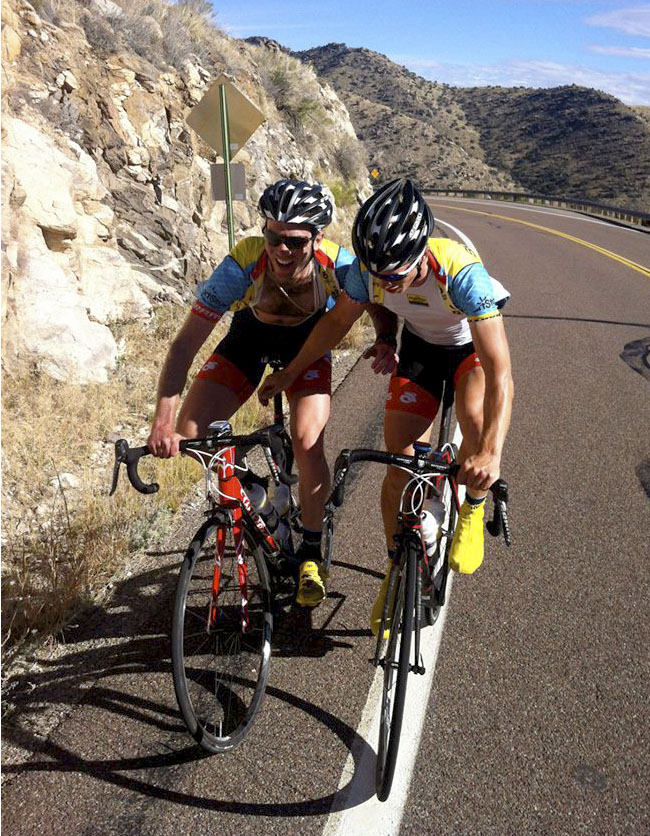 Once the ride is complete there is time to make a slight adjustment on the cleats before drinking a recovery drink, showering and getting ready to get a massage from the Soigneur, Astrid van Uden. Getting the right recovery in after a long day on the bike is extremely important for the riders, especially since they need to have the legs to get up and do it all over again the following day.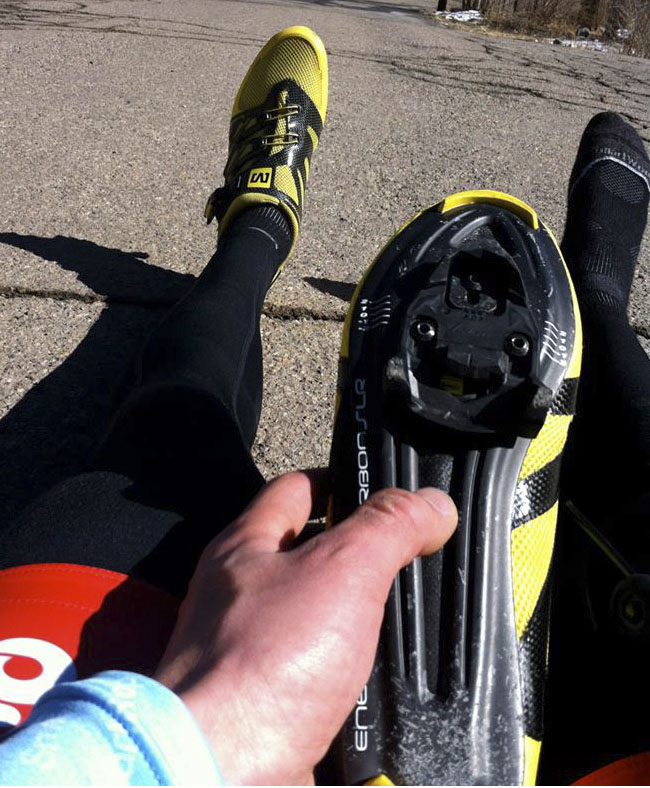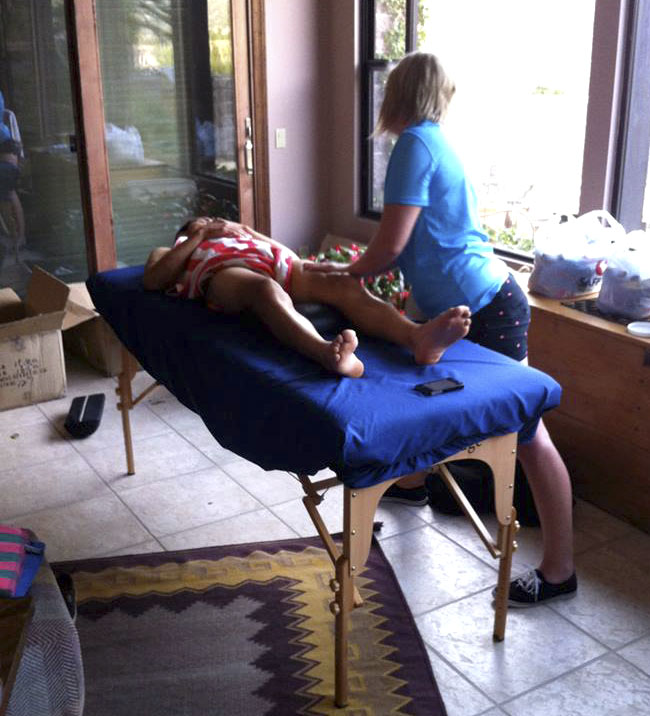 Post massage it is finally time for dinner; with all the riders in one house they have paired up and all picked a night cooking for the rest of the team. Now that is what we call team work! On tonight's menu: salmon, rice, beets and grilled veggies!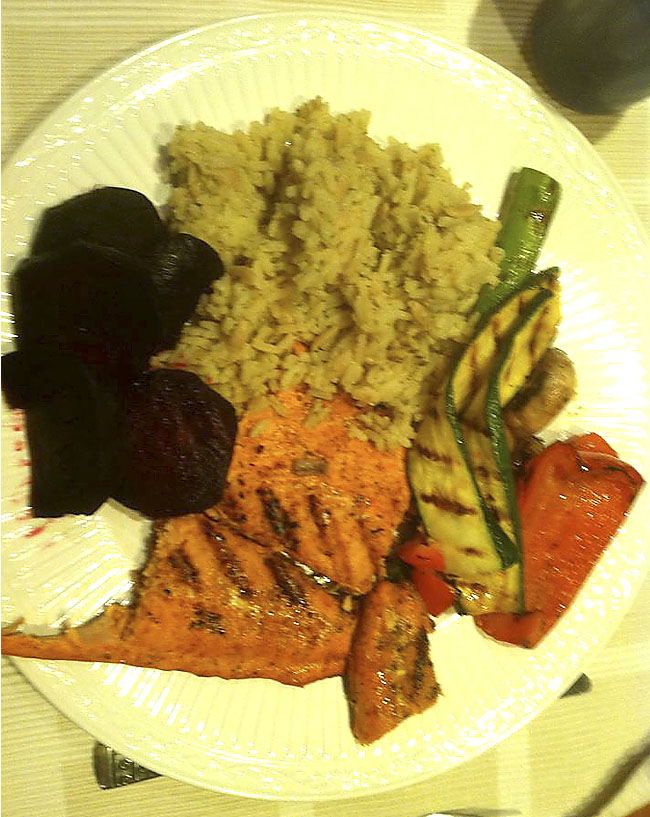 Once everything is over, it is time to put their feet up after a long day in the saddle. The guys worked hard during camp and deserved the rest at the end of each night. Apple TV and Netflix were the guy's best friends after a full on training ride.