February 17/14 18:37 pm - Max Plaxton Interview

Posted by Editoress on 02/17/14

Two-time Canadian elite men's cross-country champion Max Plaxton announced recently that he had signed with the Cannondale Factory Team for 2014 [see Daily News February 7th ]. This is a step up for Plaxton to a UCI Elite MTB team. We spoke with Max from his base in Victoria, where he is preparing for the upcoming season.

Canadian Cyclist: We were talking last year at Worlds about you joining [Cannondale], but it has only just been announced.

Max Plaxton: Yeah, it has taken a long time. There was never any doubt that it was going to happen, but it just took a while to get the partnership with Sho-Air [his previous team] sorted out, and then for the team to get registered with the UCI. It took a little longer then I expected, but it's great news, and better late than never.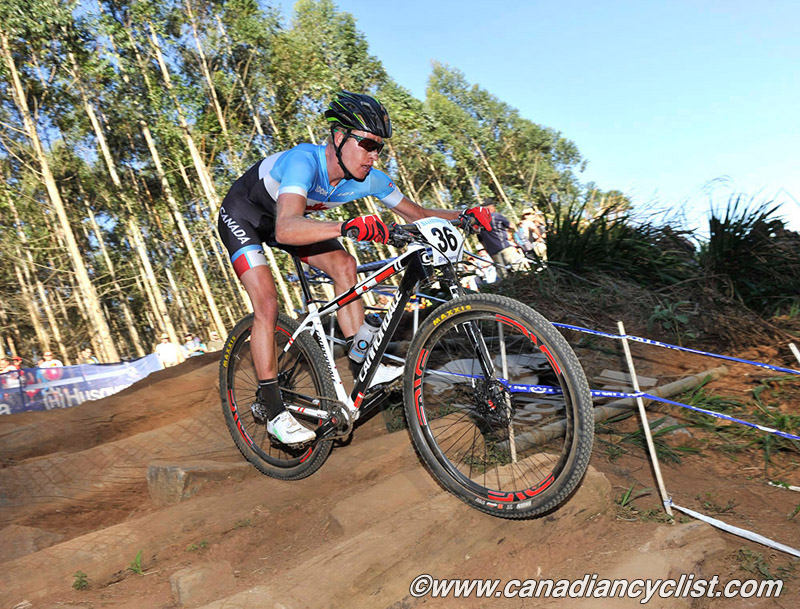 Max Plaxton at the 2013 MTB World Championships in Pietermaritzburg, South Africa
CC: What difference is it going to make for you? You were with Sho-Air before, which is also on Cannondale.

MP: It will mean for the World Cups that as part of the team there will be the support and the mechanics. With Sho-Air, it is more North American [based], so for the World Cups sometimes it was just me and a mechanic, so it was a bit more work. Sho-Air Cannondale was more of a North American team and this is a nice progression.

Now I'm a 100% on Cannondale Factory so now I'll be on the program that the other riders are on. So I'll have the best support at the World Cups, that's one of the biggest things. And I'm now officially on a World Cup factory racing team, and I've wanted that for a long time. It took a while but I feel like I've earned it, and I'm really excited.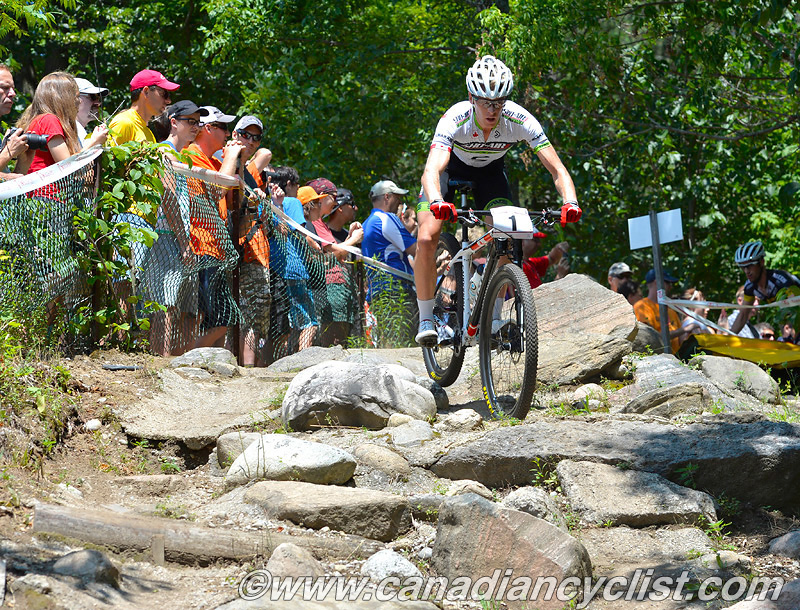 Max Plaxton at the 2013 MTB Nationals at Hardwood Bike and Ski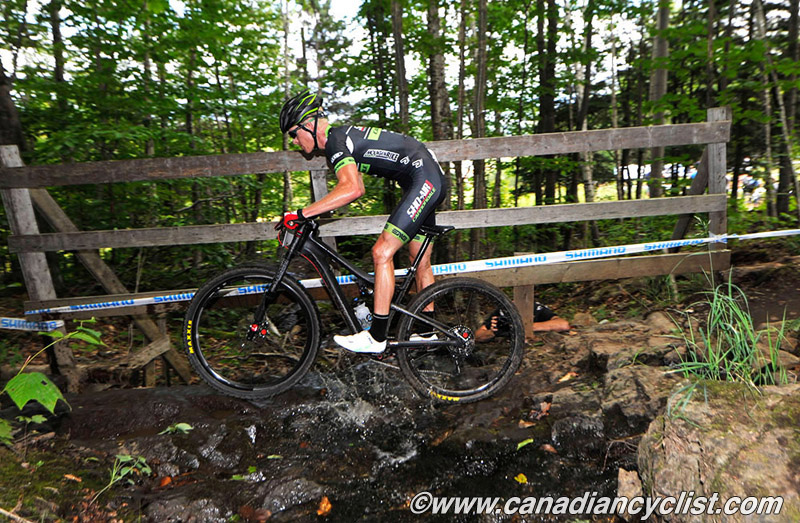 2013 Mont-Ste-Anne World Cup
CC: How is it going to change your program?

MP: I've never done a full World Cup season; in 2012 I missed the final because of my knee injury. We'll be at all the World Cups and the the world championships, that's the goal of the team. Obviously Nationals, and then some races in North America so the team can have a presence here.

I'll spend more time in Europe; for the South Africa World Cup I'll go over to Europe a week earlier to get the jetlag out of my legs and do a race there, because I've found trying to do that travel all at once is pretty tough. Then Cairns [Australia], then home for a bit before back to Europe.

It will mean a bit more time away from home, but I think I need it. I've been racing quite a long time, and I've always struggled by the end of the season, so this year after Windham [World Cup in USA] I'm going to go straight to Europe and stay at the team base [in Germany] with Anton [Cooper] and Keegan [Swenson], and Manny [Fumic] lives nearby. I think it's going to be less distractions, and especially for world championships I'll be able to do some competitive races just prior to it. I think there's no downside.

CC: You've had podiums at the world Cup, so what's the goal now - to win one?

MP: The goal is consistent top-ten and then podium. If you look at last year, I had knee surgery, then two months to my first World Cup ... it was kind of tough. I think having the best support, World Cup focus ... I know my schedule already for the whole year. I think I can do top-10, top-5, with the better program. The knee's healthy, the body's healthy, it should come together really well.

CC: So when's your first race?

MP: I'm going to do Mellow Johnny's [Texas] and the team's going to come over for Bonelli and Fontana [California], and we're going to have a little training camp and photo shoot in between ... all that fun stuff in California!

Then a little bit of time at home, then the World Cups. There'll be a bit of a break in June, so I'll probably do Test of Metal and some U.S. races and then Nationals. I'm unsure about Commonwealth Games, but we'll see [it is a few days before Mont Ste Anne World Cup].

It's going to be a good season.