May 12/14 10:32 am - Review - Look Keo Blade 2 Pedals

Posted by Editoress on 05/12/14

This is the second generation of the Look Keo Blade design clipless pedal. It uses a carbon fibre plate for tension to hold the cleat, rather than the usual spring mechanism most clipless pedals employ. The aerodynamic body is also carbon. This clean, minimalist design means no moving parts to wear out (or get gunked up in the spring...) and a significant weight reduction - 110 grams for the steel axle version (tested) and 90 grams for the titanium version.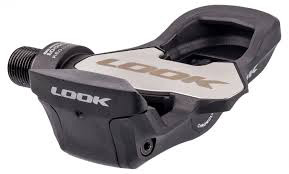 The potential downside to the design is that the cleat retention tension is not adjustable. Instead, Look offers three different levels of clip-out tension - the lowest (yellow) is '12', medium (red) is '16' and the most secure is blue, or '20'. Look says "If for any reason you are not satisfied with the tension of your pedals, at any time, you have the choice of changing your pedals with you (sic) local authorized LOOK reseller."

My test pedals came with the red/medium tension, which was quite acceptable, and even a little stiff to release - I don't think I would want to have to wrestle with the blue version. The triangular Look-style cleat, which is also used by Shimano for a number of models, is tried and true, and the Blade 2 grabs the cleat securely (it should be noted that, while the Shimano and Look cleats look the same, the Shimano are slightly larger, and do not fit into the Blade 2).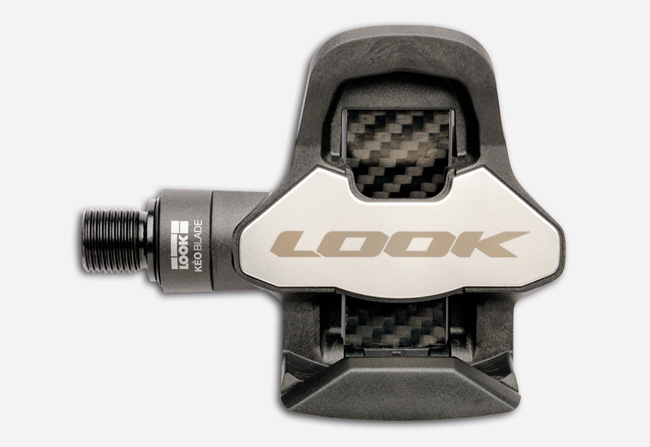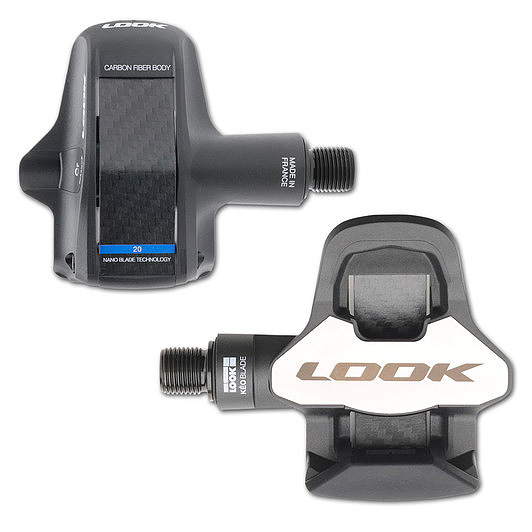 The Blade 2 has a fairly large surface area under the foot (in stainless steel), which provides good support - something that is often lacking on pedals trying for minimal weight. I did experience some creaking when really pushing on the pedals, but it was sporadic and seemed to disappear after I had put some kilometres on them.

Overall, the Look Keo Blade 2 offer an elegant and well performing option for anyone looking to replace existing, worn pedals, or trying to shave a few grams.

MSRP: $299.99 steel, $489.99 titanium

Distributed by Cycles Lambert