May 22/14 15:34 pm - Mattamy Cycling Centre Update

Posted by Editor on 05/22/14

Last November we had an opportunity to visit the Mattamy Cycling Centre and provide an update on the status of construction of what will be the velodrome used for the 2015 Pan Am Games, as well as becoming the home of the national team [see Daily News - Milton Velodrome Starts to Take Shape]. At that time, the trusses and overall steel framework of the building were almost complete.

Now, we have visited the site again, to give you a look at the current status of the project. It is finally starting to look like a velodrome, with the structural elements all up, and about half of the outside cladding. Inside, construction is almost complete on the concrete base for the track itself, and the concrete forms for the seating are also done. While we were there, a crew was also installing the first of two massive heating and ventilation units.
The full structure and roof are up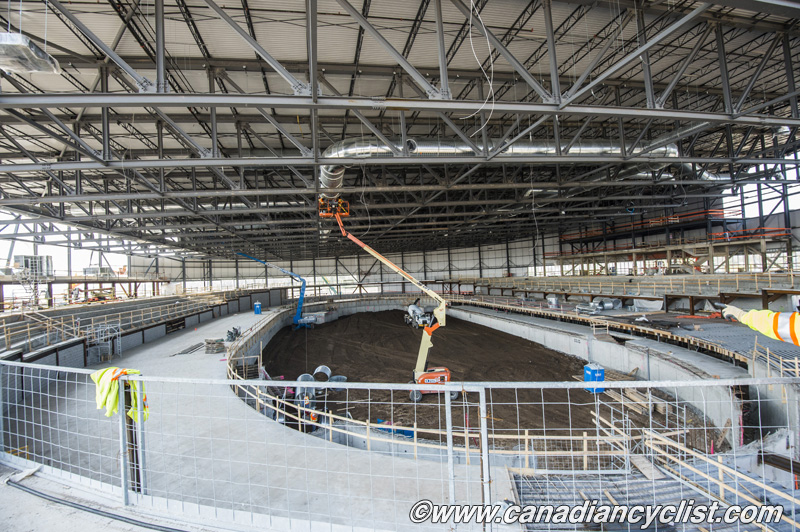 The concrete base where the track will sit
The seating structure is in place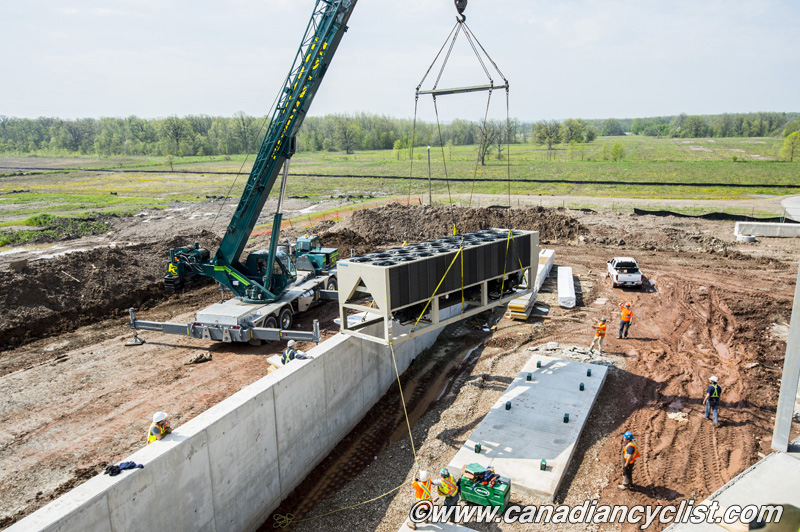 Installing one of the heating and air conditioning units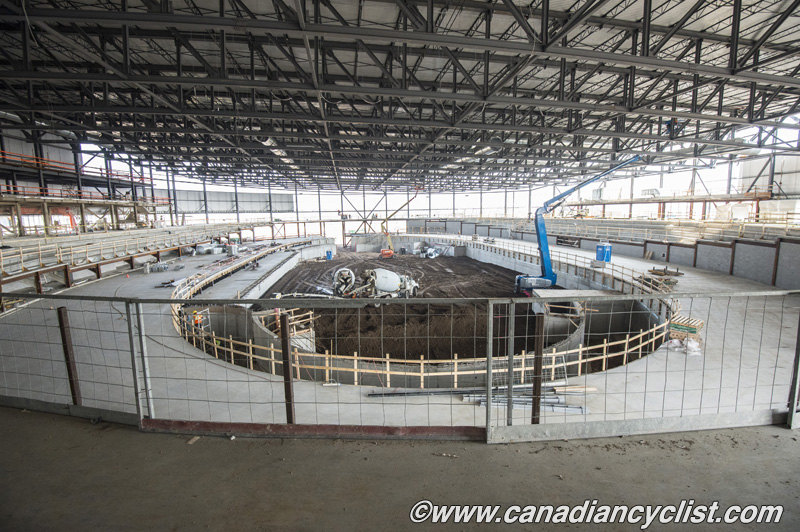 The track begins to take shape
In November, the project was on schedule for an August hand over to Games officials, however, the much harsher winter than normal put the schedule behind by almost eight weeks. A spokesperson for the companies involved in the project informed us that they are catching up again, and are now about four weeks behind the original hand over date, with plans now to complete it by September 30th. They also said that they are on track for the specialty crew that will build the actual track itself to be on site at the scheduled time - a concern since, if this window was missed, the project would have to wait until the crew became available again.

The velodrome is scheduled for two test events in mid and late October -a UCI-sanctioned international meet on October 17-19, and the Canadian Nationals on October 22-25. It will be tight, but it looks like these events are still a go.
Below: The velodrome with the Escarpment in the background