May 30/14 19:52 pm - Silber Pro Cycling Adds Fire Power with Roth and Dal-Cin

Posted by Editoress on 05/30/14

Silber Pro Cycling, one of two Continental racing teams in Canada, is proud to announce the signing of Ryan Roth and Matteo Dal-Cin.

"We lost three riders to injuries at the Tour of the Gila," remarked team Director and Owner, Scott McFarlane. "We responded to a difficult situation by making the team stronger than ever. Roth is a proven, special rider who is one of Canada's best racers. Dal-Cin, a developing rider of the highest order. Their addition demonstrates that Silber Pro Cycling is building a program that attracts and supports riders that know what it takes to win. Between the two of them, they have 9 wins so far this year."

A professional since 2002, Ryan Roth raced for Spidertech from 2008 to 2012, before joining Champion System in 2013. He started 2014 with one of Canada's most enduring and important trade teams, Jet Fuel-Norco. In 2011, Roth won the Univest GP and in 2012 he had a spectacular win at Tro-Bro Léon. In the same year he won Canada's National Championship Road Race. This year Roth has 3 wins, finished 2nd overall at the Joe Martin Stage Race, and finished a gritty 7th place at the Winston-Salem RR.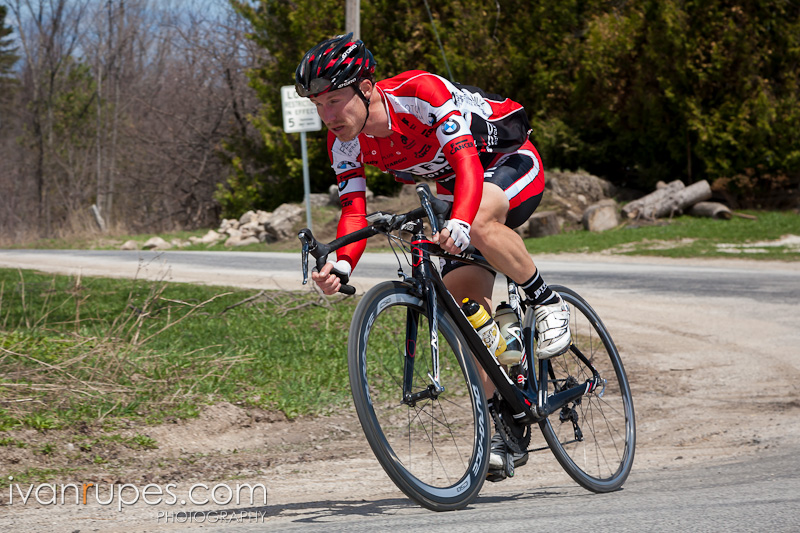 Ryan Roth
"Ryan has proven to be one of North America's best cyclist this season and we're happy to have provided him a racing program that proves his value to other teams," says David Butler from Jet Fuel-Norco.

For the last two years Matteo Dal-Cin has raced for Stevens-The Cyclery, a team with a history of getting riders to the next level. Last year Dal-Cin won gold in the TT and silver in the road race at the Canada Games. He also won a Belgian Kermess and finished 3rd in the U23 TT at the National Championships. He started 2014 with 5 wins and finished 3rd overall at both Syracuse and Killington Stage Race.

Dal-Cin's coach, Nicholas Vipond, sees his rider's development as part of a broader project: "Stevens - The Cyclery is pleased to see another one of our talented, up-and-coming riders graduate to the Continental ranks, fulfilling the development mandate of the team. We wish Matteo the best of success racing in Silber Pro Cycling colours."

McFarlane added "Our sponsors have been terrific. They recognized the opportunity to solidify our June line-up as we head to Philly, GP Saguenay, the Tour de Beauce and Nationals ... and they made sure it happened. It is an exciting time for Silber Pro Cycling."
Press release