July 18/14 21:17 pm - Geoff Kabush Seeking Record Win

Posted by Editoress on 07/18/14

Geoff Kabush (Scott-3Rox Racing) hopes to win a record eighth title this Saturday as he competes in the elite men 's race at the 2014 Canadian Mountain Bike Cross-Country Championships at Hardwood Ski and Bike in Oro-Medonte, near Barrie, ON.

At 37 years of age, Kabush is undoubtedly a Canadian legend in cycling, having won seven Canadian Championship titles in cross country alone, as well as four Canadian titles in cyclo-cross. Impressively, he has been racing elite for more than 20 seasons.

"I feel pretty lucky to have a lot of success, but coming to the start line here, those numbers don't mean much. It's a brand new day, and I am looking forward to a good race. The last couple of years has been great, to see the level of my teammates rise. It was rewarded to see Derek [Zandstra] take the title last year. Cameron [Jette] has been strong, currently leading the Canada Cup," said the Kabush.
Winning XC #7 in 2010 in Canmore
A title this weekend would set Kabush apart as the Canadian mountain biker with the most (national) titles. Currently, with seven Canadian cross country titles, he shares the top spot with Olympic silver medallist and three-time World Champion Alison Sydor, who set the mark in the elite women's category.

Kabush will be attempting to reach this milestone as he takes on Canada's best elite men mountain bikers, including his teammate and defending champion Derek Zandstra, two-time Canadian champion Max Plaxton (Cannondale), Raphael Gagné (Rocky Mountain Factory) and Cameron Jette (Scott-3Rox Racing).

"It's great heading into the weekend with three strong guys racing for Scott-3Rox Racing. It will definitely be a battle with Max [Plaxton] showing he's on the top riders in the World, and Raphael [Gagné] having his strongest season ever. The course has a lot of new features and it will certainly be a difficult race."

This season, Kabush has enjoyed a many successes. He won the overall title at the US Cup series. In doing so became the winningest mountain biker of the American-based series with a total of five overall titles.

"It's been great to see a lot more excitement back into the US Cup Series. They have put a lot of energy in it. The series was certainly a big target for Team Scott-3Rox Racing this year. I've had some up and downs, but I posted some great rides there, and it was gratifying to wrap the series up for the team last month. It's been a big boost for the team, and hopefully we'll continue to have this success this weekend.

Throughout his career, Kabush has consistently been one of the world's best mountain bikers at major international events, such as Olympic Games or World Championships. At the last Olympic Games in London, Kabush posted Canada's best-ever result in men's mountain biking, finishing in eighth place. He can boast two top-10 performances at Olympic Games (9th in Sydney 2000; 8th in London 2012).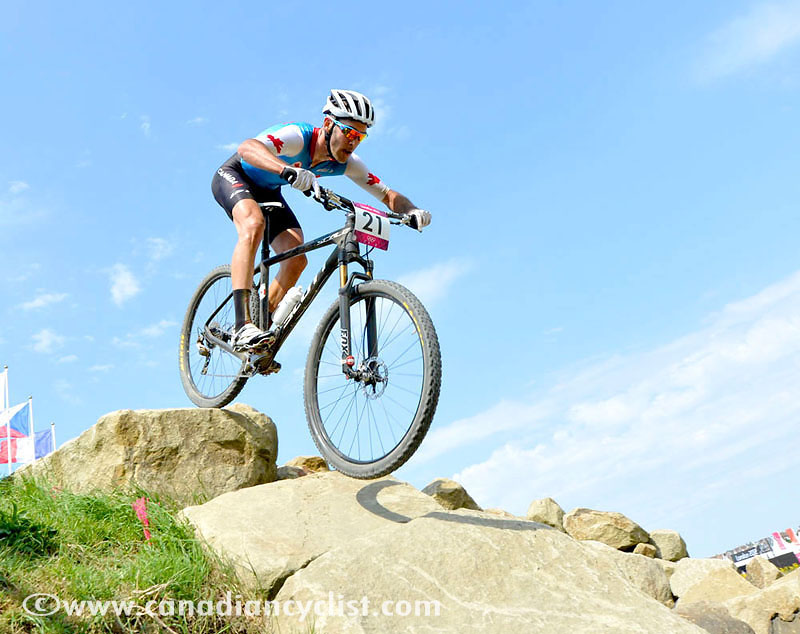 London 2012
His best World Championships result came in 2009 when he placed fifth in Canberra, Australia. Racing in Canada at the 2010 World Championships in Mont-Sainte-Anne, Kabush also cracked the top 10, finishing eighth. He has nine World Cup podiums to his credit.

Along with his individual performances, Kabush was a member of the Canadian Team Relay that won the gold medal at the 2004 World Championships in Les Gets, France, and the silver medal at the 2009 World Championships in Canberrra, Australia.
Cycling Canada press release (edited)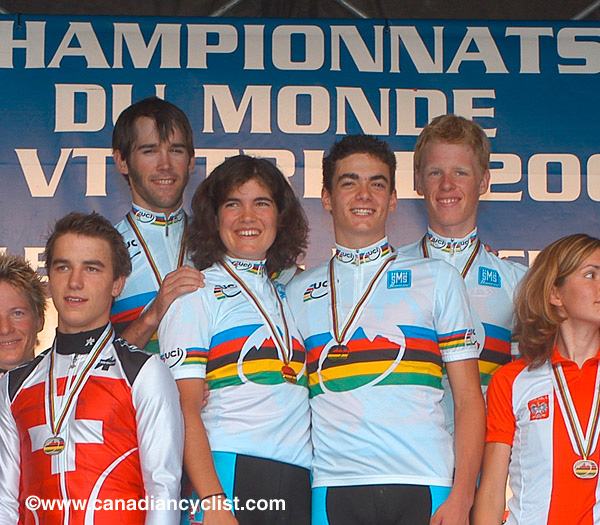 Team relay Gold in 2004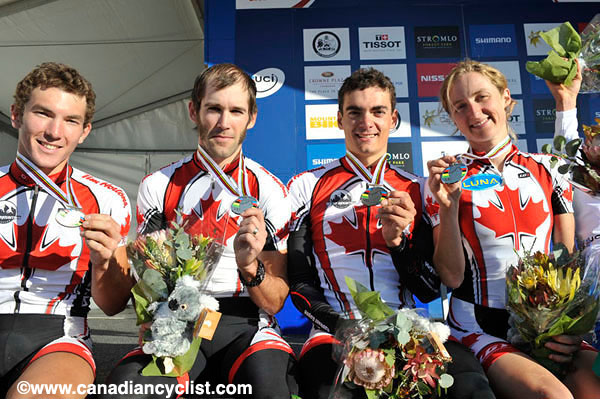 Team Relay silver 2009