July 22/14 14:50 pm - Rider Profile: Matt Martindill

Posted by Editoress on 07/22/14

Amongst the professional and sponsored racers finishing in the top-ten of the Elite Men's category at the Canadian Mountain Bike Cross-Country Championships was independent rider Matthew Martindill.

Starting from the 25th spot on the starting grid, the full-time carpenter methodically worked his way to a ninth-place finish.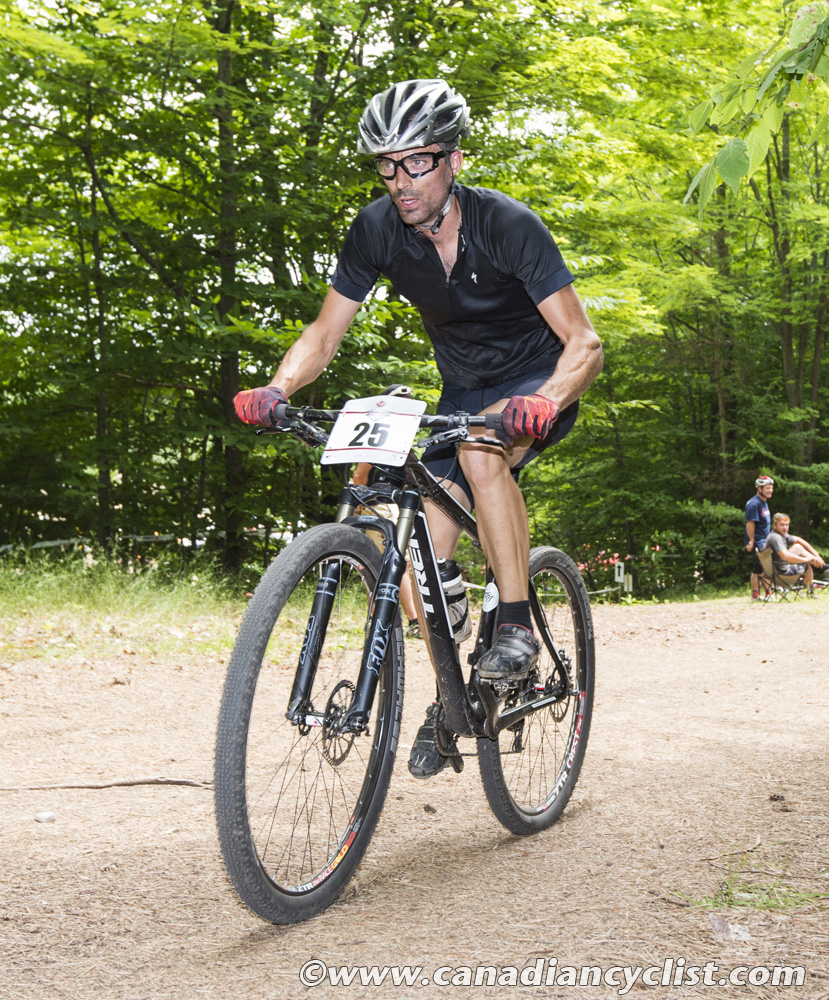 "I basically rode my own race. It was a tough start, but I felt strong the whole time and pulled through. I was hoping for a top-ten but I really wasn't feeling very good coming into the day. I didn't expect that, but I'm super happy with it."

The result is all the more surprising given that Martindill's season began poorly, to the extent that the 33-year old applied for a downgrade to Master Expert. "It was a brutal start to the season. I was asking myself 'Why do I want to get beat up by guys who train down south'?"

His request was denied, however, but he decided to carry on and make the best of the situation, a decision he doesn't regret. "I'd rather be in with a bunch of guys that are challenging me. While I may not be on the podium or winning it's more of a challenge to do that than race master and possibly win every race."

Once a top Junior, Martindill moved to British Columbia in his early twenties, where he enjoyed success on the BC Cup circuit. He stopped racing for a number of years and moved back to Ontario, but still felt an itch that needed to be scratched.

"There's something in me that still wants that high-level competition. Obviously it's hard to get any kind of training in but I still seem to be able to get my body in a place where I can be somewhat competitive."

Working 40 hours per week, married with two children, he knows that his time as an elite will eventually come to an end.

"I'm fully aware of that. That's why I want to take advantage while I can and enjoy being in that group while I can. For sure, it's definitely going to drop off. I quit for six years and that didn't do me any favours. I'm much happier being back in doing what I can, not winning or anything, but doing what I can and enjoying it. I'm a lot healthier mentally and physically doing that than staying away from it.

"I feel that I'm still improving. If I can be competitive in Elite it's not fair to guys in Master who have come up from senior expert. As long as I can be competitive in the group I'll be there."
By Emil van Dijk
Fatal error
: Uncaught Error: Object of class PDO could not be converted to string in /home/canadiancyclistcom/canadiancyclist.com/public/modules/news.php:528 Stack trace: #0 /home/canadiancyclistcom/canadiancyclist.com/public/modules/news.php(517): getrelatedgallery() #1 /home/canadiancyclistcom/canadiancyclist.com/public/dailynews.php(58): getDailyNewsArticle() #2 {main} thrown in
/home/canadiancyclistcom/canadiancyclist.com/public/modules/news.php
on line
528