July 23/14 6:24 am - Commonwealth Games: Hamilton crash UPDATE

Posted by Editoress on 07/23/14

Team Canada's Nic Hamilton was involved in a horrific crash in Wednesday's final training session before the start of competition tomorrow. Hamilton was riding a 'hot lap' and came out of the final corner at full speed, travelling at least 60 kph, when he plowed into a flag marshal head first. The marshal was there to warn riders to move further up the track, since Team England had a rider on the start line practicing a standing start.

Hamilton hit the female marshal straight on and flipped over her in the air, landing on his back and sliding down the track. Canadian staff, including the team doctor, plus event medical staff, were with both Hamilton and marshal immediately. Hamilton, after lying on the track with some disorientation, was able to walk off the track under his own power. The marshal required extensive assistance, which kept the track closed for almost 30 minutes, and was removed on a backboard. Unconfirmed reports later say that her injuries were not as bad as first thought, but possible broken bones.

The team doctor stated that Hamilton almost certainly suffered a concussion (the back of his helmet was broken), but no broken bones. Since a concussion was involved he will be monitored and a determination will be made as to whether he will be able to compete. He is the alternate for the Team Pursuit squad and scheduled to ride the Points Race on Saturday. He is also supposed to ride the Time Trial and Road Race a week later.
In a further update to our report on Nic Hamilton, it is now official that he will miss the track events, with a mandatory seven day rest period after suffering a concussion. He is still listed as a starter for the road time trial and road race.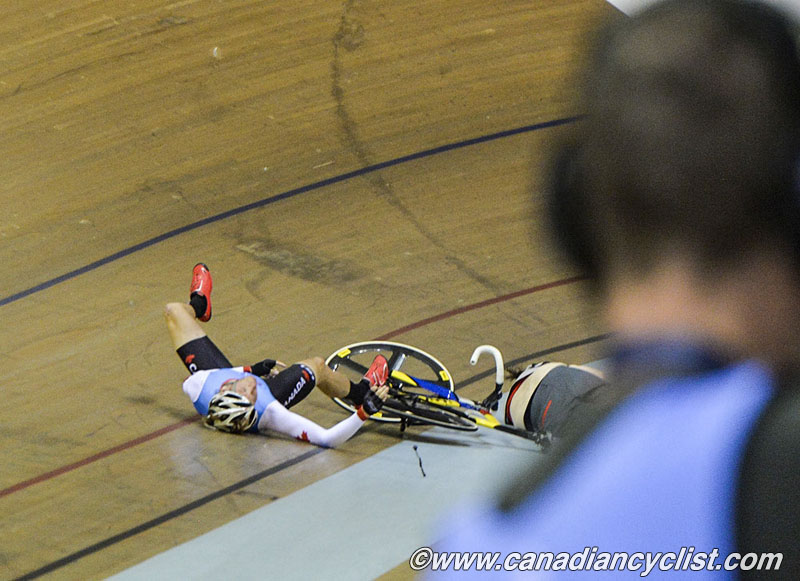 Hamilton goes down after hitting flag marshal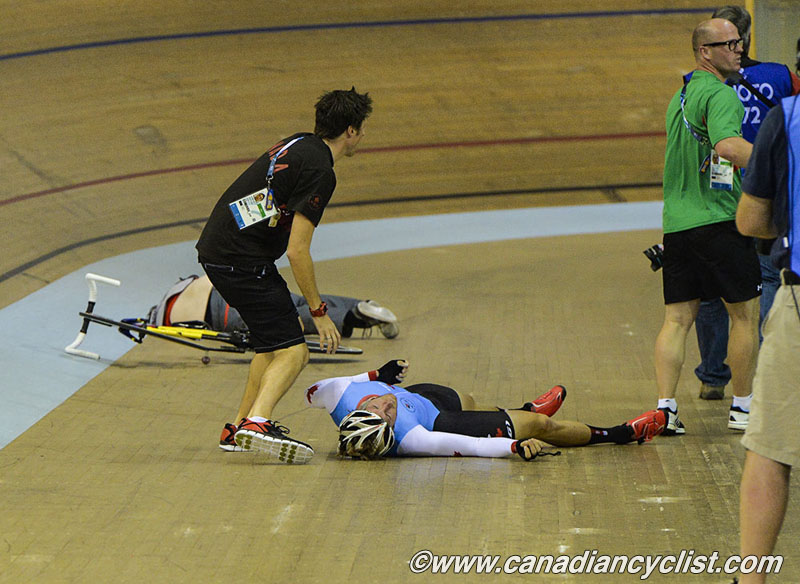 Coach Ian Melvin reaches Nic Hamilton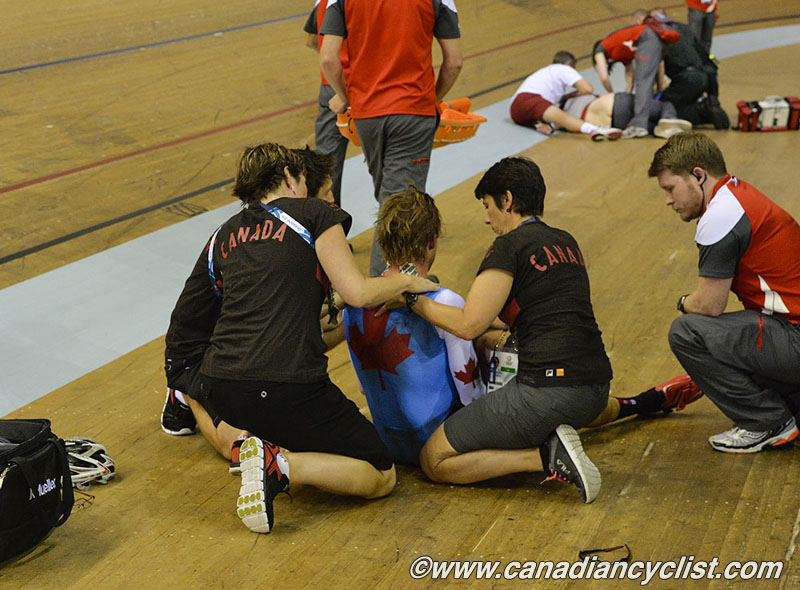 Team Canada medical staff help Nic Hamilton up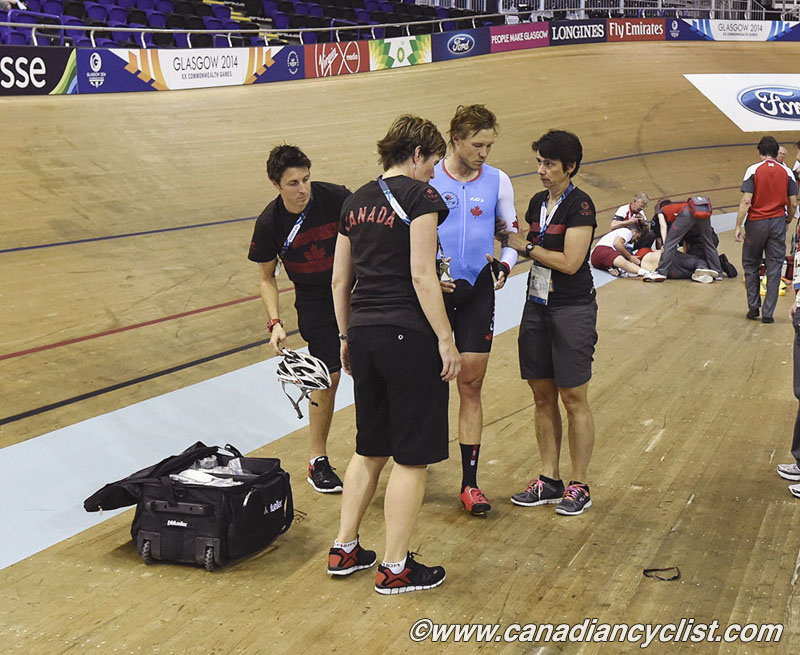 Nic Hamilton with Team Canada medical staff walked off the track
Fatal error
: Uncaught Error: Object of class PDO could not be converted to string in /home/canadiancyclistcom/canadiancyclist.com/public/modules/news.php:528 Stack trace: #0 /home/canadiancyclistcom/canadiancyclist.com/public/modules/news.php(517): getrelatedgallery() #1 /home/canadiancyclistcom/canadiancyclist.com/public/dailynews.php(58): getDailyNewsArticle() #2 {main} thrown in
/home/canadiancyclistcom/canadiancyclist.com/public/modules/news.php
on line
528