July 24/14 22:43 pm - Team Sprint Interview - Joe Veloce

Posted by Editoress on 07/24/14

Joe Veloce is part of the Canadian sprint team at the Commonwealth Games, which finished a strong fourth in the Team Sprint, battling Australia for the bronze medal. We spoke with Joe after the first day of competition on the track in Glasgow.


Canadian Cyclist: When we spoke yesterday, you said one of the goals was to make the medal round. Does that mean you are satisfied with the day?

Joe Veloce: Absolutely. We came out and accomplished the number one goal, which was to make the medal round. On top of that, we set a new Canadian sea level record, so for the program being this young I think it is really exciting, and it will just go up from here.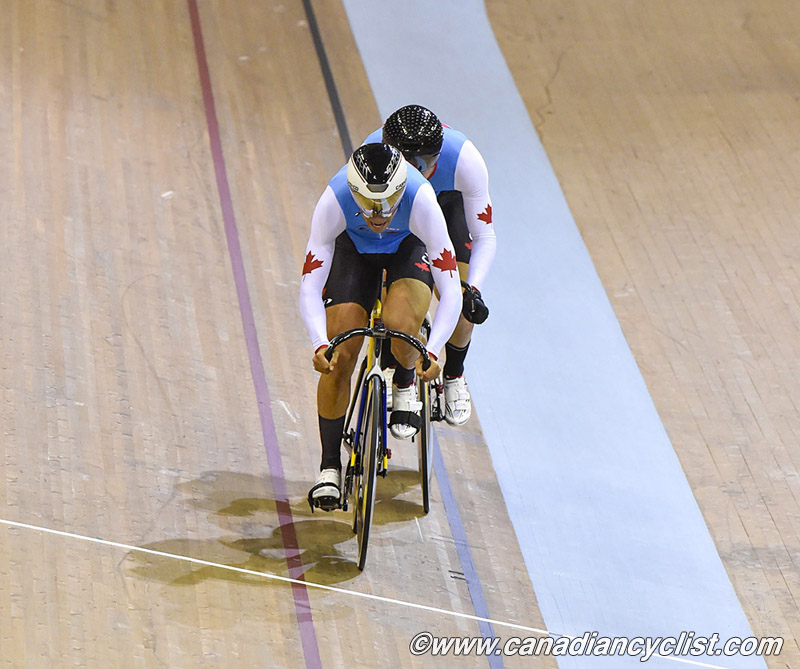 Joe Veloce leads Vincent de Haitre in qualifying
CC: What do you take away; what have you learned here?

JV: It's always just an eyeopener, seeing the level of these top athletes. Obviously, we've a got a ways to go, but just being here, being in a medal ride is a new experience for most of us.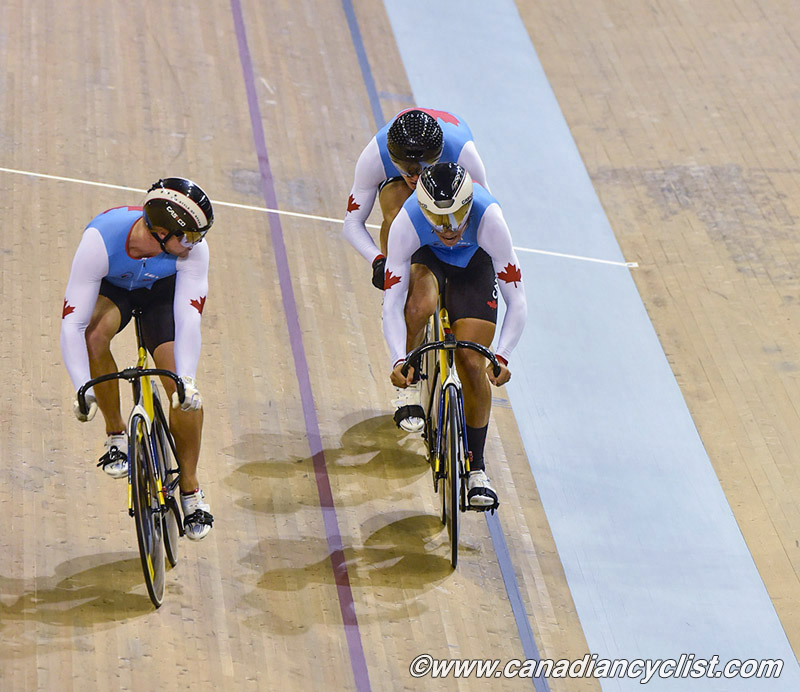 The final
CC: We have to also talk about the sprint qualifying, which didn't go as well since none of you qualified for racing. [Hugo Barrette was 15th, Vincent de Haitre 17th and Veloce 19th]

JV: All three of us didn't have the rides we would have liked. We had some tactical issues, I guess. I think our form is here, as we showed in the Team Sprint. So we're all looking forward to the Keirin in three days time, and hopefully we'll have some better luck there.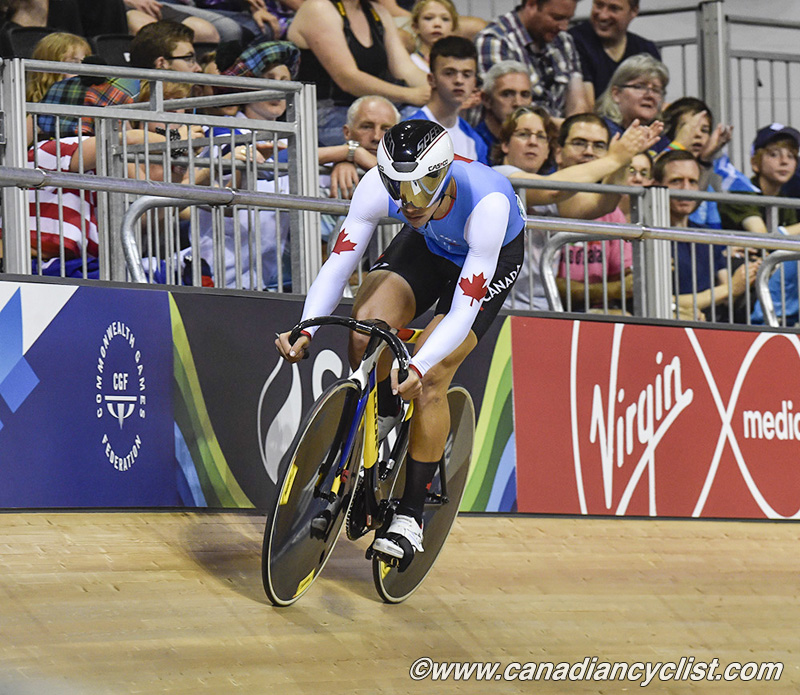 Men's Sprint Qualifier
CC: Can you explain what you mean by tactical problems?

JV: Just in terms of approach speed, and where we are making our accelerations. It's a tricky track to get used to; the transitions from straightaway to bank is quite steep and it's just not what we are used to. We were caught a little bit off guard, but that's cycling and all tracks are a bit different.
Fatal error
: Uncaught Error: Object of class PDO could not be converted to string in /home/canadiancyclistcom/canadiancyclist.com/public/modules/news.php:528 Stack trace: #0 /home/canadiancyclistcom/canadiancyclist.com/public/modules/news.php(517): getrelatedgallery() #1 /home/canadiancyclistcom/canadiancyclist.com/public/dailynews.php(58): getDailyNewsArticle() #2 {main} thrown in
/home/canadiancyclistcom/canadiancyclist.com/public/modules/news.php
on line
528