July 27/14 22:29 pm - Commonwealth Games Interview - Zach Bell after Points Race

Posted by Editoress on 07/27/14

Zach Bell was Canada's strongest finisher in the men's Points Race, finishing fifth behind a dominant New Zealand squad that took gold and bronze.

Canadian Cyclist: We talked a couple of days ago about plans for the bunch races, and using your experience. So, for your perspective, how did it work out?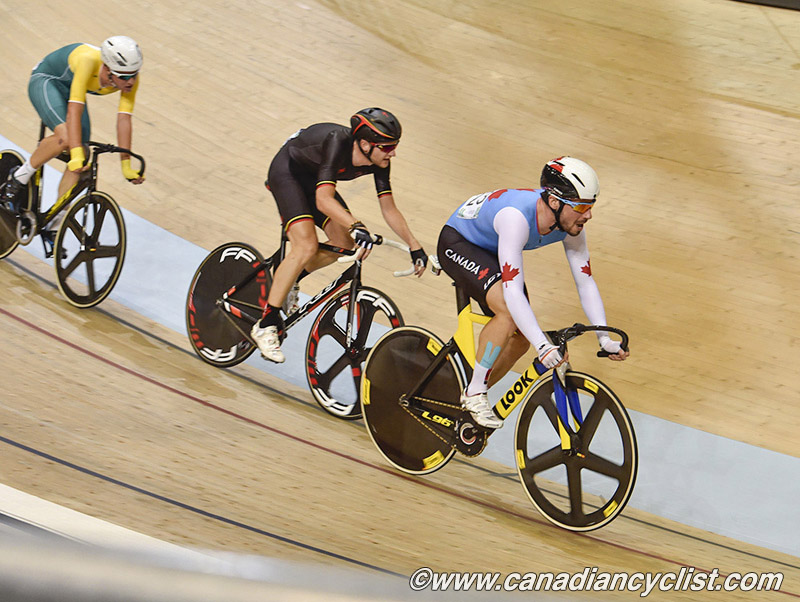 Zach Bell: It went exactly the way I expected it to. I knew there was going to be two or three strong team units that were going to put guys on their heels right away. Our plan was to watch for that. I knew that I wasn't going to be able to cover everything and, ideally, we wanted to have the first move to have one of us, the second move to have one of us, and then we could at least play the numbers a little bit. It's not how it panned out. I managed to stick in the first one, but young guys didn't quite have the legs. They were giving it a go, but didn't have it.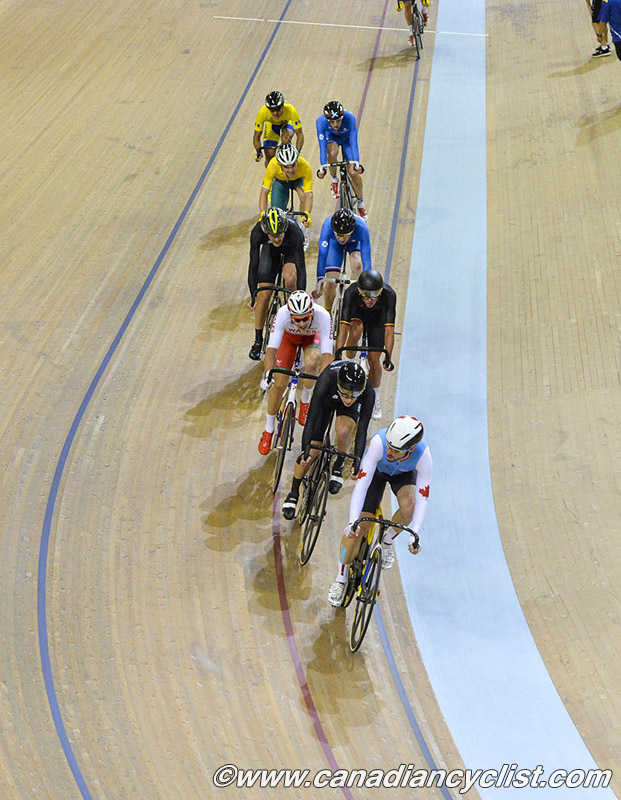 Pretty quickly I was one lap down. I fought pretty hard to escape and stay with the moves from then on, but there wasn't much I could do other than try and salvage a top five, because the race was gone after 40 or 50 laps. I tried to get around with the right combinations, but the Isle of Man and the Kiwi teams were just too strong; keeping it together and keeping it the way they wanted it.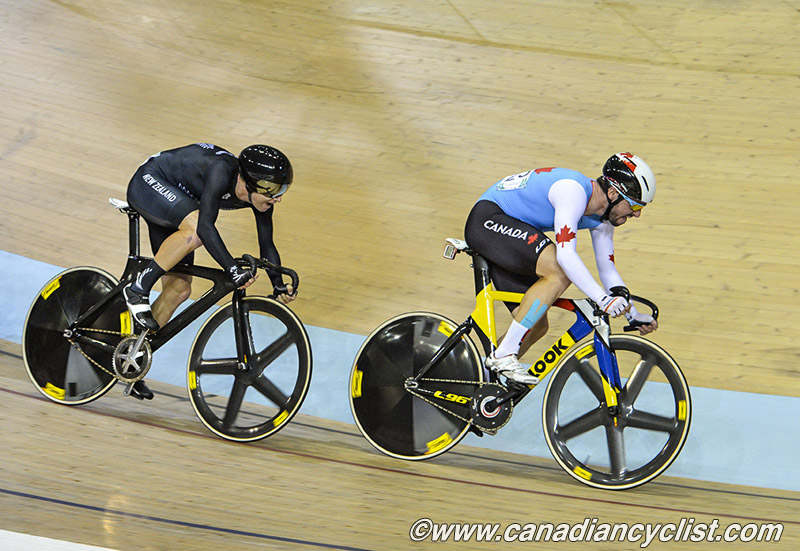 CC: Normally, fifth would be considered a pretty good result, but you don't sound satisfied.

ZB:
I'm not unsatisfied, especially with the work we've done coming to this being all Team Pursuit stuff. You always want a medal, but it's the best Points Race I've done at a Comm Games, best Points Race I've done at a big Games, and when you are fighting against teams, that's not a bad thing.