July 28/14 13:30 pm - Commonwealth Games Interview - Remi Pelletier-Roy

Posted by Editor on 07/28/14

Remi Pelletier-Roy won Canada's first cycling medal of the Glasgow Commonwealth Games in the men's Scratch Race at the end of the final day on the track. We spoke with Remi after his win.

Canadian Cyclist: Last chance for Canada to medal, and you did it. What was Canada's plan going into the race?

Remi Pelletier-Roy: Going into the race we knew for sure that a move would go and take a lap. Either me or Zach wanted to be in it. Honestly, I thought Zach would be the man and that I would be there to help him after that. It ended up differently, and I got in the move and got the lap. After that I was fortunate to have him [Zach] there because of his experience, and he drove me around and then with ten laps to go I just held on for my life and finally made it.

CC: Originally there were seven who were a lap up, but some of them blew up and it was down to four of you going for the three medals by the end. Did you know that?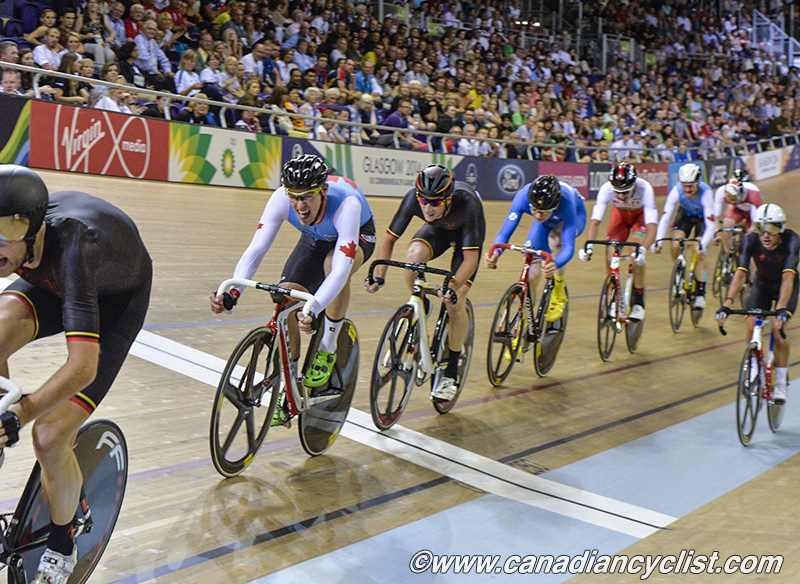 Start of the last lap
RPR: I knew some of us had a lap. I heard Ian [Melvin] national coach tell me that we were four, so I figured some people must have blown, but really at the end I knew that there were three guys in front of me [crossing the finishing line], but I didn't know if these guys were the ones who took a lap with me [one was not]. I was pretty, pretty tired, but I just went for it.

CC: There were a couple of points when it split and you were looking tired. Were you worried?

RPR: I think that was the hardest race I have ever done. The speed was so high, and the fact that countries had three guys in the race with team work made the race so much harder. At some parts I was at 100% limit, but I just believed, and I knew that at some point I could recover. I was pretty close to the limit, but at the end we got it, so I'm pretty happy.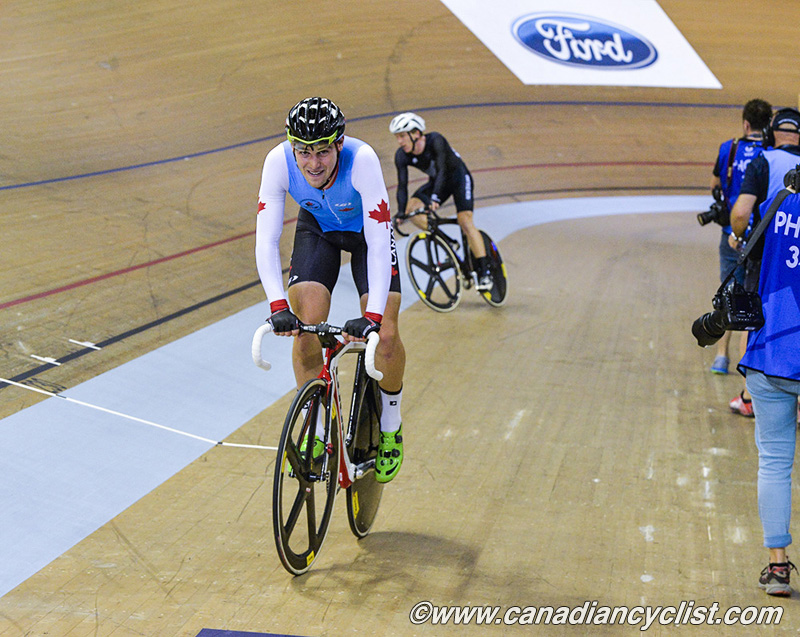 CC: Canada's been looking for a medal on the track, but we've been thinking it would be someone like Zach Bell or Jasmin Glaesser. But then it was you! Has it sunk in that you have won a medal at a major Games?

RPR: I was one of those people who thought it would be Zach or Jasmin, or one of the other women who would win a medal. But in the end, it's a bike race and we have to believe in our chances. I have good form and my speed is good, so I thought I could be part of it, but for sure I knew track cycling Canada would get a medal; I just didn't think it would be me. I'm really happy to give that back to the program that has been giving us a lot in the past year.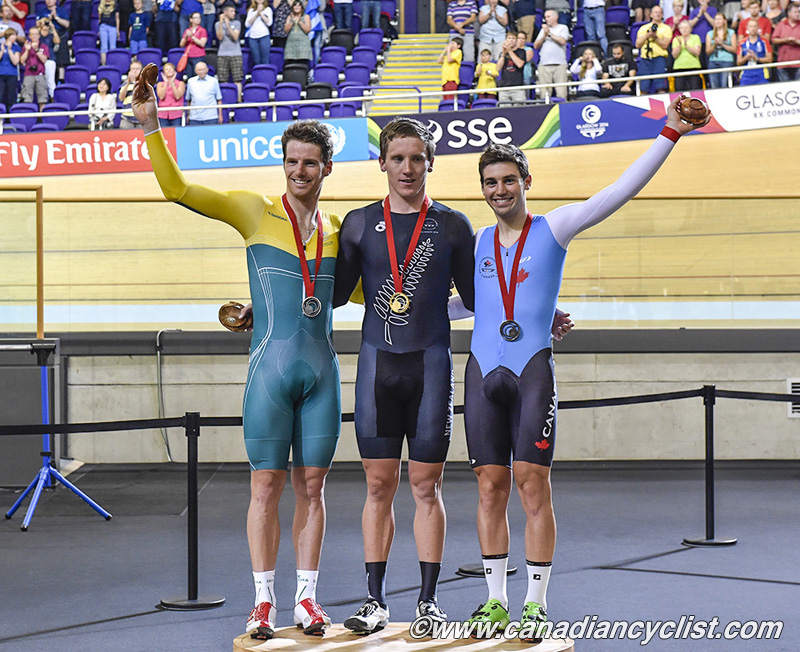 CC: You race road [with Garneau-Quebecor], but does this make you more of a track rider now?

RPR: I've always been a track rider that does some road, and it's going to remain the same until the next Olympic Games. My goal is to get to the Games on the track, and road complements that. Garneau has given me a big, big help on that. I enjoy the road, but for sure all my objectives are on the track.

CC: So I guess we will be seeing you regularly in Milton once the track is completed?

RPR: I'll be there for sure.
Fatal error
: Uncaught Error: Object of class PDO could not be converted to string in /home/canadiancyclistcom/canadiancyclist.com/public/modules/news.php:528 Stack trace: #0 /home/canadiancyclistcom/canadiancyclist.com/public/modules/news.php(517): getrelatedgallery() #1 /home/canadiancyclistcom/canadiancyclist.com/public/dailynews.php(58): getDailyNewsArticle() #2 {main} thrown in
/home/canadiancyclistcom/canadiancyclist.com/public/modules/news.php
on line
528