July 28/14 15:19 pm - Commonwealth Games Interview - Hugo Barrette

Posted by Editoress on 07/28/14

Hugo Barrette came very close to making the medal final in the Keirin, but had to settle for winning the small final to take seventh overall at the Commonwealth games on the last day of track racing. We spoke with Hugo at the end of four days of intense racing.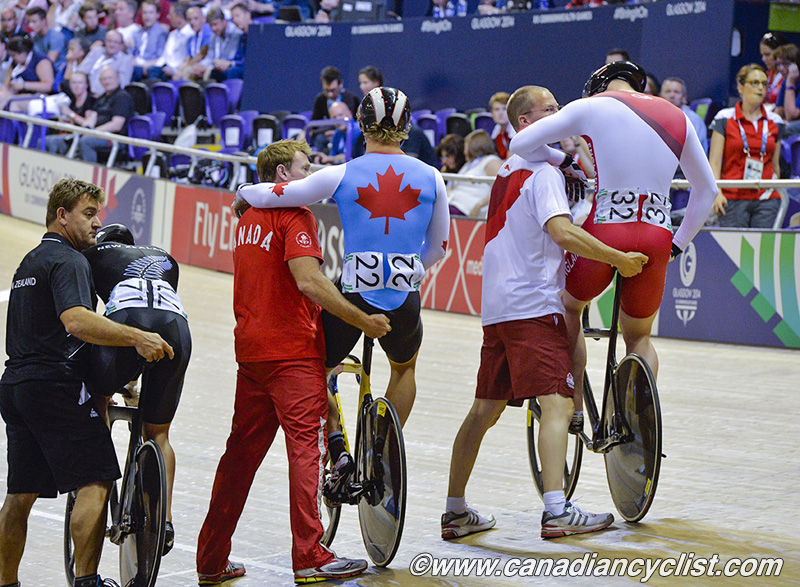 Canadian Cyclist: Hugo, you were close to making it to the final, you finished seventh overall. Are you happy with that?

Hugo Barrette: Well, my goal was to make top six. I guess seventh place is not too bad. Of course I was disappointed in the semi-final, not making it to the final by so little. But I made the best of a bad situation and showed what I truly could do in the final 7 to 12 race. It was to prove a point; that I'm competitive and can be in the final.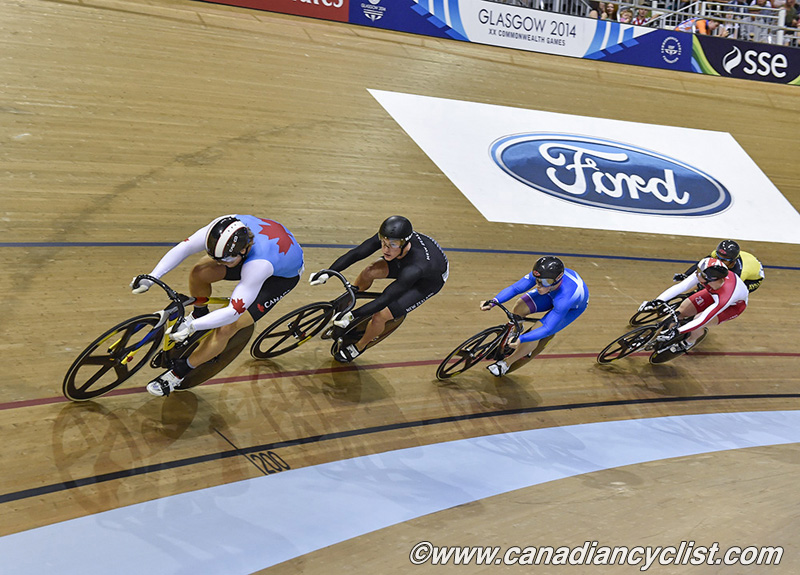 CC: Your repechage race was in some ways your most impressive. It was a real drag race, and you showed you had the speed to go to the front and win.

HB: Yeah, I like that feeling. It doesn't happen often, but when you are placed exactly where you want to be and you hit it like I did, everything fell in place at the right time. I could show my true potential, which doesn't happen that often in the Keirin because there are so many variables that you rarely can do the best that you can.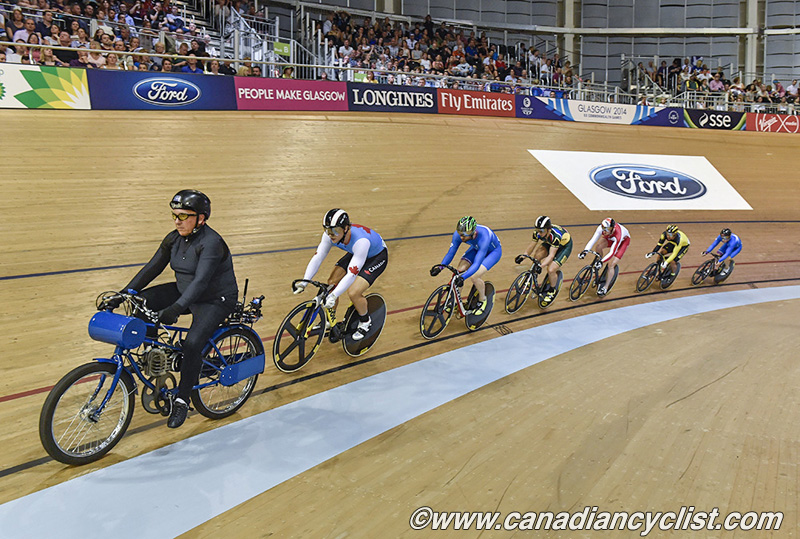 CC: Team Sprint you guys were fourth, Sprint no one was able to qualify, and now seventh in the Keirin. Overall, are you satisfied?

HB: I'm pleased with the Team Sprint; I think we surprised everyone. It's a new team, and no one was expecting us to go into the final for bronze. So I'm really hopeful for the future in this event. Sprint didn't work out, but my focus right now is on the Keirin. A little disappointment in the Keirin, like I said, but I think I showed that even though I had a bad moment, I could still step up, refocus and win the B Final, so I'm glad about that.
Fatal error
: Uncaught Error: Object of class PDO could not be converted to string in /home/canadiancyclistcom/canadiancyclist.com/public/modules/news.php:544 Stack trace: #0 /home/canadiancyclistcom/canadiancyclist.com/public/modules/news.php(533): getrelatedgallery() #1 /home/canadiancyclistcom/canadiancyclist.com/public/dailynews.php(58): getDailyNewsArticle() #2 {main} thrown in
/home/canadiancyclistcom/canadiancyclist.com/public/modules/news.php
on line
544