July 28/14 15:33 pm - Commonwealth Games Interview - Laura Brown and Steph Roorda

Posted by Editoress on 07/28/14

Laura Brown and Steph Roorda were two of the three Canadian women who represented Canada on the track at the Commonwealth Games, along with Jasmin Glaesser. We spoke with Brown and Roorda after the final women's event, the Points Race, where Glaesser was the top Canadian in sixth place.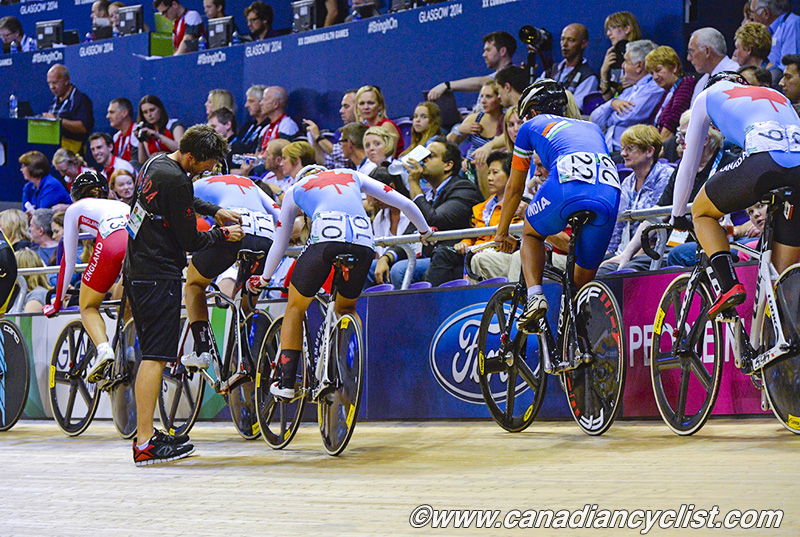 Canadian Cyclist: Let's start by talking about the race that just finished, the Points Race. It looked like you guys were really aggressive out there.

Laura Brown: That was more or less our plane; to make it hard and fast. Last night [the Scratch Race] really didn't suit us with a bunch finish. We knew we were fit enough to make it hard in a 100 lap race, so that was our plan - all of us try to get points early on, and as the race established itself then whomever among the three of us was highest on the scoreboard we would work for. When Jasmin took the lap it was 'game on'.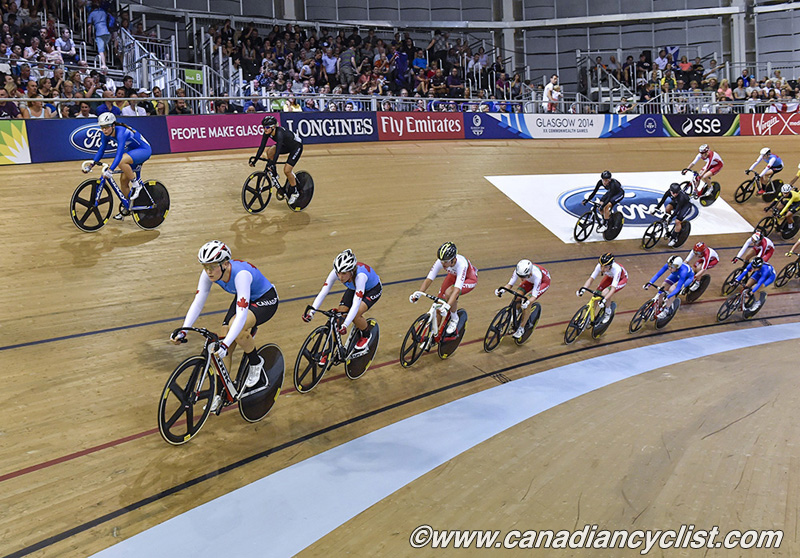 CC: The Australians seemed to be chasing you down and trying to control things.

LB: I think they were trying to keep a strong hold on the race, and they wanted to do the same thing [as in the Scratch Race]. But other teams were able to overtake them and they weren't the strongest out there today.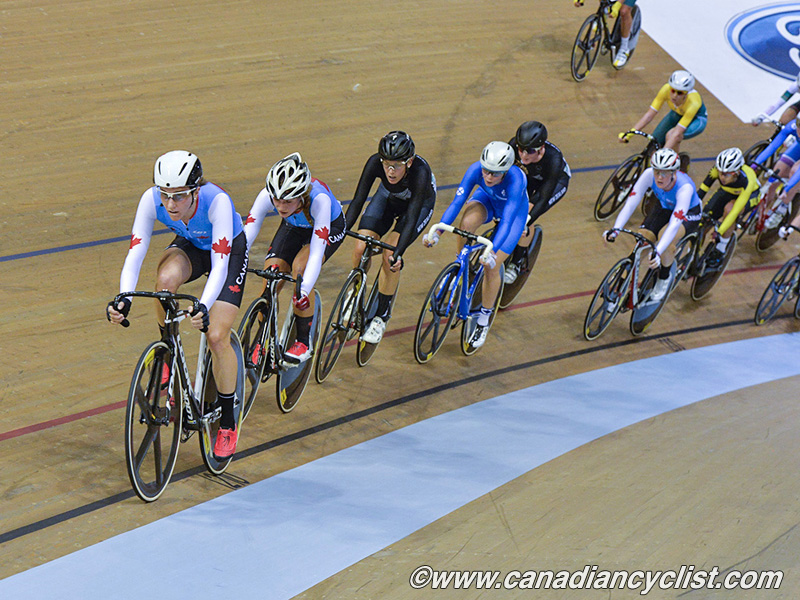 CC: So sixth place is not a medal, but you were very much part of the race; is that satisfying enough?

Steph Roorda: We're all pretty disappointed about not being on the podium. We came here with the goal of having someone on the podium in one of these races, and the Points Race was best suited for us. So we're pretty disappointed we didn't make that goal.

CC: So overall, now that the track events are finished, what's the feeling?

SR: I'm not going to lie, we are pretty disappointed that the women's endurance team didn't get on the podium once. We put a lot of prep into this, we did our pre-major Games dry run; same thing we did before the World Cup season. So we are trying to dial that in.

CC: But your best event - the Team Pursuit - was missing, and the women didn't have the same number of events as the men, so that must be disappointing as well.

LB: Oh, of course. We're team pursuiters, and for there not to be a team pursuit is disappointing. But on the flip side, it's not often that we get to do individual events, and all three of us got to do three individual events. So that was cool, but any bike race we come to we want to medal, so to not be up there is definitely disappointing.

SR: Like Laura said this was a big event for us, and we did a lot of prep. I think that maybe the timing was maybe a little bit off when we came in, and the results didn't quite show what we can do.

CC: Now you still have the road race left. Bigger squad there, and Leah is coming in after finishing third at La Course.

SR: I'm really, really looking forward to the road race. I think Leah is a fantastic person to work for and she can definitely win this race. It's going to be really fun. It's a super fun thing to work for someone in the road race and work as a team, and she can win it. That's going to be a good time.

LB: Yeah, Leah's had an incredible year. We watched La Course today, and to see her third in that sprint, and top Commonwealth rider. I was just like ... I am so excited for next Sunday! It's going to be cool.
Fatal error
: Uncaught Error: Object of class PDO could not be converted to string in /home/canadiancyclistcom/canadiancyclist.com/public/modules/news.php:528 Stack trace: #0 /home/canadiancyclistcom/canadiancyclist.com/public/modules/news.php(517): getrelatedgallery() #1 /home/canadiancyclistcom/canadiancyclist.com/public/dailynews.php(58): getDailyNewsArticle() #2 {main} thrown in
/home/canadiancyclistcom/canadiancyclist.com/public/modules/news.php
on line
528