October 24/14 18:55 pm - Cyclo-cross Nationals: Preview

Posted by Editor on 10/24/14

The final national championships of the year will take place tomorrow in Winnipeg - the Cyclo-cross Nationals. The organizers have done an impressive job of putting together the event, with an estimated 800 participants in races spread over Friday, Saturday and Sunday, with the actual Nationals taking place on Saturday.

The event takes place at the historic The Forks park area in downtown Winnipeg, on the banks of the Red River and the Assiniboine River. At the bottom of the 2.2 kilometre course is the Forks Market, and at the top the new Canadian Museum of Human Rights, with much of the course following along the edge of the Red River.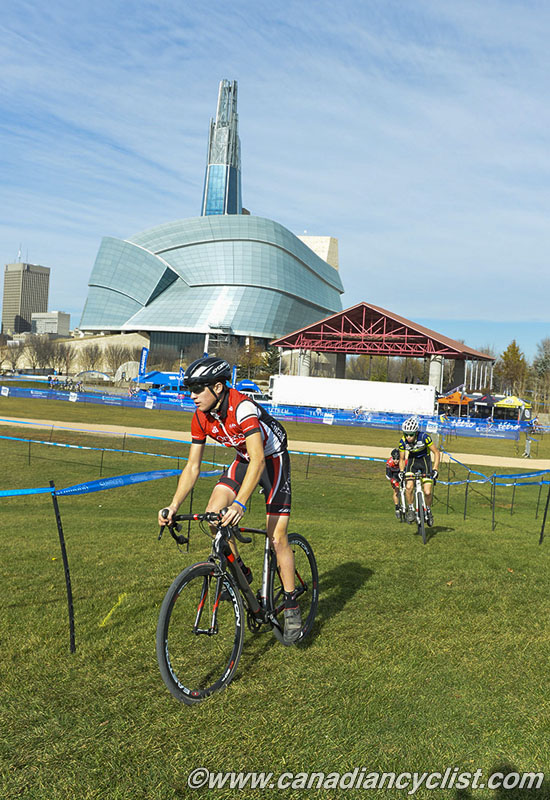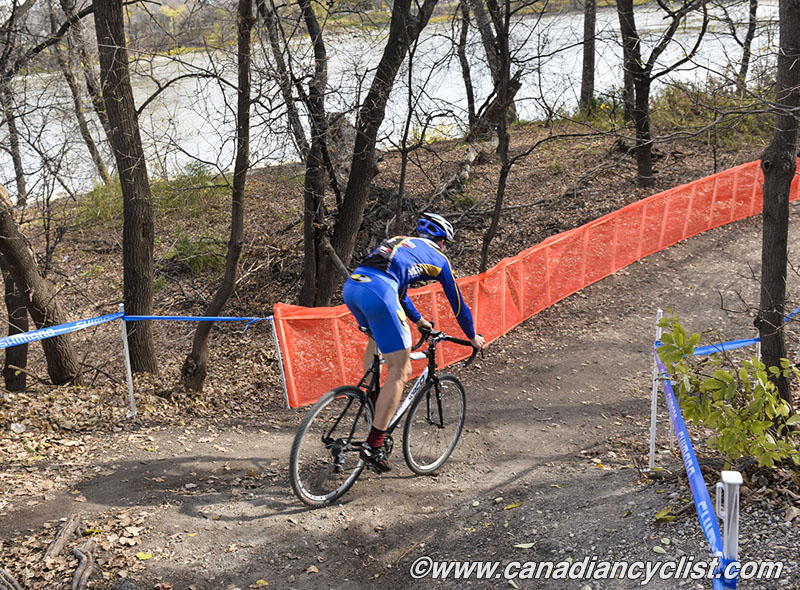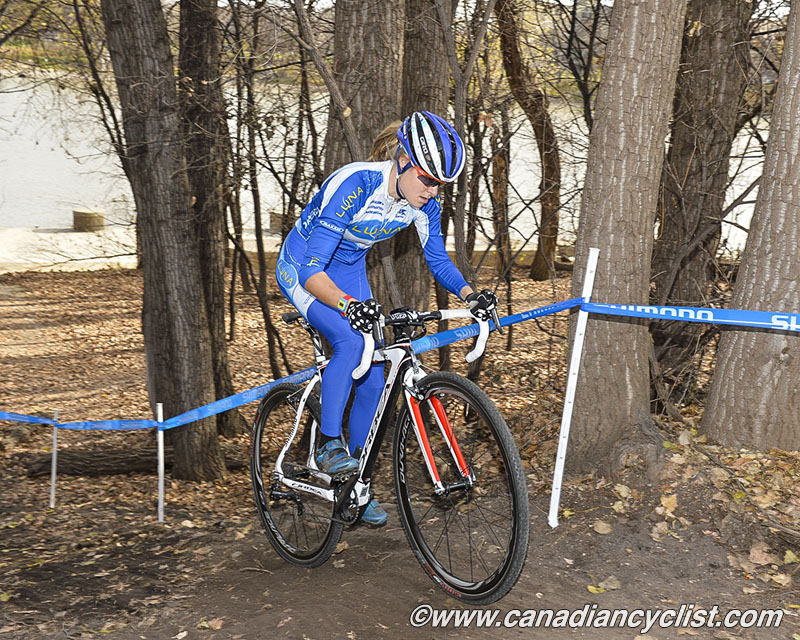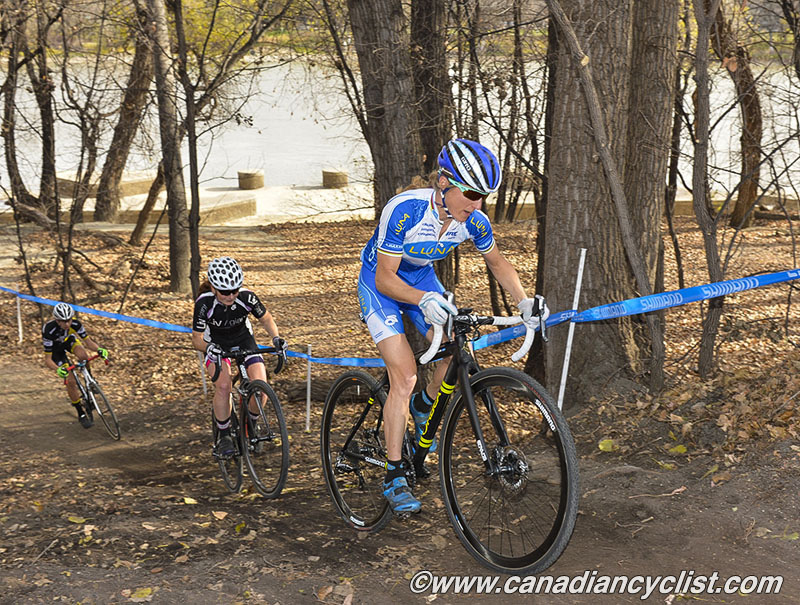 The circuit begins on pavement before heading onto a long grassy section with numerous off-camber turns and some barricades. After going by the pit area the first time, the riders head along beside the river, with a couple of steep drops; the first is followed by a fast, steep climb, and the second drop by a very steep and long run up.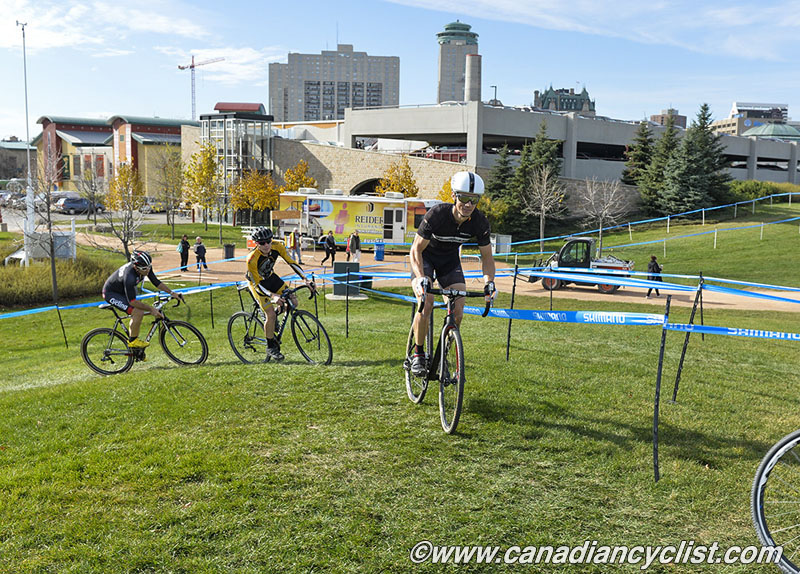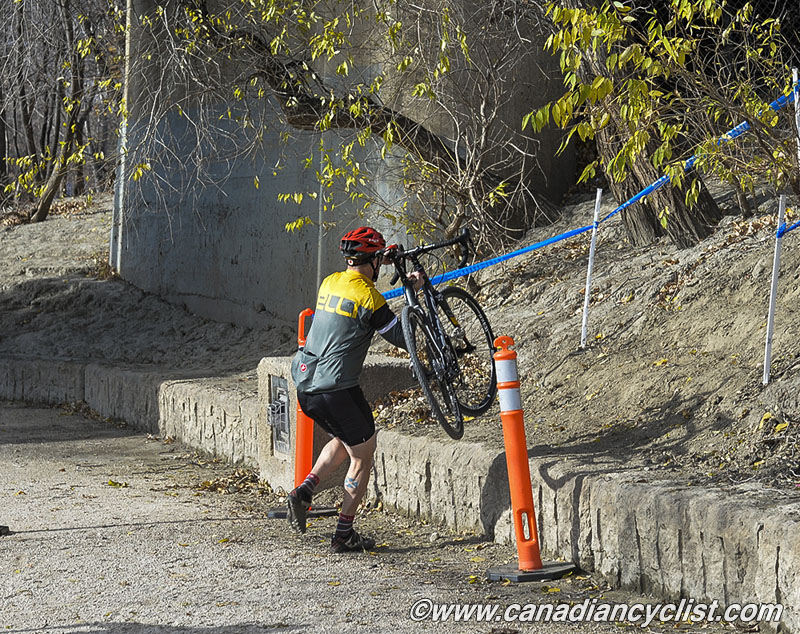 At this point the riders are near the far end of the circuit, and have to plow through back-to-back long sand pits in front of the beer garden. The course then hits pavement again as it goes around the Market, before another twisty grassy section, and then back to the finish.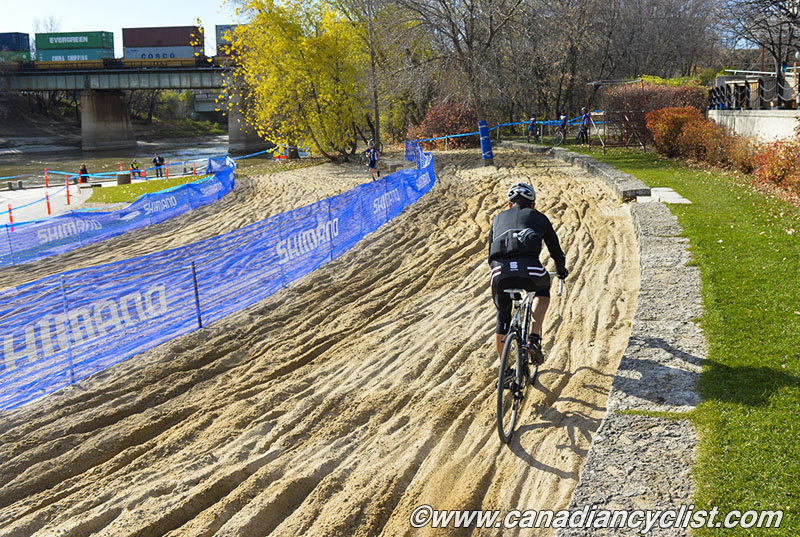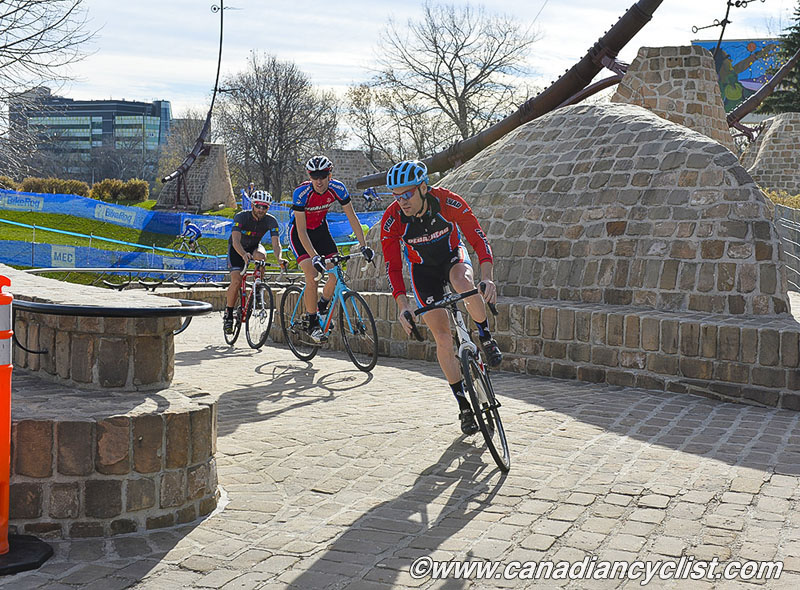 The weather has been exceptional; 20C in training today, and expected to be a little cooler but still sunny tomorrow. This has left the course extremely fast, so the top men will certainly be doing sub-8 minute laps.

For the women, the rider to beat is defending champion and world cross-country champion Catharine Pendrel (Luna). Others who will be looking to podium include Sandra Walter, Natasha Elliott, Maghalie Rochette (Luna) and possibly Mical Dyck.

On the men's side, Geoff Kabush (Scott-3Rox) will be looking for his sixth title. Aaron Schooler, back from racing in Europe, Mike Garrigan, Craig Richey, Derrick St John and Evan McNeely will all be looking for podium spots as well.

The action begins tomorrow at 9:00 am local (10:00 am Eastern, 7:00 am Pacific) with the Masters categories. The Elite and U23 races begin at 2:30 pm with the Junior/U23 men, followed by the Elite and Junior women at 3:30 pm and the Elite men at 4:30 pm.
Course Map