November 21/14 12:27 pm - Zach Bell Wins Yukon Male Athlete of the Year

Posted by Editoress on 11/21/14

Team SmartStop road captain Zach Bell has won 2014 International Male Athlete of the Year award at the 39th annual Sport Yukon awards night. This is not the first time Zach has won the award in his hometown of Whitehorse, but is yet another acknowledgement of the hard work and dedication he puts into his sporting career.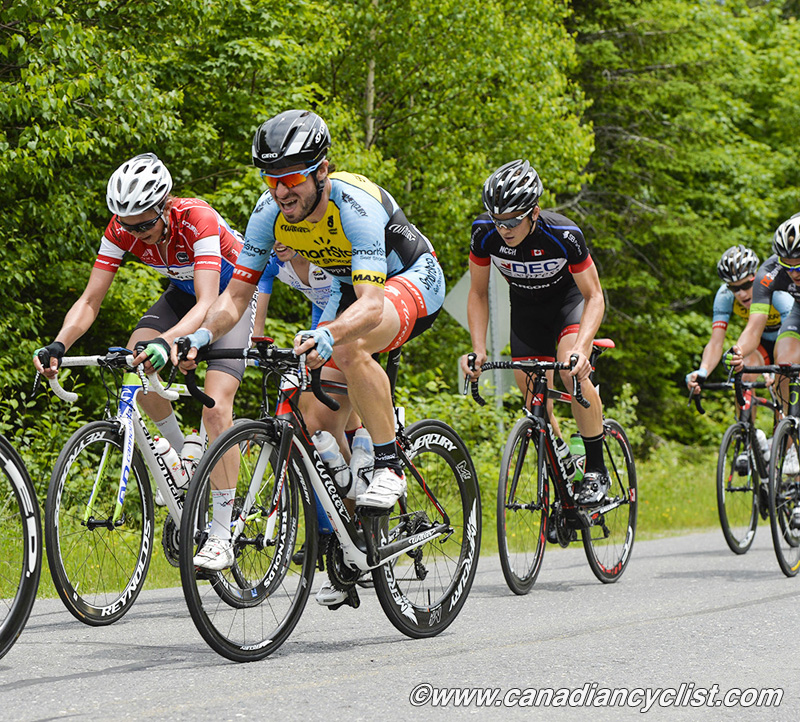 Although no longer living in Yukon, where he excelled in sports, in particular wrestling whilst growing up, Zach has held strong ties with the area and in particular the sporting bodies.

The nomination comes after a huge year for Zach, which saw him lead the team to a number of victories before breaking his collarbone at the Tour of Gila and making a comeback late in the season, ending 2014 with a win at the Thompson Bucks County Classic.

Of his nomination Zach said: "I have been nominated for a few awards, it is really important to get back. To recognize that all the opportunities I have in sport stayed because the systems there gave me that chance.

"Any other place in the world I would not have lasted to become a professional, I just was not good enough at any sport. So these seats give me a chance to go back and connect with the next generation of athletes and thank them all for the support."

Zach attended the awards ceremony on Thursday night and, in conjunction with the night, he launched a Rural Youth Program bearing his name. In partnership with Air North, Yukon's Airline, Zach set up his own sporting grant that has been created to bring professionals and Olympians to the Yukon to work with young athletes and coaches.