November 26/14 11:08 am - Norco Bicycles joins the M1 Pro Cycling project.

Posted by Editoress on 11/26/14

M1 Pro Cycling Project Signs Norco Bicycles as Official Bike

The M1 Pro Cycling Project looks to grow professional cycling in Canada and allow athletes to compete on an international stage. Joining the team's title sponsor H&R Block Canada, M1 Pro Cycling proudly announces that the UCI-Continental H&R Block Professional Cycling Team will be riding Norco Bicycles for the 2015 season.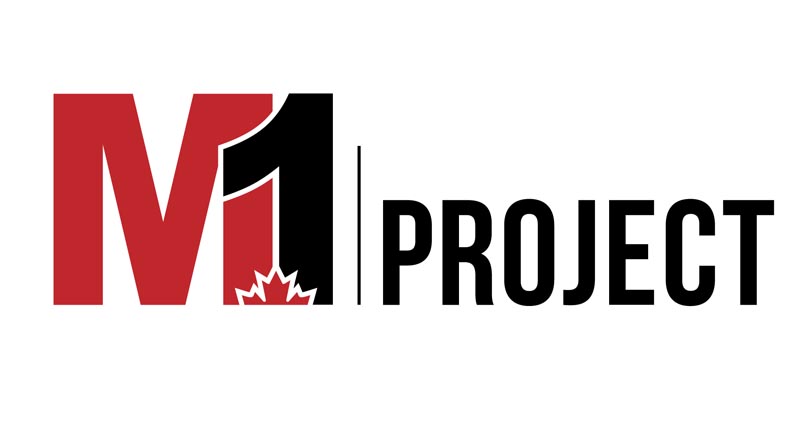 Sponsorship Director, Robin Clegg, welcomes Norco Bicycles as H&R Block Professional Cycling Team's official bike frame partner, explaining: "bringing Norco Bicycles on board ensures that our athletes are riding world-class frames".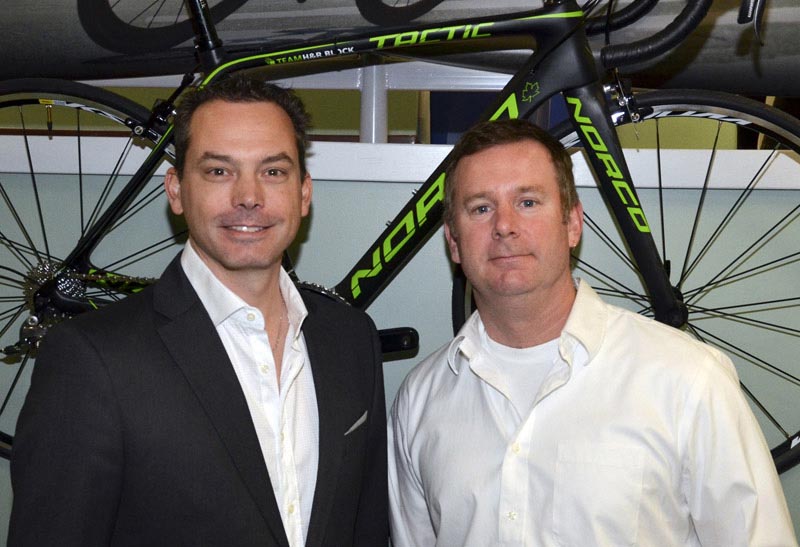 Mark Ernsting with Chris Cook, Marketing Manager | Norco Bicycles
Norco Bicycle's Marketing Manager Chris Cook comments, "Norco has its roots in Canadian cycling, and partnering with M1 Pro Cycling project is an opportunity to support the sport and grown with elite athletes in a very competitive landscape. While supporting H&R Block Professional Cycling Team will help us to test and prove our Tactic race bike, its also provides a direct channel for Norco Race Development, our system of continuous learning and improvement for the bikes of tomorrow."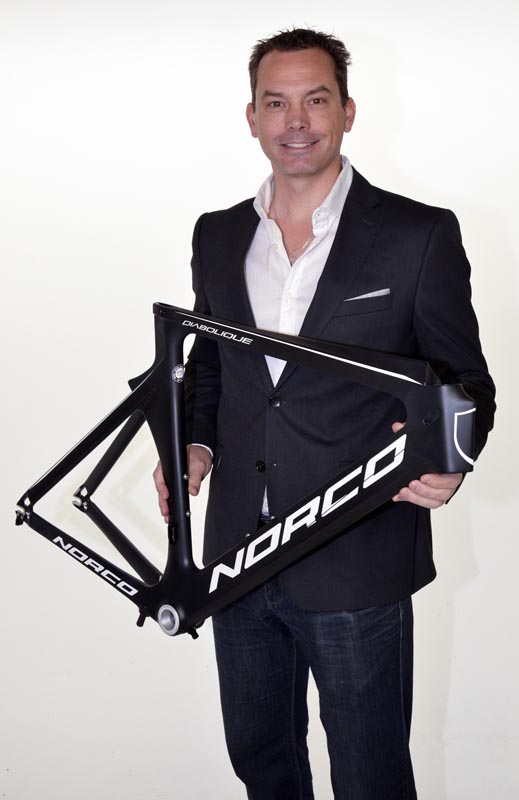 Norco Bicycles has been part of past road programs that have had great success in the sport both at a professional and amateur level. "Having a world class Canadian bike manufacture support a new Canadian professional team shows the commitment that this company has toward the sport," exclaims Mark Ernsting, CEO | M1 Pro Cycling.

The H&R Block Professional Cycling Team will race aboard the Norco Tactic road race platform and a team-issue time trial frame. Utilizing Norco's Power Chassis design unparalleled power transfer and lateral stiffness create an efficient and responsive frame while A.R.C technology smoothens road bumps with supple vertical compliance. Norco's attention to detail and performance based orientation gives H&R Block Professional Cycling Team the complete riding package in their quest for the podium.
Right: Mark Ernsting with team specific Norco Time Trial frame.
Press release