December 4/14 13:35 pm - Orica-GreenEdge Announces 2015 Roster

Posted by Editoress on 12/4/14

ORICA-GreenEDGE is set for another assault on the world cycling stage, wrapping up the 2015 squad's first training camp and confirming a 26-man roster for the team's fourth season in the WorldTour. Canadians Svein Tuft and Christian Meier have returned to the squad for 2015.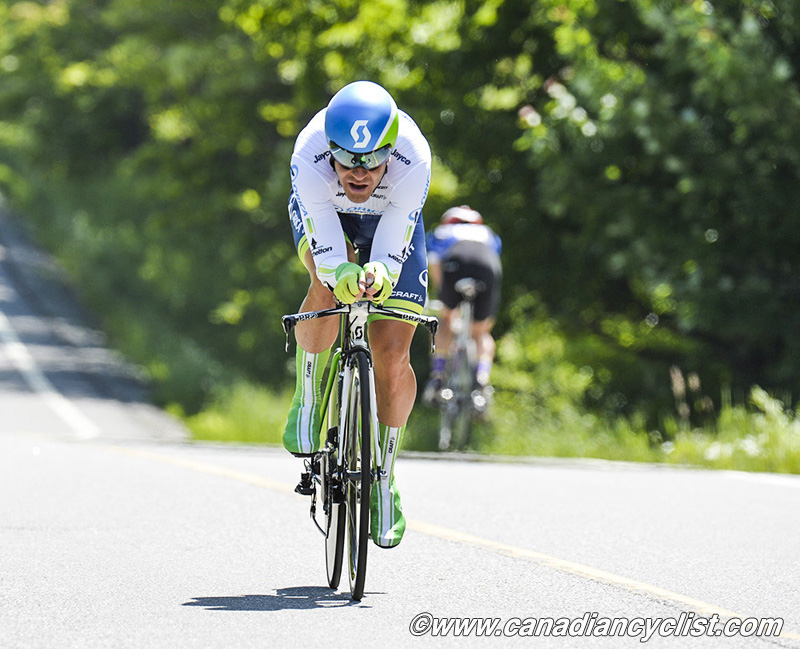 Svein Tuft, 2014 Road Nationals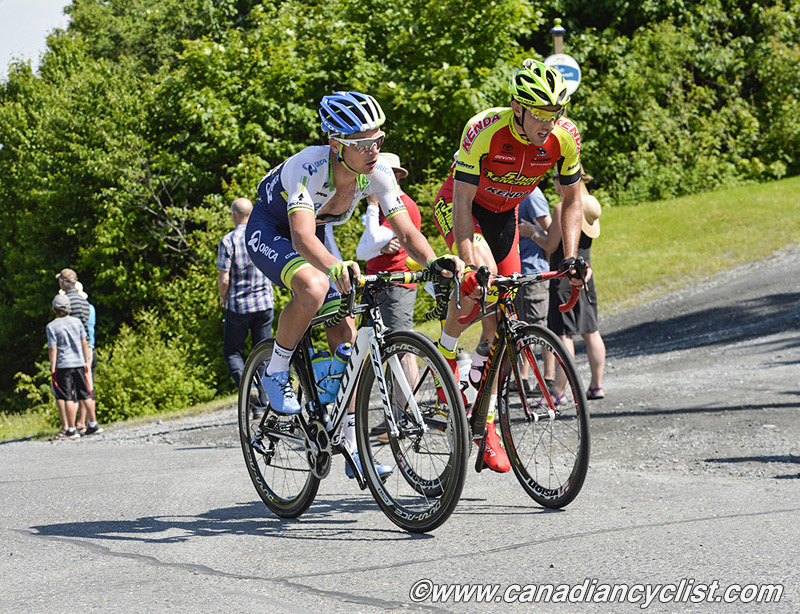 Christian Meier
The recently concluded camp, which was highlighted by the announcement that co-naming rights sponsor Orica have re-signed for the 2015 and 2016 seasons, began in Nagambie before embarking on a three-day ride to Canberra and a number of days testing at the Australian Institute of Sport.

ORICA-GreenEDGE's general manager Shayne Bannan was impressed with the outcomes of the camp promising the team is ready to fire from the start of 2015.

"From the opportunity to mingle with our fans at the Winery Ride, the ride to Canberra, rider meetings and the testing and briefings at the AIS, we were again really impressed with the professionalism and commitment of all the guys," Bannan said at the conclusion of the camp.

"They are in good shape for this time of the year and are armed with a series of new learnings that we think will help towards another successful year."

Bannan was also pleased with the integration of new signings Adam Blythe (25, GBR) and Magnus Cort (21, DEN) within the group over the last week.

"It's a really promising sign when new riders fit instantly into the team at the first interaction," Bannan said. "It says a lot about the culture of the group and also about the character of the new riders."

Blythe and Cort are joined by Australian young-gun Caleb Ewan (20, NSW, AUS) who will ride his first full season with ORICA-GreenEDGE next year having been promoted from a stagiaire on October 1 this year.

The trio of riders are valuable assets to the returning 23 riders which include:

Michael Albasini (33, SUI)
Sam Bewley (27, NZL)
Esteban Chaves (24, COL)
Simon Clarke (28, VIC, AUS)
Mitch Docker (28, VIC, AUS)
Luke Durbridge (23, WA, AUS)
Simon Gerrans (34, VIC, AUS)
Mathew Hayman (36, NSW, AUS)
Leigh Howard (25, VIC, AUS)
Michael Hepburn (23, QLD, AUS)
Damien Howson (22, SA, AUS)
Daryl Impey (29, RSA)
Jens Keukeleire (26, BEL)
Brett Lancaster (35, VIC, AUS)
Michael Matthews (24, ACT, AUS)
Christian Meier (29, CAN)
Cameron Meyer (26, WA, AUS)
Jens Mouris (34, NED)
Ivan Santaromita (30, ITA)
Svein Tuft (37, CAN)
Adam Yates (22, GBR)
Simon Yates (22, GBR)
Pieter Weening (33, NED)

"We definitely have one of the most promising rosters of young talent in the world," Bannan said. "But what we have is more than that."

"We have winners that are getting us world class results now such as Simon Gerrans and Michael Matthews, we have the natural leaders who provide invaluable guidance on the road such as Mathew Hayman and Simon Clarke and the heavy engines, such as Svein Tuft and Jens Mouris, who time and time again put themselves into the gutter on the front to support our victories.

"Each and every rider knows their role and significantly contributes to this team's success. We expect that to continue in throughout the 2015 season."

ORICA-GreenEDGE - 2015 Squad Stats:
Number of riders: 26
Number of Australians: 12
Number of internationals: 14 (3 GBR, 2 CAN, 2 NED, 1 BEL, 1 COL, 1 DEN, 1 ITA, 1 NZL, 1 RSA, 1 SWI)
Youngest rider: Caleb Ewan (20)
Oldest rider: Svein Tuft (37)
Average age (as at 4 December 2014): 27.5 years.
Courtesy ORICA-GreenEDGE