December 12/14 15:50 pm - Silber Announces 2015 Roster

Posted by Editoress on 12/12/14

After 27 wins and over 40 podium finishes in its first season, Silber Pro Cycling ramps up for 2015 with an enlarged calendar, increased industry sponsorship, new partners and a two-year commitment from title sponsor Silber Investments.

According to team owner, Scott McFarlane, "Last year we established the team on the UCI America Tour. The focus this year is on putting the pieces in place to create a durable racing program that is a go-to destination for top cycling talent. It sounds modest and straightforward, but this is year two of an ambitious three-year plan to become one of the strongest teams in North America. Towards that end we have stabilized and increased staff, improved support for riders on and off the bike, and are hiring a Communications Manager to better respond to the needs of sponsors and media."

In terms of staff, proven winner Gord Fraser is now under contract to direct the team for the next two years. Fraser will run a roster led by Ryan Roth, who returns to Silber Pro Cycling after six wins in 2014, as well as a silver and bronze at the National Championships, 2nd overall at Joe Martin, and a large bucket of podiums and top 10s at UCI races.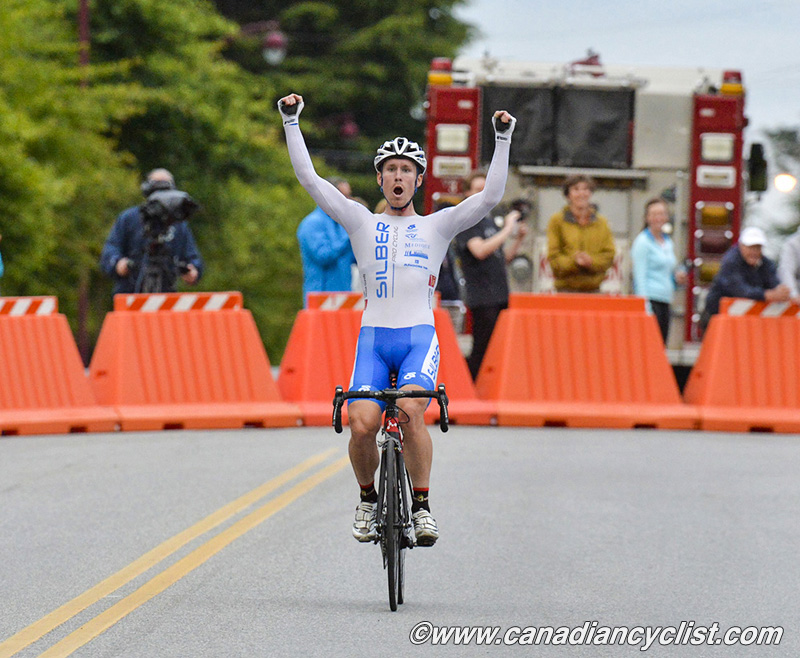 Ryan Roth wins stage 1 of the 2014 Tour de Delta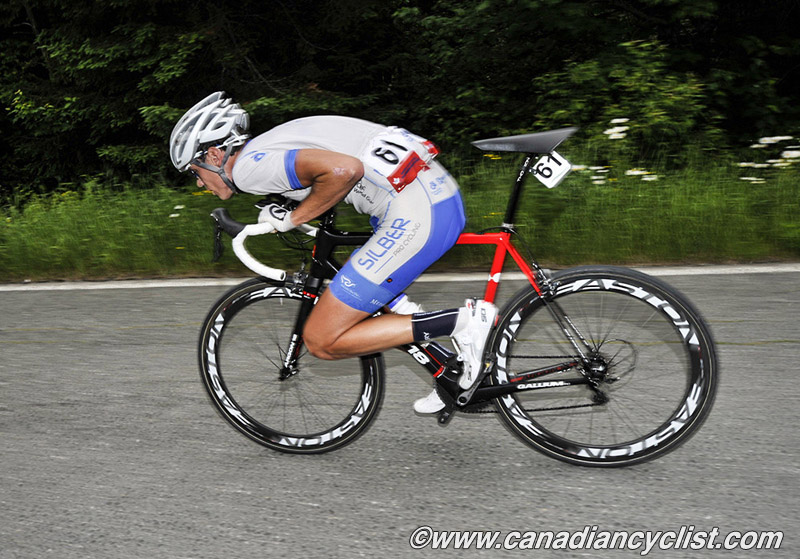 Matteo Dal-Cin
White Rock Road Race winner, Matteo Dal-Cin also returns to the fold, riding the wave of a breakout season that saw him win 14 races. Other returning riders include Derrick St-John, who will provide leadership on and off the bike; Nicolas Masbourian, who missed the 2014 season after being involved in that now historic crash at Gila; and Killington stage winner, Elliott Doyle, who remains the team's sprinter.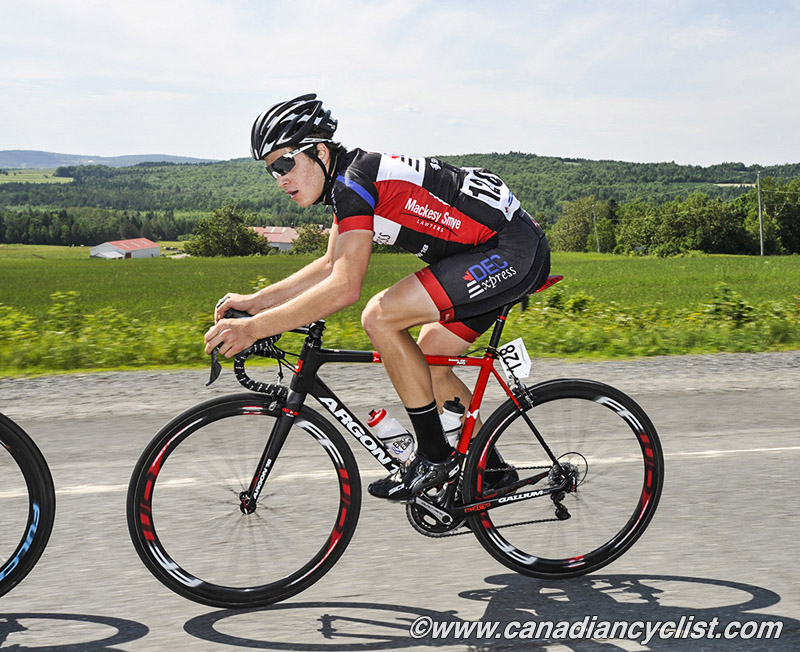 Ben Perry
New signings include Kiwi Alexander Ray, who comes over from the Hincapie squad to add firepower at the front of the peloton. Silber has also added some of Canada's best young riders. U23 National Road Champion, Ben Perry returns to the North American scene after a year in Belgium where he posted numerous top fives and won at Anvaing. Nigel Ellsay, who was second in the U23 TT and 4th in the U23 road race at Nationals, will attempt to translate the experience of three years of racing in France onto the America Tour.

Michael Le Rossignol is a newcomer to the sport but won 2 of the 10 races he entered last year including the "App Gap" stage of the Green Mountain Stage Race. Former U23 National TT champion, Alex Cataford, rounds out the team's Canadian content and adds a first class engine to a team loaded with TT strength.

"I'm looking forward to working with an incredible, young, and talented team," said Fraser. "Together with some of our veterans Ryan and Derrick, we can expect our riders to develop at a very fast rate. I also look forward to working again with Silber Pro Cycling staff and ownership to establish this project together, and to help it grow into a sustainable team that continually achieves its long-term goals."

Silber Pro Cycling is steadily putting the pieces in place to race at the highest level in North America. The team will again be racing on Argon 18 bikes with FSA components and wheels. The riders will be fueled by Clif nutrition and Thule racks is also back. New sponsors include POC helmets and glasses, Time pedals, EC3D compression wear, Kinetic trainers, and ProGold lubricants and cleaning products.

The team is following a realistic, concrete plan that continues to make us stronger on and off the road. McFarlane pointed out that the strength of the team is much more uniform this year, which will allow for a more aggressive racing style. "Though they have very different styles, I trust in the leadership of Gord and Ryan. What's really exciting about the team is that we have enough raw talent in the roster for several guys to really step up. I mean, we have guys who will be up the road, and if we can effectively deliver Doyle to the line in bunch sprints, we'll be scrapping for wins in a variety of contexts. We've got guys who know how to win, so let's see what the season delivers and continue to build from there."

Silber Pro Cycling 2015 Roster

Alex Cataford (Can)
Matteo Dal-Cin (Can)
Elliott Doyle (Can)
Nigel Ellsay (Can)
Michael Le Rossignol (Can)
Nicolas Masbourian (Can)
Benjamin Perry (Can)
Alexander Ray (NZl)
Ryan Roth (Can)
Derrick St-John (Can)