January 24/15 12:21 pm - Local Ride Racing Announces 2015 Events & Maggie Coles-Lyster Sponsorship

Posted by Editoress on 01/24/15

Local Ride Racing is entering 2015 bringing with it 11 years of cycling excellence in team / athlete management, coaching, race support and event organizing. The new season will see an enhanced focus on women's and youth cycling, with continued attention to high performance. Event organizing will again play a big role this year, with new and exciting offerings planned for Jeremy's Roubaix, Race The Ridge and Pumpkin Cross.

Local Ride Racing's focus for 2015 will be working with Maggie Coles-Lyster, the 16 year old cycling sensation who is one of Canada's top junior bike racers. With a very successful 2014, highlighted with her winning 4 gold medals at the Canadian National Track Championships, this young Maple Ridge, BC resident is working hard towards her goals of winning World Championships and Olympic Medals.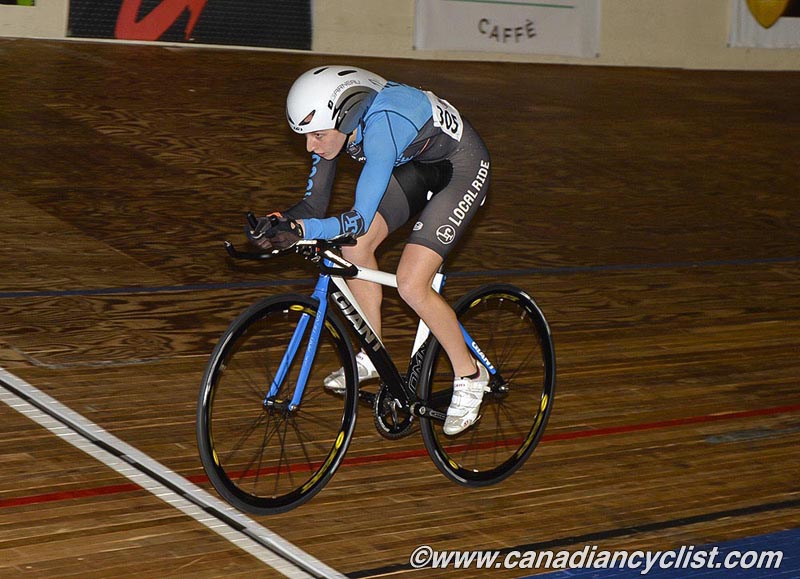 "Maggie is very enthusiastic and driven to reach her goals. For 2015 she is gunning for National Championships in road, cyclocross and track. To achieve such high goals, it is important to have a supportive team of professionals and resources to not only provide her the best chance of success, but to allow her to enjoy the other parts of being a 16 year old high school student," commented Barry Lyster, team coach and manager.

Support for Maggie from the cycling community has been incredible. Code Sports has stepped-up as a clothing sponsor, providing her custom cycling and lifestyle attire. Maggie has the opportunity to raise money to help with her race expenses by offering a sponsor's brand a place on her jersey. Code Sports will also be offering a version of this team kit for sale to the public, with part proceeds going back to Maggie.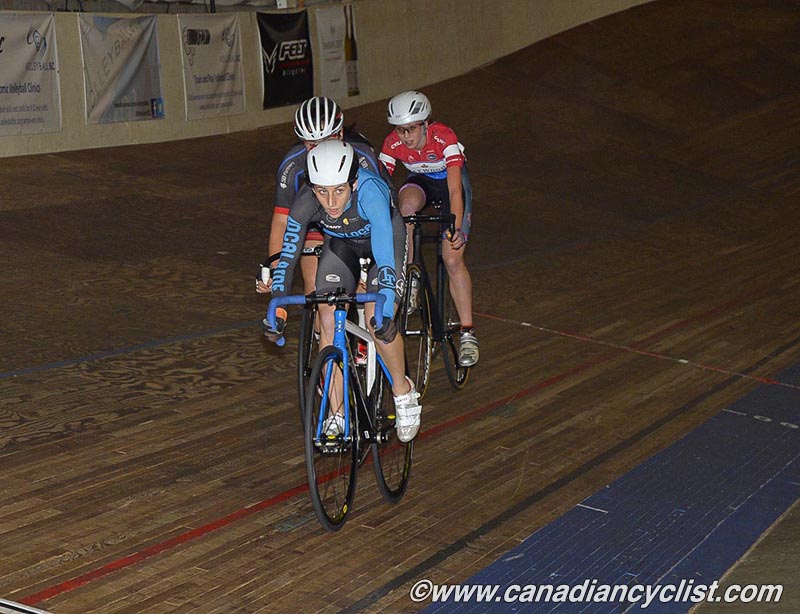 "Sponsoring Maggie with clothing is not only good for supporting her dreams, but also great from a business perspective. She is a very popular, high profile young rider, who makes it on the podium and in the media a lot. It is a joy to watch her race, like when she won BC Superweek's Giro de Burnaby crowd prime to the cheers of the spectators, against some of North America's strongest pro women,"reports Julio Daza, owner of Code Sports.

Colnago Canada is on-board for the 2015 season, providing road, time trial and cyclocross bikes for Maggie. Their passion and commitment in supporting high performance women's cycling is a testament to the brand historic legacy. "Having Colnago as a bike sponsor brings one of the oldest, most respected bike companies in the world with one of the world's young, future stars. This marriage between experience and youth will prove to be a winning combination," explained Barry Lyster.

Local Ride Racing will again be organizing it's collection of road and cyclcross races. The first race will be Jeremy's Roubaix, formerly Barry's Roubaix, to be held on April 12th, in Pitt Meadows, BC. Local Ride Racing decided to change the name in memory of Jeremy Storie, the longtime coach, organizer and cycling personality who passed away back in 2013. Jeremy was a big part of Local Ride Racing, working with our elite women's teams and responsible for some of today's Canadian top cyclists. He also won this race back when it was Harris Roubaix.

Race The Ridge will return on April 25th and 26th, with new races in the plan. Pumpkin Cross, will also be returning to the calendar on November 1st, and will also be part of the new BC Premier Cyclocross series.

Local Ride Racing is currently accepting sponsorship and support for Maggie's 2015 race season and its upcoming races. If you are interested in joining the 2015 campaign, please contact Barry Lyster at localrideracing@gmail.com.