January 28/15 18:05 pm - Glotman-Simpson Cycling Announces 2015 Program

Posted by Editoress on 01/28/15

It is with great enthusiasm that Vancouver's largest road cycling club, Glotman•Simpson Cycling, announces its generous sponsors, race team roster, and program for 2015.

Title sponsor, Glotman•Simpson Group of Companies - a structural engineering firm that supported the start of a cycling club with the intention of raising money for pancreatic cancer - returns after eight successful seasons. The club's impressive resume includes hosting the Annual Cypress Challenge, having donated over $1.1 M to the BC Cancer Foundation, and is composed of almost 300 club members, recreational riders and racers.

For these cycling enthusiasts, the club offers well-organized group rides for all abilities, skills and training programs, women's-specific clinics, winter spin classes, and a racing development program for Category 3/4 men and women. The plans laid out by Executive Director, David Gillam, show that 2015 will bring more of the same.

"To say the least, last year garnered some impressive results, not only in racing realm, but within the club's cycling members and local community involvement. Our women's racing team saw 47 podium spots, and the men reaching 31 podium results. Our very own, Bob Welbourn, became the Canadian Cyclocross Mens Masters (40-49) Champion and was recognized as the Masters Cyclist of the Year by Cycling BC. I have no doubt that our success will continue in 2015," says David Gillam.

Regarding the Cat 1/2 team supported by the Glotman•Simpson Cycling Club he adds, "I couldn't be happier to have a strong returning women's roster, with a few solid additions on the men's team as well."

In addition to the team veterans - David Gillam (Race Director and racer), Travis Streb, and Mark Rainer (the beet man) - the 2015 team welcomes two new members. First, James Anderson, who sped up the ranks to a Category 2 racer in just over a season, comes from the GSC development program. The second new member is Devon Moonie, native of Kamloops and also a recent upgrade to Cat 2. As a U23 racer, he has his sights set on the U23 Canadian Road Nationals. Both Anderson and Moonie are currently training full-time in Arizona.

The 2015 women's team welcomes back from last season Morgan Cabot, Claire Cameron, Justine Clift and Alysia Withers. A new addition this year is Meghan Grant, who returns to GSC after a three year hiatus.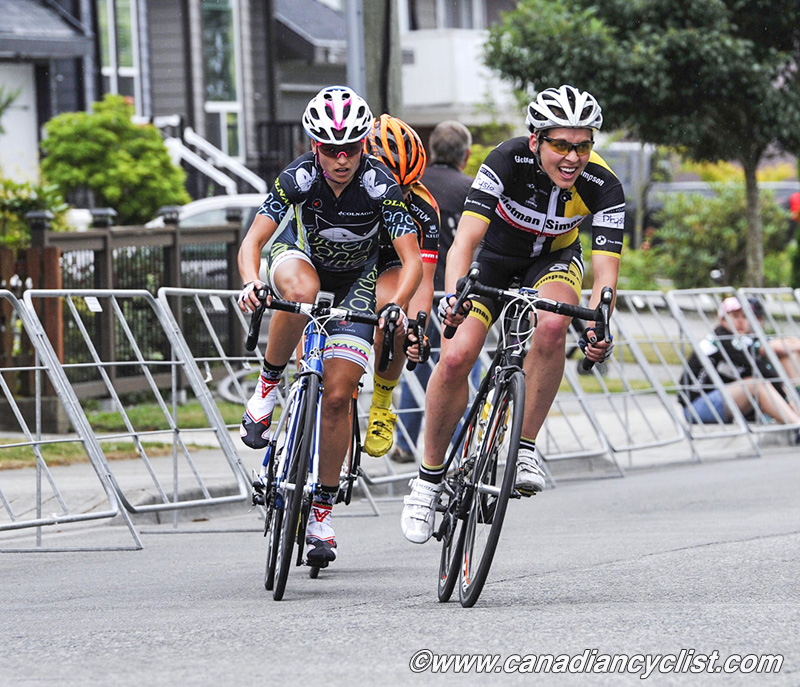 2014 Tour de Delta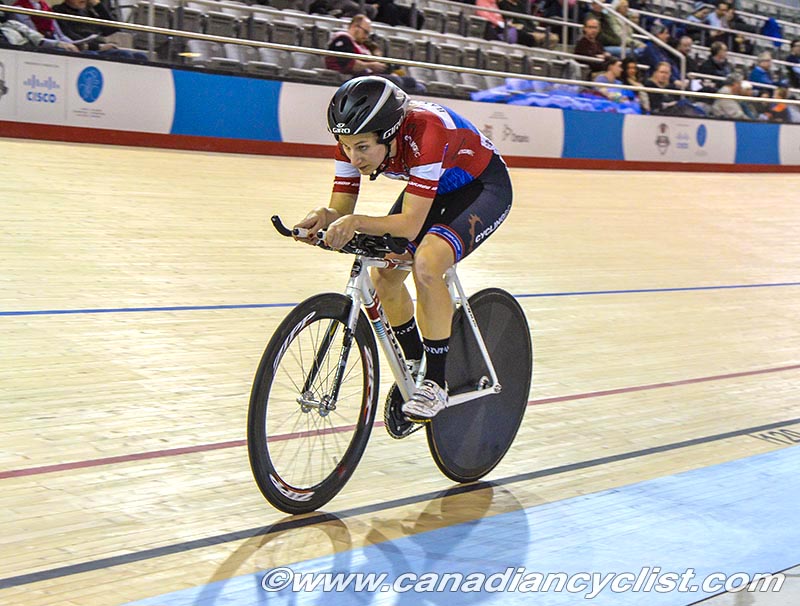 Meghan has been racing this winter at the Burnaby Velodrome and recently attended the LA Grand Prix in California, the Burnaby 4-day, the Milton International Track Challenge and Canadian Track Nationals in Milton, ON, where she placed in the top ten.

"After watching Meghan graduate from our development racing program a few years back, we're excited to see her return sharing her skills as a GSC race ambassador," says Morgan Cabot. "She brings a lot of track and road racing experience to the table, along with unparalleled motivation and dedication to her sport. Not to mention a taste for contagious impromptu dance parties."

In 2014, Justine Clift made her first foray into racing at UCI and NRC levels. She was unfamiliar to her competitors when she bridged to the winning break at the Gatineau Grand Prix. As a time trialing specialist and a very determined racer, Justine is a GC contender that her teammates are eager to support.

The GSC race team members not only focus on competitions, but equally play an incremental role in supporting club activities, development and mentoring programs for Cat 3/4 racers, and the Annual Cypress Challenge and community events. With added help, Ted Matson and Kurt Withers represent the club as race ambassadors for men's Category 3 and Category 4, respectively, and Erin Redl as Category 3/4 women's race ambassador.

The teams are looking forward to participating in the Cycling BC Racing Calendar, as well as Canadian Road Nationals, the UCI White Spot Delta Road Race, and the 2015 RBC GranFondo Whistler.

Glotman•Simpson Cycling is proud to be generously supported by its sponsors and partners:

Glotman•Simpson Group of Companies
Buntain Insurance Agencies Ltd.
Event Wizard
The BMW Store
West 4th Physio
RC Dental Group
The St. Regis Hotel
Feenstra Architecture Inc
ZLC Financial Group
Lachman Group
Formwerks Architecture
Different Bikes
Giant
Lazer Helmets
Alete Natural Hydration
Prima Bars

About Glotman•Simpson Cycling Club
Based in Vancouver, British Columbia, as a cycling club and race team, Glotman•Simpson Cycling is committed to creating a safe and supportive environment, for riding, racing, and welcoming members of all abilities while presenting a positive image for cyclists and supporting the community. The club is also dedicated and proud to support the search to find a cure for pancreatic cancer, and over the past seven years, has raised in excess of $1.1M through the Annual Cypress Challenge event, benefiting the BC Cancer Foundation.

www.glotmansimpsoncycling.ca