April 10/15 20:18 pm - Ed Veal Sets Canadian Hour Record

Posted by Editor on 04/10/15

Ed Veal successfully broke the Canadian Hour Record on Friday at the Mattamy National Cycling Centre in Milton, Ontario, recording a distance of 47.590 kilometres for 60 minutes. He beat the previous Canadian record of 45.959 kilometres, set by Mike Nash in 2011, but fell short of the Masters Men 35-39 world record of 48.315 kilometres, set by Australian rider Jayson Austin in 2009.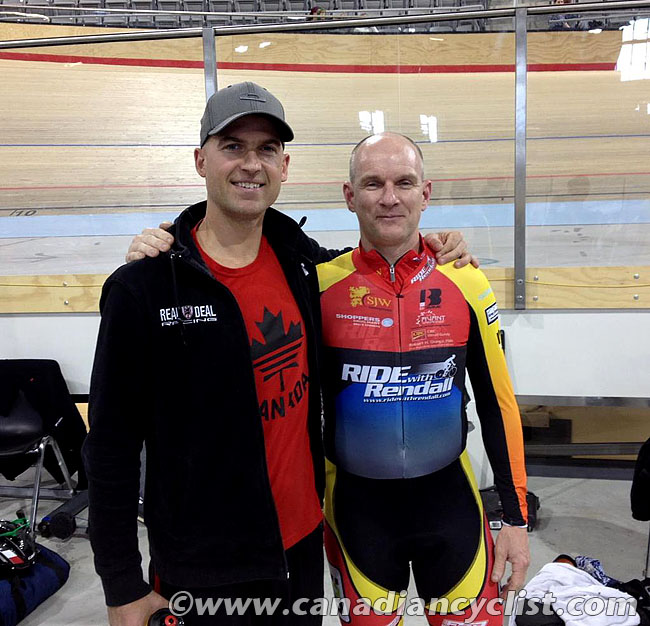 Ed Veal and Mike Nash
Veal started out strong, riding at a 49.6 kilometre pace with 18.1 second laps, however, by the 20 minute mark he was starting to fall off the pace, and by the final 15 minutes dropped out of contention for the world record.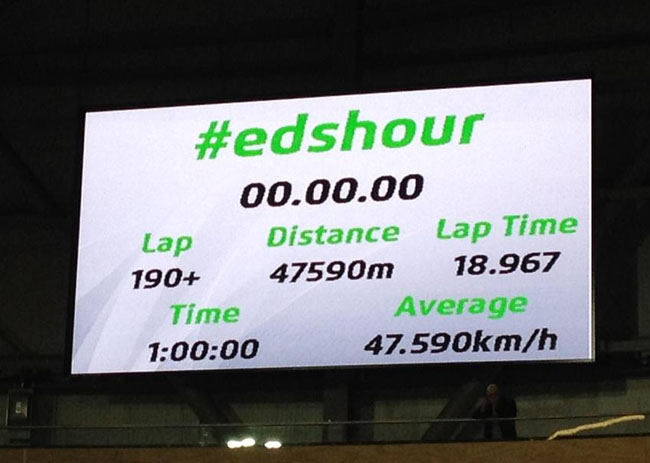 We have interviews with Ed Veal both before and after his record ride, and with Mike Nash, the Canadian record holder prior to Veal's successful effort.

Ed Veal Post-Ride




Ed Veal Pre-Ride




Mike Nash Pre-Ride