April 16/15 18:51 pm - Shimano Announces 11-Speed XT

Posted by Editor on 04/16/15

To no one's surprise, Shimano has announced that the new 1x11 technology introduced last year on their flagship XTR group will also appear in the XT line. The XT update is expected to by available in time for 2016 model bikes, which usually start to appear in the late summer and early fall of the preceding calendar year; so within the next 5 months or so.

The new XT - M8000 is the model designation - will offer the same plethora of options that XTR does: 1x11, 2x11 and 3x11 variations.

As with XTR, the 11 speed cassette will fit standard freehub bodies, so it will be compatible with existing 10-speed wheelsets. However, the cassette offers a wider range than XTR, which was limited to 11-40 teeth; the XT version goes to an 11-42 tooth range (11-13-15-17-19-21-24-28-32-37-42), which is more in line with SRAM's 10-42 range. The 11-40 is also available (11-13-15-17-19-21-24-27-31-35-40).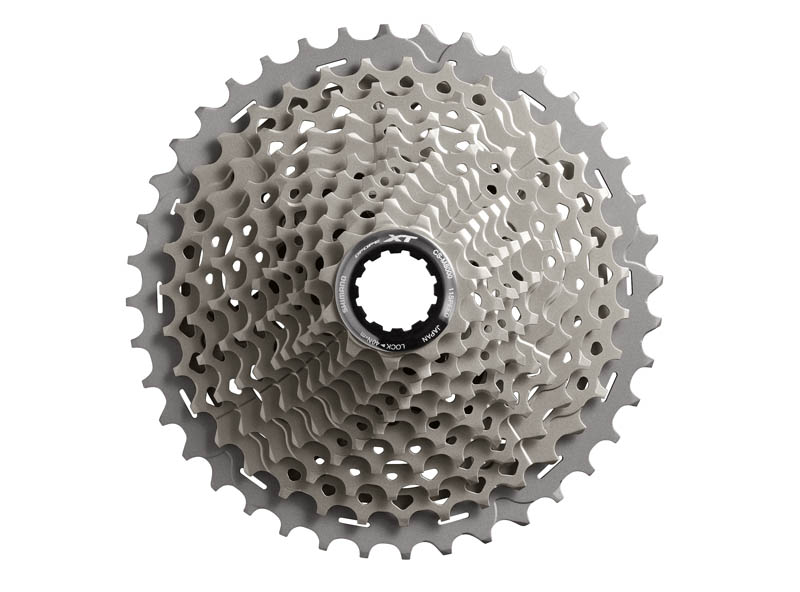 The cogset will feature an aluminum spider, aluminum large cogs (40T and 42T) and steel for the rest of the cogs. The chain is the same as used for Ultegra 11-speed.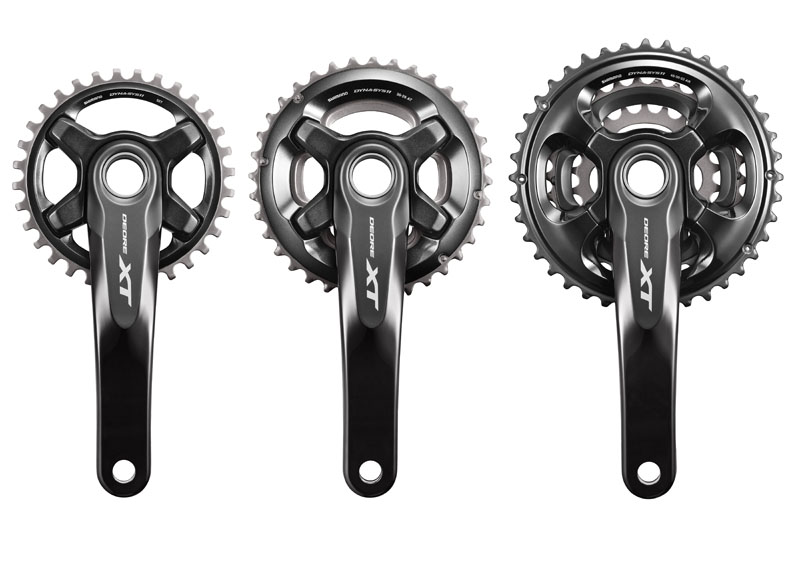 The cranks come with chainrings constructed of carbon and stainless steel (outer/middle rings), with a variety of ratios for each option:

1x11: 30T, 32T, 34T
2x11: 34-24T, 36-26T, 38-28T
3x11: 40-30-22T

A new lighter and more durable bottom bracket is also offered.

Both the front and rear derailleurs have been completely redesigned. The new Shadow design rear unit has reduced shifting effort (claimed 20% reduction), textured levers and improved ergonomics. The front offers a side swing option for better tire clearance for long travel trail bikes.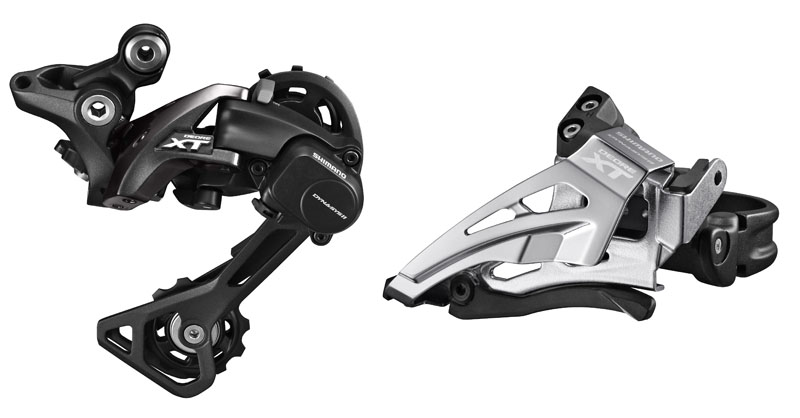 The M8000 hydraulic disc brakes drop the Trail and Race versions for a single design with many of the Trail options. The system now uses a single integrated master cylinder and expanded reach adjustment.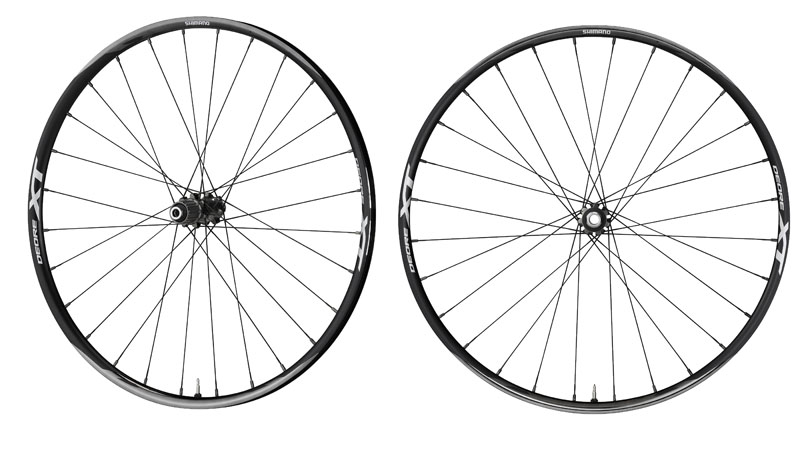 There are wheelsets in both 27.5" and 29" versions (no 26"), with two width options - 20mm (Race) and 24mm (Trail). Both are aluminum and tubeless-ready. All versions use 28 butted spokes front and rear. A 15mm thru-axle is the only choice for front wheels, with the Race rear available as 135mm QR and 142x12 thru-axle (Trail is only available as 142x12 thru-axle).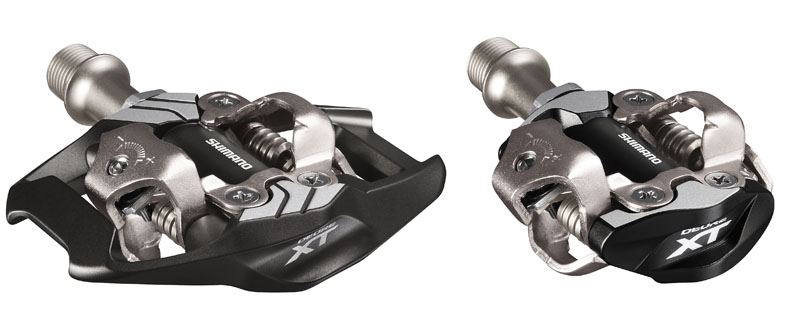 Finally, the pedals have been redesigned, with Race and Trail versions. Both have wider platforms than previously for a bigger contact area, and the platform has also been lowered.

In addition, Shimano is signing on to the new 148mm Boost rear axle spacing, with cranks available in a 'B-Series' option chainline spacing.